Get your bookmarks ready for these 11 classic novels every woman should read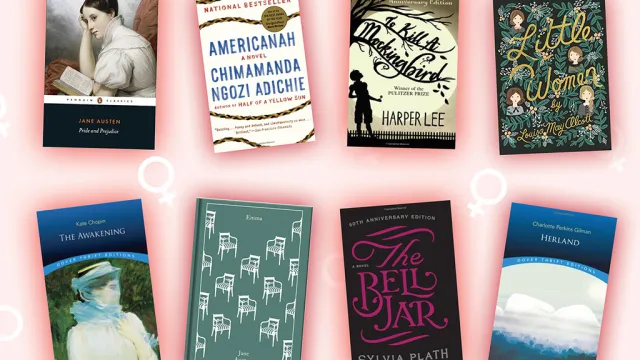 When we read classic literature in high school, most of us considered it to be a bit drawn-out. Dissecting metaphors was tedious and sometimes seemed pointless. But going back and reading these classic novels now, we realize that some of them have amazing female protagonists who we perhaps didn't appreciate as much as we should have when we were in high school.
Cut to: We've compiled a list of 11 classic novels that every woman should read. Not only do these books have some pretty interesting and complex women at the helm, but they are also all written by a group of amazing female writers who made waves — and are still making waves — in the world of literary fiction.
1Pride and Prejudice — Jane Austen
In a society where one's status and income is the only thing worth talking about, Lizzy Bennet believes that morals and personality are still worth weighing when it comes to choosing a partner. In fact, she's not concerned about choosing a partner at all. She puts her sisters' futures first and keeps as far away as possible from her new neighbor, the rigid (and rich) Mr. Darcy. But at the end of the story, Lizzy realizes that perhaps she's been too brash and prejudiced towards the man whom she thought to be deplorable.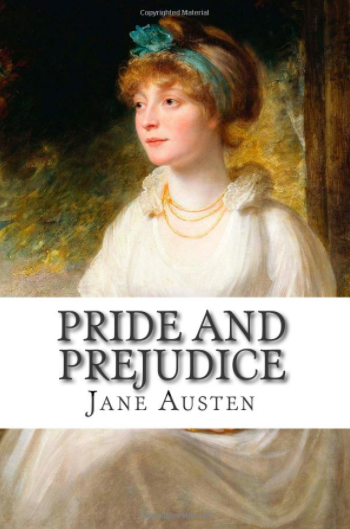 Lizzy Bennet is not a woman who will stoop to what is expected of her by society. She believes in a woman's choice to marry whom she wants and is not afraid to ruffle feathers amongst the upper class. A strong-willed female protagonist plus historical romance equals an all around feel-good novel.
2Emma — Jane Austen
With no interest in marriage, Emma prides herself on being an excellent matchmaker. She schemes a set-up between her friend Harriet and high society gentleman Mr. Elton. But when Harriet falls for Elton, Elton reveals his feelings are for Emma. Her meddling is called out by her brother-in-law Mr. Knightley, but Emma still continues to play matchmaker, causing bigger issues in her small town.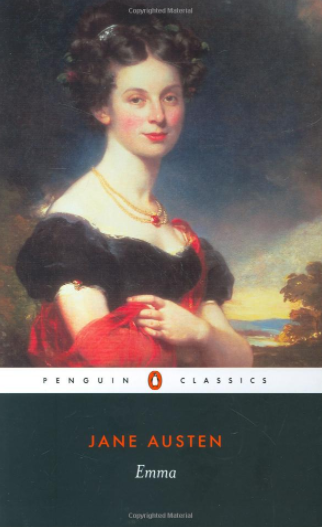 This novel is a fun take on the old saying, "Oh what tangled webs we weave." Emma's hardheadedness is tested and she must face her wrongdoings and right the situation she has created. Emma is the head of her household and mature for her age at only twenty, but still has much to learn about where to place her confidence and about how to accept love.
3Little Women — Louisa May Alcott
Alcott's Little Women follows the adventures of the March sisters, poverty stricken and with their father away fighting in the Civil War. We follow the events mainly through the eyes of Jo, the second eldest March sister. Jo's temper is often tested when her dream of being a writer, among other desires, is limited due to her being a woman. She despises the idea of romance and when her sisters fall victim to it, Jo reacts poorly and wishes her family could stay the way it was forever.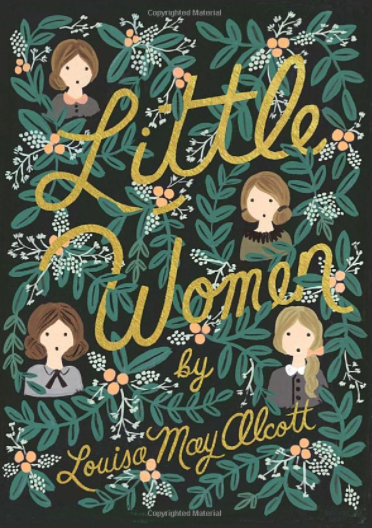 Similar to the Bennet sisters in Pride and Prejudice, each March daughter exhibits their own desires and personality traits that any reader can relate to. As the protagonist, Jo and her strong-willed, tomboyish behavior offers a refreshing female viewpoint from the late 19th century.
4The Awakening — Kate Chopin
A shockingly honest novel about a high-society woman who seeks romantic excitement outside of her suffocating marriage. Because of it's taboo subject, this book was found extremely controversial when it was first published during the Victorian era. But because so many women then and now can relate to the subject of infidelity and the emotions of the main character, Edna Pontellier, The Awakening is now seen as a literary marvel that was ahead of its time.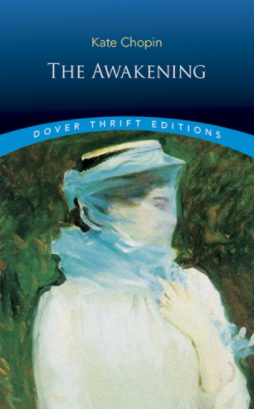 This book is in no way a lighthearted tale of summer fun between a married woman and an untamable bachelor. Author Kate Chopin creates a character in turmoil due to society and her husband's expectations, and her desire to be free from it all.
5Herland —Charlotte Perkins Gilman
When a small team of male adventurers come across a land solely inhabited by women, they learn that their all-female society is one of the most peaceful and well-organized in existence (duh!). The society was started 2,000 years before, when the men of the area started wars, caused natural disasters, and general societal upheaval. The society was destroyed save for a few women who band together to survive on their own. Through miraculous asexual reproduction, Herland grew and became a peaceful and thriving community, where crime and hatred are unknown concepts.
The men introduce the women to the ideas of the outside world, including the mistreatment of women, as the men learn about the culture of Herland. The women of Herland must decide whether or not to introduce the masculine influence of the adventurers into their society. The story revolves around the idea of patriarchal vs. matriarchal ideals and how they clash and/or work together.
6To Kill A Mockingbird — Harper Lee
Scout Finch is a fiery young girl who believes that there is good in everyone. But when she is  subjected to the violent racism surrounding a case in which her lawyer father, Atticus Finch, is defending a black man accused of raping a white woman, Scout must reevaluate her view on goodness and evil. By way of events concerning her elusive neighbor, Boo Radley, Scout realizes that human goodness comes in many forms, while also learning that evil exists and it should not be ignored.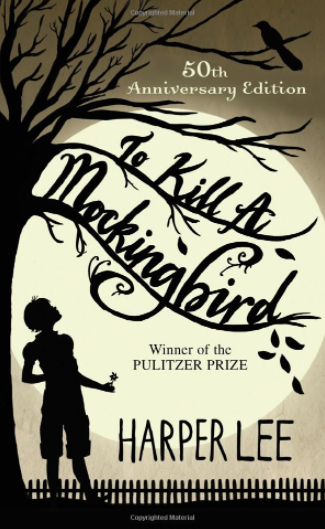 By seeing violent racism through the eyes of a child, Harper Lee makes the idea blatantly easy to understand so we can all recognize the wrongness of the situation. We learn alongside Scout to not turn the other cheek when you can help someone affected by racism and prejudice.
7The Bell Jar — Sylvia Plath
Plath's The Bell Jar is about a young woman's struggle with depression and obsession with suicide. After trying to kill herself numerous times, the protagonist, Esther, is admitted to a state hospital, where she befriends her psychiatrist, Dr. Nolan. The novel follows Esther down her personal rabbit hole, which results in her depression, including her relationships within her writer's internship, her relationship with her mother, and her relationships with men.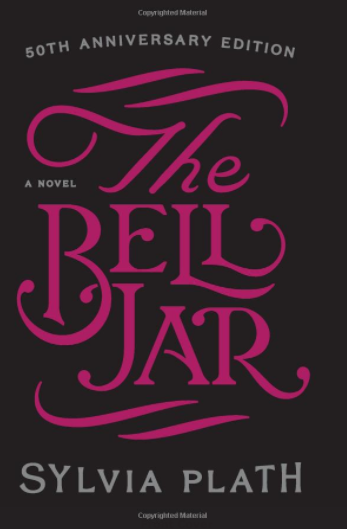 Esther desires to be an individual and not fit into a societal standard or "type." But of course, this desire is easier said than done. Which "fig" will she choose off the tree? It's a scary choice to make because choosing one means that she's letting the others go.
8Beloved — Toni Morrison
Sethe, a former slave and her daughter Denver are haunted by a spirit in their Ohio home. When a friend from her days working at a Kentucky plantation comes to visit them, memories that have been locked in Sethe's mind from twenty years ago are resurrected. Those memories tell Sethe's story of how she started a family while a slave for an oppressive plantation owner. We also learn of Sethe's escape from this life and the horrendous sacrifices she made to keep her children out of slavery.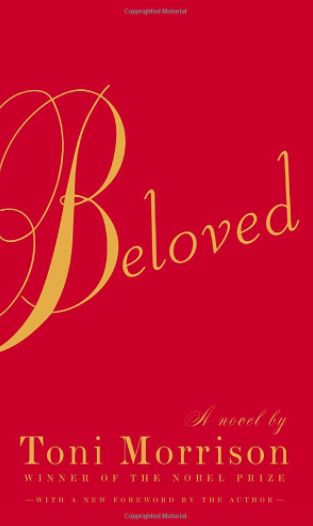 Not only does Morrison's Beloved show us the inner workings of slavery and the torture slaves endured, but we also see the aftermath of slavery. Sethe does her best to provide all she can for her children, but she cannot get past the one event she can't forgive herself for — and this eventually becomes the death of her.
9The Red Tent — Anita Diamant
When the women of Dinah's camp begin their menstrual cycles, they enter the red tent for the duration. There they share songs, stories, and meals. Because Dinah is the only daughter amongst twelve children, she is allowed to join her four mothers during their time in the red tent. She loves learning from her mothers and the other women in the tent and much prefers the stories about women than those about historical male figures.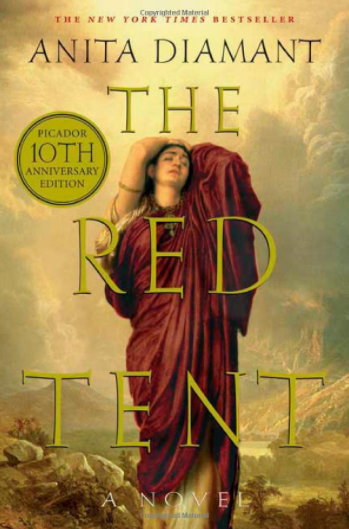 Dinah's story is about how the women in her life taught her everything she needed to know to become an independent and strong individual. After the males in her family destroy her chance at happiness and true love, Dinah falls back onto women to help her recover and rebuild.
10The Secret Life of Bees — Sue Monk Kidd
Escaping her abusive father, Lily and her nanny Rosaleen, who had been beaten for attempting to register to vote, end up on the doorstep of the Boatwright sisters.While  Lily and Rosaleen acclimate in this new household, Lily learns that her deceased mother also spent time at the Boatwright house and she begins to investigate how and why her mother ended up there.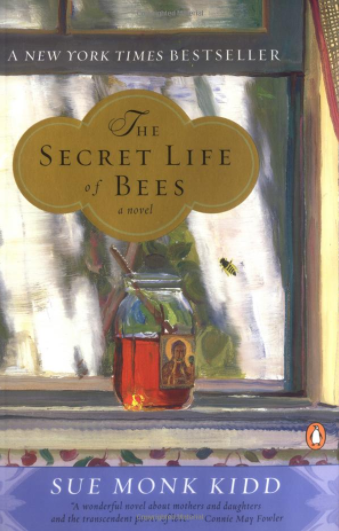 Kidd's story, similar to To Kill A Mockingbird, looks at racism through the eyes of a young white girl. Lily must reevaluate her own prejudices while living in a black community. By reading this story through the eyes of Lily, who was orphaned by her mother, we learn that love is not confined by race and to be family does not mean you are related by blood.
11Americanah — Chimamanda Ngozi Adichie
Adichie's story is one of love between two young Nigerians, Ifemelu and Obinze, who must separate. Ifemelu immigrates to America and Obinze moves to England. We learn about Ifemelu's backstory through flashbacks, as she prepares to return to Nigeria after 15 years of living in America. At this point, she has lost touch with Obinze and has made several changes over the years to seem more "American" in order to get the jobs she wants.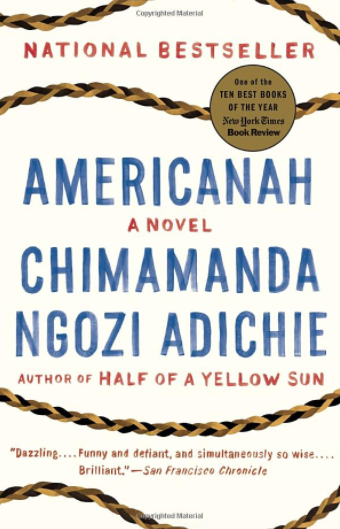 Obinze has also altered his identity in England to achieve the same things. He eventually is deported, but becomes a wealthy businessman in Nigeria. When Ifemelu returns to Nigeria, Obinze must decide if he should leave his wife and child to be with Ifemelu. Immigration, race, and issues within American culture is what lies within the pages of Adichie's Americanah. It's still a new read, but it's definitely an instant classic.
Even if you have already read some of these titles back in high school, we strongly recommend you re-read now that you've grown and experienced new things. You'll most likely find that you'll relate or learn something new that you didn't before from these stories. Classic novels are classics for a reason. So go forth and consume all the goodness these books have within them!