These are just 16 of the classic movies every woman should watch
With the film industry traditionally dominated by men, you may feel like there aren't a ton of classic movies that speak to you as a woman. Yet, there are some magnificent classic movies that every woman should watch at least once in her life. Whether the film stars an iconic leading lady, features a feminist character, raises interesting questions about gender roles, or is just a Hollywood staple that you should have seen by now, this list of 16 classic movies for women will provide you with hours of thoughtful entertainment.
Although the timeframe of what makes a movie a "classic" is debatable, we stuck with anything made before 1980. In doing so, this list sadly lacks a lot of diversity since (as an addendum to our previous statement) Hollywood has traditionally been dominated by white males.
Hopefully, these films will still make you proud to be a woman in some aspects. And if not, they will at least help out your film buff status. From comedies to horrors to dramas, here are 16 movies that you need to watch as a woman no matter what.
1Gone with the Wind, 1939
The story of Scarlett O'Hara is a long one, but it's worth it. She's a complicated woman who does many questionable things —all in order to survive during the Civil War and the years afterward. Although Vivien Leigh's character isn't always likable, you'll be admiring her by the time she proclaims, "After all, tomorrow is another day!"
2Breakfast at Tiffany's, 1961
Although Holly Golightly isn't exactly a feminist icon (though it has been debated), if you've never seen this iconic Audrey Hepburn film, it's time to remedy that.
3Carmen Jones, 1954
Dorothy Dandridge became the first black woman to be nominated for an Academy Award for Best Actress for her role as the doomed femme fatale in this musical.
4Norma Rae, 1979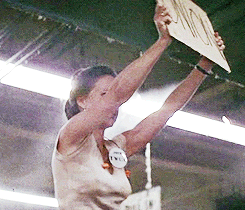 Speaking of the Oscars, Sally Field won the Academy Award for Best Actress for her portrayal of Norma Rae, a cotton mill employee who attempts to unionize the factory she works in.
5Dance, Girl, Dance, 1940
Besides this film starring Maureen O'Hara and Lucille Ball, it was also directed by a woman — Dorothy Arzner — who is one of the most notable female directors in early Hollywood. Although both women compete for a man in this film, a TCM article says it has become "something of a feminist cult classic," particularly regarding the women's friendship and O'Hara's speech to the men watching the female burlesque dancers.
6Cleopatra, 1963
If you can handle the racially inappropriate casting of Elizabeth Taylor, this epic film places the Egyptian queen front and center.
7Adam's Rib, 1949
Katharine Hepburn goes toe-to-toe with Spencer Tracy in this courtroom comedy. They play a married couple, who are both lawyers, and face each other in court as Hepburn's character defends a woman — and equal rights.
8Alice Doesn't Live Here Anymore, 1974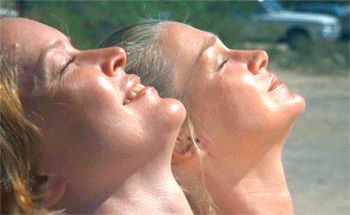 Martin Scorsese is known mostly for his male characters, but this film with Ellen Burstyn in the titular role, and supporting roles from Diane Ladd and a young Jodie Foster, shows he can handle women's stories as well.
9Sunset Boulevard, 1950
If you haven't seen Gloria Swanson as the faded star Norma Desmond asking for her close-up yet, it's time to get on it.
10Alien, 1979
Sigourney Weaver's Ripley is a fierce survivor in this sci-fi classic.
11A Streetcar Named Desire, 1951
Leigh's other iconic role is Blanche Dubois and this film, based on Tennessee Williams' play and starring Marlon Brando, is a fascinating and horrifying look at the complexities of gender roles.
12The Trouble with Angels, 1966
Another film directed by a woman, Ida Lupino's The Trouble with Angels is a comedy that follows Hayley Mills as a rebellious teenager in an all-girls Catholic boarding school.
13Mildred Pierce, 1945
Joan Crawford plays the title character, who opens up her own restaurant and has a helluva time with her daughter Veda.
14What Ever Happened to Baby Jane?, 1962
If you've been enjoying FX's Feud, watching this film is a necessity. Crawford's later movie with Bette Davis shows the horrors of sisterhood and it seriously holds up all these years later.
15All About Eve, 1950
After Mildred Pierce and Baby Jane, the third essential film to watch for Feud-lovers is Davis' All About Eve, where she portrays an aging star being replaced by a young fan. If you still want more Davis after this, a bonus pick is 1942's Now, Voyager.
16I'm No Angel, 1933
Mae West, who wrote and starred in I'm No Angel, was a boundary breaker and this film with Cary Grant is no exception.
Next time you're in need of a good film to watch, turn to one of these 16 Hollywood classics that will give you something to think about.