4 spell-binding classes you can take in the new "Harry Potter: Hogwarts Mystery" game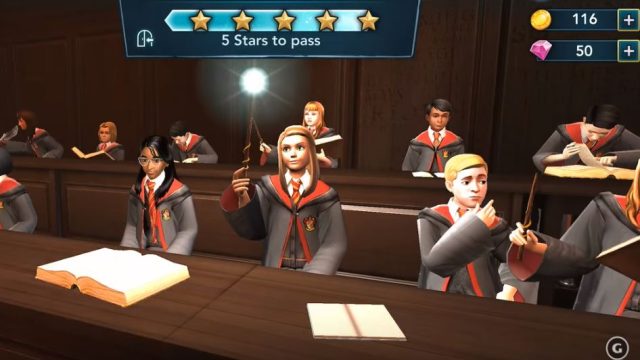 We'll admit it, we've always been bitter that we never got our Hogwarts acceptance letters when we turned 11. And although there may not be a real wizarding school hidden in the Scottish plains, we now have the next best thing. With the release of the new mobile RPG Harry Potter: Hogwarts Mystery, we can all live out our very own magical fantasies.
The brand new game, which came out today, April 25th, on both iOS and Android, is jam-packed with all kinds of enchanting features. You begin by choosing your avatar, buying school supplies in Diagon Alley, and even being sorted into your Hogwarts house. Once you're all set up, you can make friends, earn House points, and shape your character's personality. Of course, no wizarding school experience would be complete without a little learning, and the game provides plenty of opportunities to take classes with iconic Hogwarts professors, some of whom are even voiced by the original actors. Through your coursework, you can learn the same spells and potions that Harry, Ron, and Hermione had to master during their Hogwarts tenure, all while earning rewards.
Here are some of the most spell-binding classes you can take in Harry Potter: Hogwarts Mystery.
1 Charms with Professor Flitwick.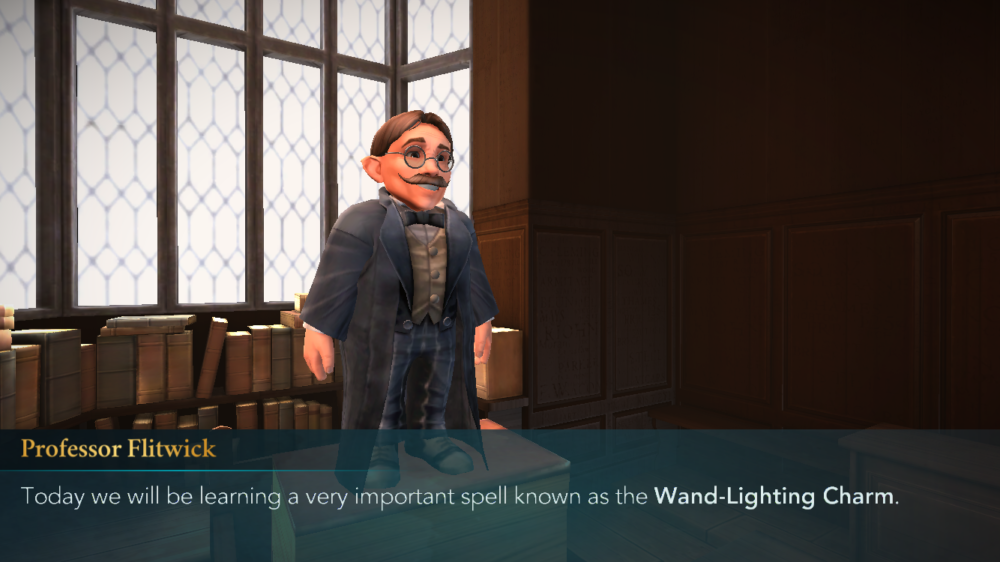 The head of Ravenclaw, Professor Filius Flitwick, teaches Charms, just like in the original Harry Potter book series. In this class, you can learn all sorts of useful skills, including your very first charm, Lumos. 
2 Potions with Professor Snape.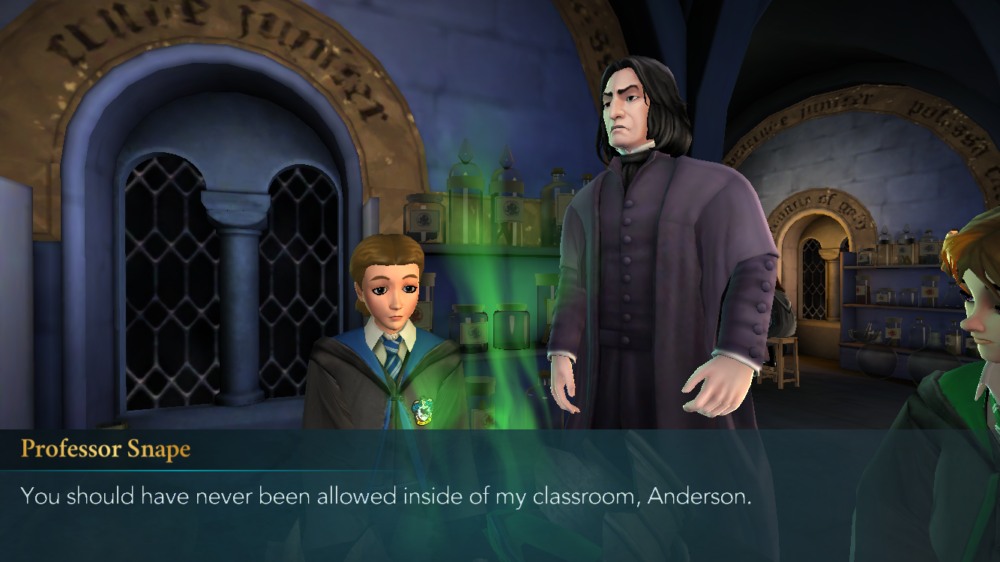 Professor Severus Snape leads the game's potions class with all of his usual sarcasm. And potions amateurs beware: you can actually blow up your cauldron in the game.
3 Flying with Madam Hooch.
Of course, since you start your Hogwarts experience as a wee first year, Madam Hooch is there to teach you how to use a broom.
4 Transfiguration with Professor McGonagall.
With Dame Maggie Smith reprising her role of Minerva McGonagall in the game, enrolling in Transfiguration is a must. And the game's website has made it clear that Transfiguration classes are available for players.
We may only be first years, but Harry Potter: Hogwarts Mystery has already left us feeling bewitched. We can't wait to see what else is in store for us on our Hogwarts journey.