D'oh! You can take a class based on Homer Simpson's philosophy and we are intrigued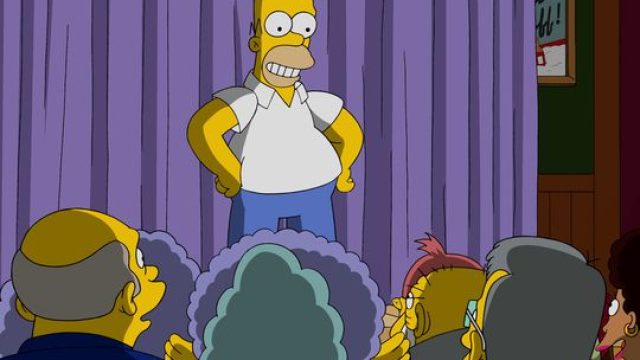 Despite the fact that he's named after one of the greatest epic poets of all time, Homer Simpson isn't exactly world-renowned for his wisdom. Yet, after 28 hilarious seasons, he has definitely taught us all sorts of lessons about humanity. And now, you can legitimately study the cartoon character's approach to life.
The course is called "D'oh! The Simpsons Introduce Philosophy." According to the university's website, it will center around how the comedic cartoon approaches major philosophical questions.
While it may seem at first like this class is joke, it actually seems to bring up some really great points. The Simpsons pride themselves on pushing the envelope. They consistently bring up some serious political and cultural topics, playing around with them in a lighthearted way.
They've taken on homophobia, gay marriage, affairs, crime, obesity, stereotypes, technology, societal norms, and all sorts of major issues throughout the years.
Of course, The Simpsons always do so with their grounded narrative and hilarious characters. So it's sometimes easy to overlook just how deep their philosophy actually goes.
We have to admit, this sounds like a pretty fascinating and accessible way to study major philosophers. And the class description only makes us more intrigued.
The course creators write, "This day-school will explore some of philosophy's most inspiring ideas as presented in Matt Groening's monument to the absurdities of human existence."
Even if you don't take the course itself, next time you're watching Homer and the gang get into some goofy shenanigans, consider the fact that they could actually be imparting some major philosophical wisdom on you.