How we'll be seeing a totally new side of Claire Underwood in this season of "HoC"
Today is the day that House of Cards fans have been waiting for: The fourth season is finally live on Netflix as of today, and we could not be more pumped. The third season ended with Claire Underwood leaving Frank in the middle of an election season, and we can't help but wonder — what will become of them both? Claire's costume designer, Kemal Harris, has opened up to Fashionista about Claire's aesthetic and how it it's changed.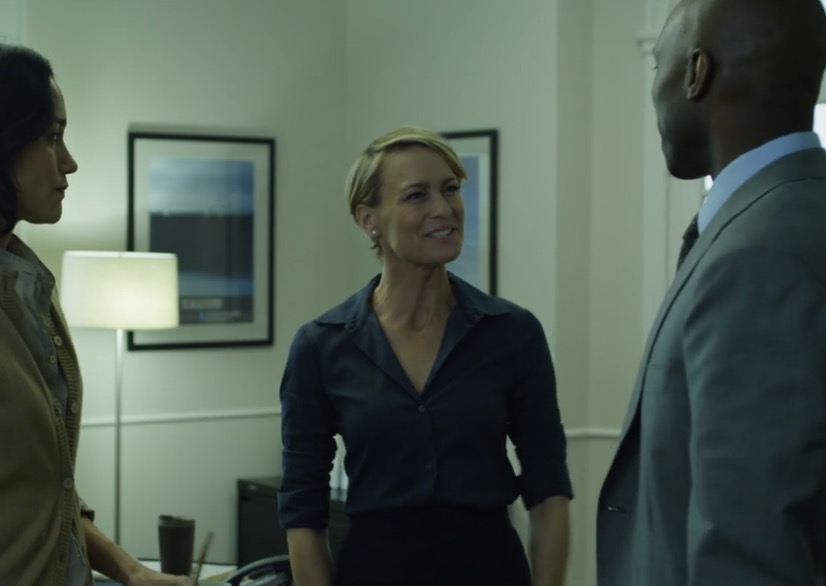 Claire's fashion has followed her climb to the top, Harris explained. "In seasons one and two, I'm not going to say Claire was utilitarian, but she's working for a nonprofit. She's wearing her work sweaters and simple pencil skirts. She's in work mode. They're literally clawing their way to the top. In season three, they've arrived."
Clearly, Claire has always been stylish and chic, but at the start of the third season, they had to up her game: The "Claire" aesthetic became a complex mix of power and sex appeal.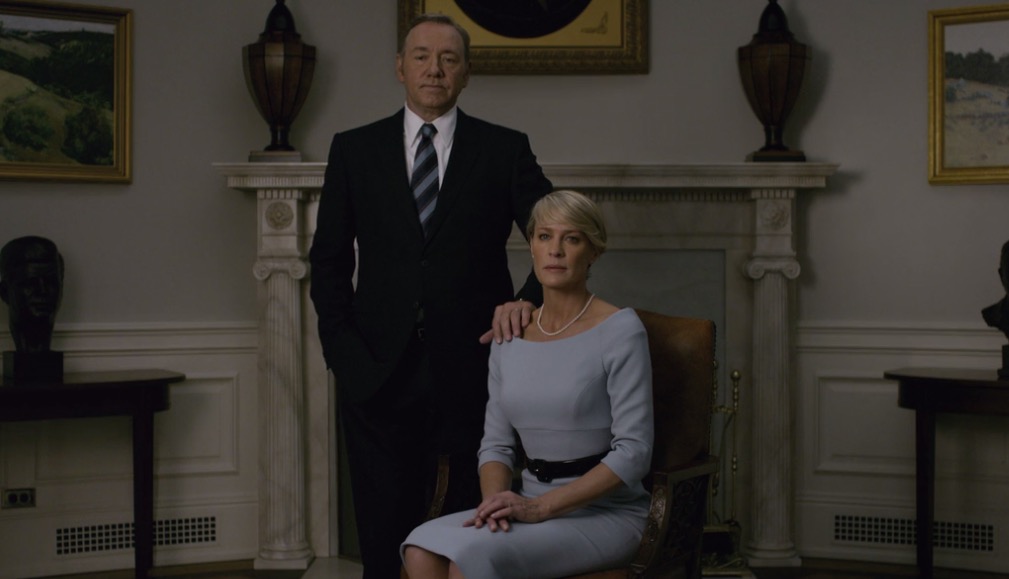 So what will be happening in the fourth season? Some of us may already know after binge-watching in the past 12 hours, but Harris gave some hints: "Season four starts with the same energy and attitude as season three…"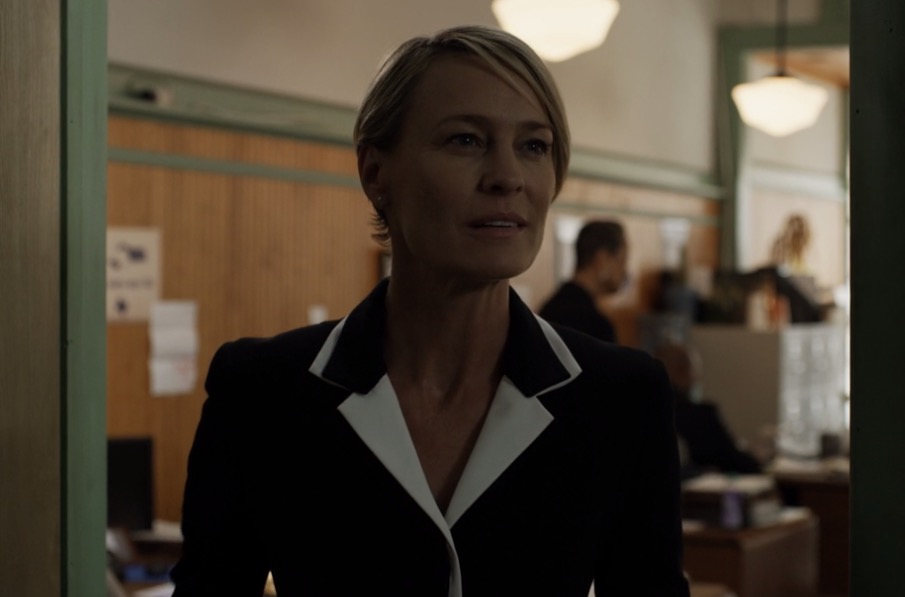 But Claire's fashion will transform to fit her rebellious nature this season. Her outfits will apparently include a lot of blacks, whites, and neutrals, which Harris says are all for a specific reason.
Harris did tease that Claire will be going back to Dallas, where her roots lie — and she doesn't care who she takes down (*cough* Frank! *cough*). So, okay, bye: If you need us, we'll be devouring HoC on Netflix.