It looks like a fan-favorite will make a surprise comeback for The Crown Season 4
We think we speak for all fans of The Crown when we say that the unimpeachable Olivia Colman has killed her performance as Queen Elizabeth II this season. Still, there's a place in our hearts for the equally elegant Claire Foy, who depicted a younger QEII in the first two seasons. Thanks to flashback-scene magic, it looks like we'll be getting another glimpse of our OG queen. According to on-set photos obtained by The Daily Mail, Claire Foy will be reprising her role as the young queen in The Crown Season 4.
In the photos, Foy was captured speaking into a BBC microphone in a white dress and pearls. The outfit and setting are dead ringers for those pictured in a broadcast the Queen recorded during her 21st birthday trip to Cape Town, South Africa.
Princess Margaret accompanied the Queen to South Africa in real life, which has us hoping that Vanessa Kirby will reprise her role as the young princess, alongside Foy.
Because there's nothing we love more than an on-screen royal family reunion, except for literally anything else involving the royal family.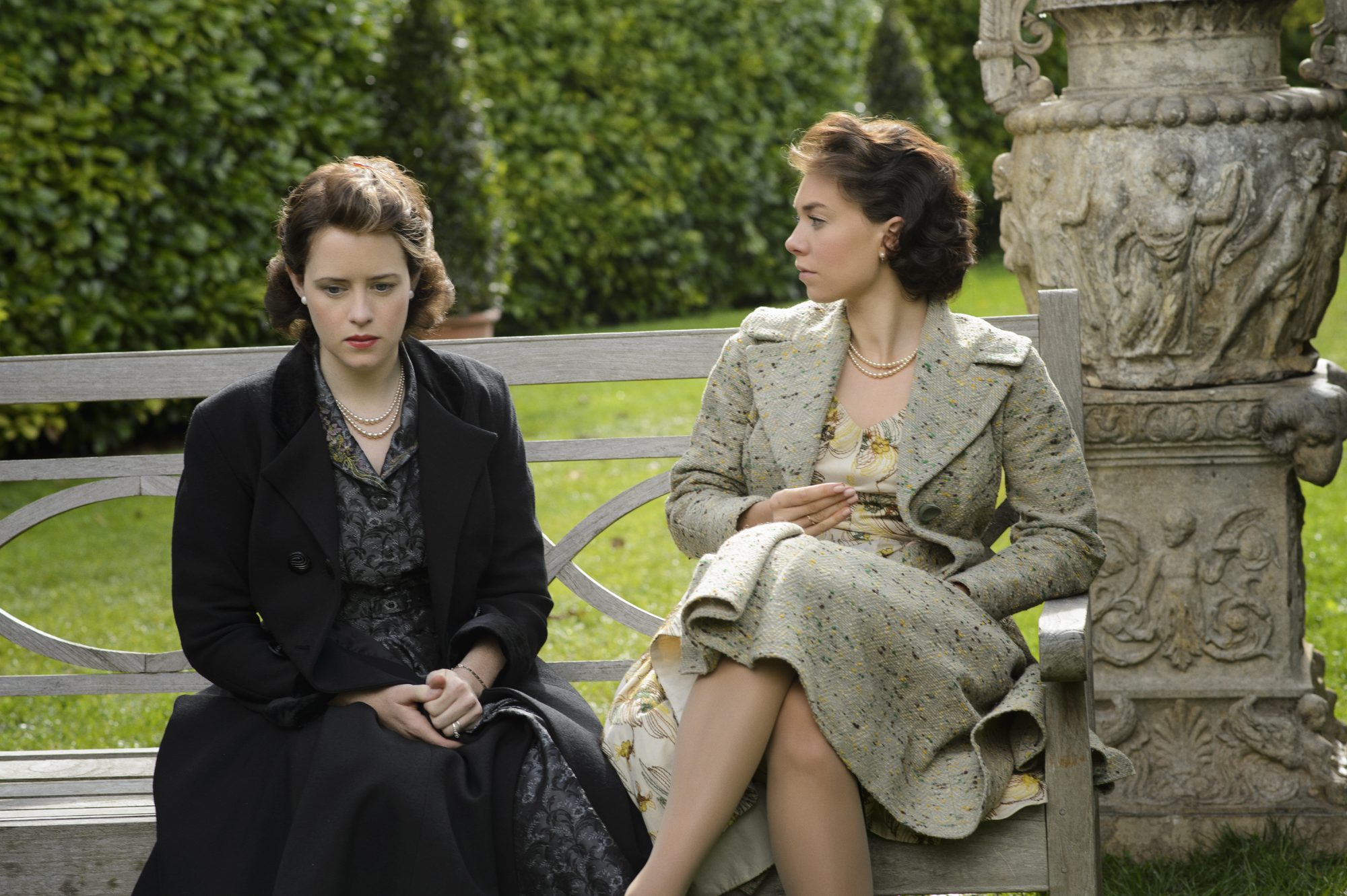 Other than that, news about The Crown's fourth season has been sparse. However, it has been speculated that Imelda Staunton—whom you may know best as the villainous Professor Umbridge in Harry Potter and the Order of the Phoenix—will ultimately replace Colman for the next installment. Netflix hasn't confirmed those rumors, but we will point out that both Professor Umbridge and the Queen look incredible in pink. Season 4 will also introduce us to Gillian Anderson as Margaret Thatcher and Emma Corrin as a young Princess Diana.
No word yet on when Season 4 of The Crown will premiere. In the meantime, we'll be over here recreating that Season 3 scene of Helena Bonham-Carter wearing a tiara in the bathtub because this is exactly the vibe we're all going for in 2020.