"The Crown's" Claire Foy will star in the "Girl With the Dragon Tattoo" sequel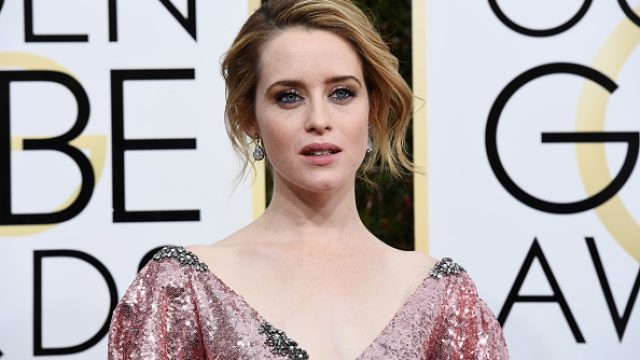 Rumors have been circulating for quite a while, but now — it's official. Claire Foy will star in The Girl in the Spider's Web.
She'll play Lisbeth Salander, a character created by Stieg Larsson. The role has belonged to two other Hollywood faves prior to Foy — Rooney Mara and Noomi Rapace. And we're sure that Salander will, once again, be in good hands.
You probably know Claire Foy from her Emmy-nominated role in The Crown, because she was so good in the Netflix drama. So, y'know. We're pretty excited about this announcement.
The film is set to be released on October 19th, 2018, though, so we have a ways to go before seeing Foy's take on the iconic character.
When the announcement was made, Spider's Web director Fede Alvarez had only great things to say about the actress.
"I couldn't be more thrilled about Claire taking the reins of the iconic Lisbeth Salander. Claire is an incredible, rare talent who will inject a new and exciting life into Lisbeth. I can't wait to bring this new story to a worldwide audience, with Claire Foy at its center."
And the film has an all-star crew behind the camera, too. It'll be written by Steven Knight (who does Peaky Blinders, so we know he's good). He's adapting the novel by David Lagercrantz, who continued Larsson's series.
And Amy Pascal, Elizabeth Cantillon, and Scott Rudin are attached to produce — so we've basically got the dream team here.
We can't wait to see the next installment of the Millennium series, especially when it's in all of these capable hands.