Claire Foy has received backpay for The Crown salary discrepancy — you know, because she was the *titular* role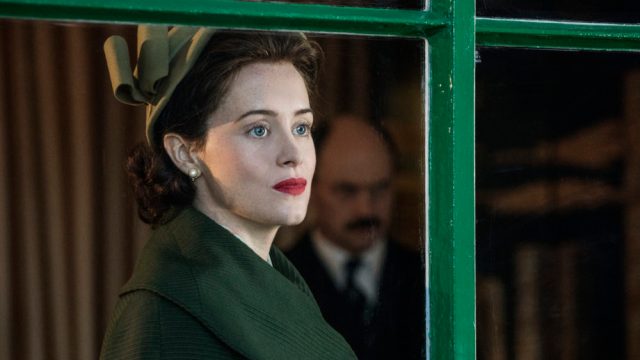 While she no longer wears the crown, Claire Foy is finally getting her due. More than a month after the egregious pay disparity between the two leads of The Crown was made public, Left Bank pictures is retroactively bringing its leading actress's salary up to parity.
According to reports, Foy is reportedly being paid £200,000 — which is roughly $275,000 — to bring her salary up to par with Smith's. The news comes just one week after Smith revealed to The Hollywood Reporter that Left Bank had "made amends" with Foy.
In early March, Netflix and The Crown producers faced an overwhelming wave of criticism after producers revealed that Foy, who starred as Queen Elizabeth II — you know, the titular role — on the hit series was paid less than Matt Smith, who played Prince Philip. While producers initially attempted to defend the differing salaries by pointing out that Smith's tenure on Doctor Who had made him a household name while Foy wasn't as well-known, they later released a statement apologizing and taking responsibility for the pay disparity, making a promise to do better in the future.
But while producer Suzanne Mackie also said, "Going forward, no one gets paid more than the queen," it wasn't initially clear whether Foy, whose tenure as the queen came to an end in December, would be compensated.
Last month, Foy told Entertainment Weekly that while it was "odd" to be at the center of the controversy, she wasn't surprised people were upset about the pay gap. During a panel for the Netflix series last week, Foy opened up about how the pay disparity controversy has changed the way she sees herself as her own advocate.
"I have had the most extraordinary revelation about myself and womankind," Foy said. "It's sort of amazing that the conversations people are having now, people think we've always been able to have, but we haven't. You asking me that question is probably the first time in my career that anybody has ever asked me about being a woman in this industry, or just being a woman in general, and to me I find that amazing. If I don't speak up and support myself, then no one else can. It's about being able to feel you can be your own advocate, and you can make a point, and you can say something without it being you being 'difficult.' It can actually just be you supporting yourself."
While it's still frustrating that this gross pay disparity was able to happen in the first place, we're glad Left Bank did more than just apologize and actually brought Foy's pay up to parity.
When The Crown returns for Season 3, it'll feature a whole new principal cast, with Olivia Colman playing Queen Elizabeth II, Tobias Menzies as Prince Philip, and Helena Bonham Carter as Princess Margaret.