Claire Danes said her badass "Homeland" character isn't defined by her gender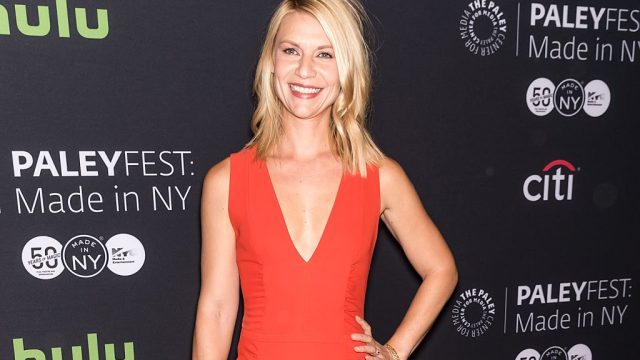 Claire Danes is back at it again for the sixth season of the incredible show, Homeland. Her stereotype-shattering depiction of CIA agent Carrie Mathison has kept people on the edge of their seats since the very first episode.
During an interview with Harper's Bazaar UK, Danes specified that she doesn't even factor in her character's gender to her approach to the role. She focuses rather on the much more complicated bigger picture of who this person is.
Because Mathison is such a dark heroine unlike anything we've seen from a female TV lead before, it's understandable that people want to talk about it in that context.
She said, "You know, I don't think of her as female. I'm playing a person."
That is such a great specification.
Gender is one of her identifying factors. But she's so much more than that.
Danes continued, "I'm playing a person. She's just not defined at all by her sex. She is defined by her ideals, by her patriotism, by her commitment to righting wrongs, by her relationship to her mental condition [but] it's just really beyond the more conventional stereotypes about what it is to be a woman in this world."
Like so much of life, there's a lot more to a person than their sex. It's definitely a lens through which we see the world. But it's not the only lens.
So it's no surprise that Danes' more comprehensive approach helps make Mathison an even more realistic and powerful character on the show.