This cinnamon roll looks like E.T. and the internet has some feelings about it
Move over, Virgin Mary toast and chocolate croissants that look like sloths, the internet has uncovered the next big thing. A twitter user recently shared a picture of a cinnamon roll that looks like E.T. and we're freaking out because it's just… so accurate? This cinnamon roll is a true work of art. The resemblance is completely uncanny, and understandably everybody on social media is losing their minds over how similar they look. This gives a whole new meaning to that 'too good, too pure' cinnamon roll meme.
See for yourself. We're not exaggerating at all. Prepare to be amazed.
Like… right!? This cinnamon roll has grabbed people's attention so seriously that it's even taking their minds off of the recent, incredibly stressful election… so if nothing else, we're SO thankful to E.T. cinnamon roll for existing.
Equally relatable, some people can't handle this cinnamon roll. Honestly, it is a little overwhelming. But personally, we wouldn't trade it (him? Him.) for the world.
https://twitter.com/udfredirect/status/799093917513760768
Whatever your emotional reaction is to this truly divine miracle, we can all agree that this is totally unreal. LOOK how similar this alien looks to this breakfast food. WE NEVER THOUGHT WE'D USE THAT SENTENCE, BUT WE'RE SO GLAD WE HAD THE CHANCE.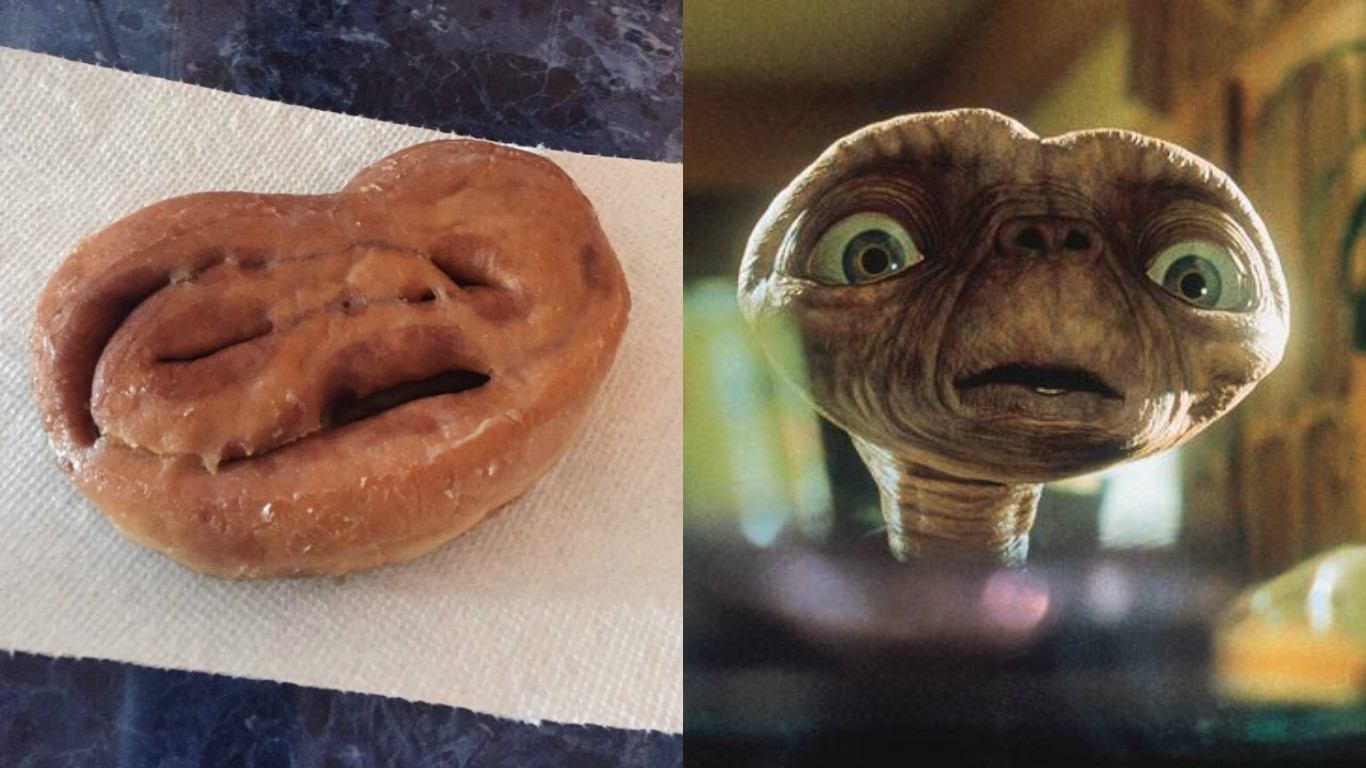 We can't take credit for this joke, but… E.T., scone home.