Cindy Crawford and daughter Kaia are twinning so hard in their latest Insta selfie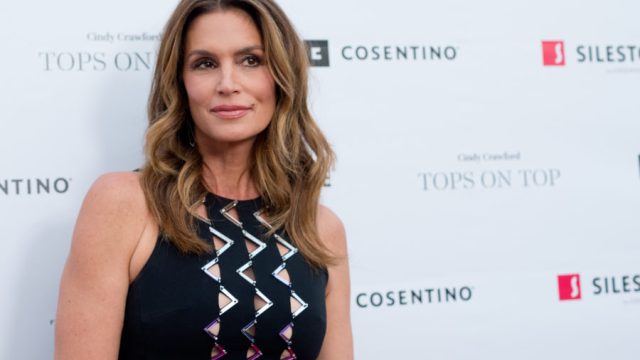 When we first saw a photo of Kaia Gerber, we honestly could not believe it was not a picture of her mother, supermodel Cindy Crawford. Like, seriously. They're basically clones.
On a recent trip to Milan, Crawford and Gerber shared a selfie while they gallivanted around the European fashion capital, and we still find ourselves saying, "Wow. How is this possible?" Besides, well, genetics. (In case you missed it, Gerber made her jaw-dropping runway debut earlier this month at NYFW, proving modeling is definitely in her DNA.)
Now, for that pic.
Gorgeous. (The smiling girl on the right is fellow model Cayley King.) If you scroll through Cindy and Kaia's Instagram feeds, you'll see even more of this uncanny likeness.
Cindy:
Kaia:
Cindy:
Kaia:
Kaia captioned this one, "can u tell we're related ?" She gets it.
Just like her mother, Kaia is killing it in the fashion world. She debuted at Calvin Klein, and later went on to stroll the runways for Alexander Wang, Fenty, Coach, and Marc Jacobs during New York Fashion Week. AMAZING. Now, in London, Kaia has rocked Burberry and has even opened for Fendi. KEEP ROCKING ON, KAIA.
So has Cindy given Kaia any advice on how to be a supermodel? Well, yes and no.
"I gave her the same advice I gave to my son when he got his first job working at a juice bar: Be on time, be polite and professional, do what's asked of you, and don't have your head in your phone," Crawford told the Hollywood Reporter. "But when it comes to the other stuff — how to be in front of a camera, how to express yourself and convey what's unique about you — that's not something I can teach her. It's not something you can teach anybody. It has to come from within."
Interesting.
We love the mother-daughter bond you two have, and hope your career continues to thrive, Kaia.