Ciara's husband wrote the sweetest note to their new baby girl, and grab a tissue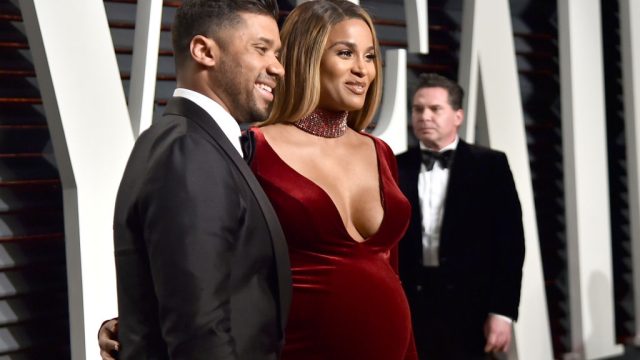 Over the weekend, Ciara and husband Russell Wilson welcomed their baby girl into the world. Although the new mom did all of the hard work, Ciara's husband wrote the sweetest message to their daughter, picking up his daddy duties right away.
The Seattle Seahawks quarterback wrote on Instagram, "Dear Sienna Princess Wilson, No matter how big the wave, we will always be your calm in the storm. We Love You." He signed it "Daddy and Mommy," along with Sienna's stats, staying true to his athletic (and proud father) roots. According to his social media post, Sienna was born at 7:03 p.m. on Friday evening and came in at 7 lbs 13 oz.