Ciara's three-year-old son just scored his first modeling gig, and he's a natural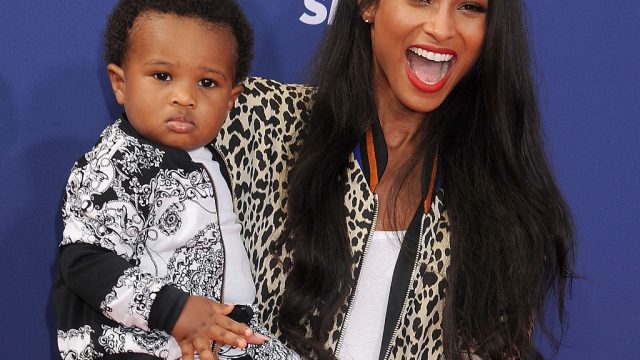 It's true that a lot of celebrity kids become models. And now one more has joined their ranks: Ciara's son Future Zahir is now a model, and he's only three years old! He's a total cutie pie, so it's no surprise that he shines in front of a camera. Furture Zahir, whose dad is rapper Future, has just landed his first modeling gig with Gap Kids. Of course, Ciara is a very proud mama! She shared his first modeling shoot on Instagram.
There's no doubt about it: Future Zahir is a natural.
"Holding back these happy tears! I'm so proud," Ciara wrote.
In the Gap Kids ad, Future Zahir is looking totally sporty in a jacket and jeans. He has a megawatt smile that makes you want to smile, too. Though this is his first professional photo shoot and ad campaign, his mom shares pictures of him all the time.
In every picture she shares, he is totally adorable, hamming it up for the camera.
He must be a happy little guy, because he always has a smile on his face.
On his first day of school, Ciara shared a snap of him clearly ready to get started.
In this Christmas photo shoot, he's bundled up and ready the cold.
In a sweet picture from the  Ciara's wedding to Russell Wilson, Future Zahir is showing off his best dance moves in an all-white suit during the rehearsal dinner.
And here he's just a total rockstar.
Future Zahir has a little sister, Sienna Princess. And if she's half as cute as her brother, she will probably be gracing the pages of our magazines soon, too!