Ciara was in a very scary car accident, but luckily, she's okay!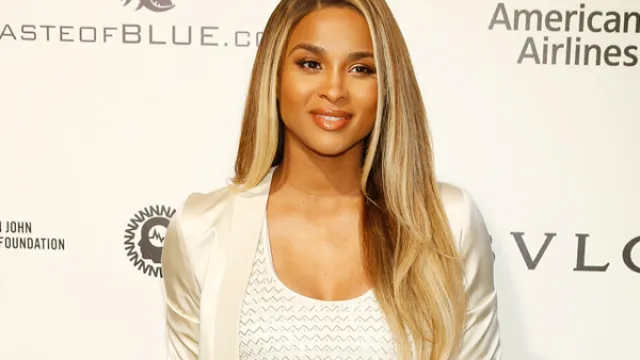 In scary news: Singer Ciara was in a car accident, but luckily she is okay. Over the weekend the "Goodies" singer was in an intense accident, but she is already back on social media.
On Friday, Ciara was reportedly in a car accident that sounded serious. According to TMZ's published photos of the singer after the accident, she was up and walking after she was hit.
The photos show that the 31-year-old singer wasn't harmed, but her car definitely was.
Her white Mercedes SUV was hit on the front passenger side. The publication revealed that a gray Volvo SUV was at fault.
"Ciara and the baby are doing well," Ciara's rep Lauren Ceradini told USA Today. "The driver was illegally in the bus lane and hit the right side of her car."
When contacted by USA Today, the Los Angeles Police Department did not confirm that the singer was involved in an accident. Instead, Sgt. Jack Richter said, "there is no ambulance" at the scene.
He also revealed that due to the way the crash happened, a police report might not ever be filed.
"If it's just property damage, they just exchange information and they're on their way," he explained.
This accident was not only scary for the celeb, but also for her baby. She announced her pregnancy back in October. Following the incident, the "I Bet" singer shared that she was in fact safe…as is the baby.
And Ciara's husband, Russell Willson, also shared a happy update about his wife and soon-to-be baby.
Thank goodness both the mother and baby remain healthy and safe!