Ciara may have hinted at the gender of her baby, and we're like "Oh boy!"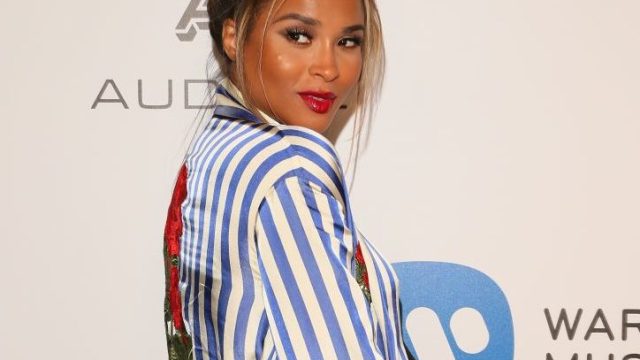 Singer Ciara may have just had some fun with her Instagram followers. Ever since she announced her pregnancy, fans have wondered about the baby's gender. Well, in a recent Instagram post, Ciara may have hinted that she's having a boy!
Of course, this isn't the first time the singer has dropped some hints regarding the baby's gender. Remember when she posted photos of baby boy Nikes? We can't wait to find out! Regardless, she might be one of the happiest pregnant celebrities we've ever seen.
Ciara loves the color blue… does that mean it's a boy?
Stop teasing us! We want to know!
Maybe she'll have one of those awesome gender reveal parties. Then there will be cake. Cake sounds good. And now we're imagining a bunch of husband Russell Wilson's Seahawks buddies eating cake and playing baby games. This sounds amazing, can we come???
Ciara recently spoke about motherhood with E!
"There's something about having a child and knowing that you're responsible for someone else that gives you an extra pep in your step and also defines the reason of why you do what you do. Not only because I love it, but  I also have someone to take care of.
This baby will be the singer's second child, and Russell Wilson's first. Of course, the two appear over the moon at the news. We know the two will be excellent parents, and can't wait to congratulate them with their baby's arrival, whatever the gender!