Ciara wrote an emotional letter to her 6-year-old son praying that "a change will finally have come"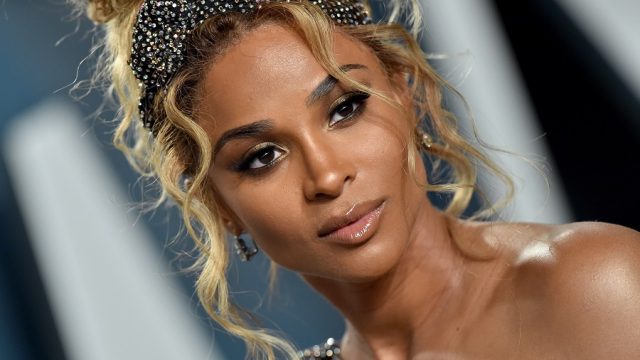 The police killings of George Floyd, Breonna Taylor, and Ahmaud Arbery are harrowing for anyone who cares about putting a stop to racism and police brutality. But, the news hits particularly hard for the parents of Black children, who are well aware of the injustice their futures could hold. One of these parents is Ciara, who is the mother of a young son, Future. On Sunday, May 31st, Ciara shared a message for her son on Instagram about how she hopes that the world will soon change.
"My sweet Baby Boy," Ciara wrote next to a photo of herself and Future. "I pray that when you get older A CHANGE will finally have come!! I'm going to keep my FAITH! I'm praying that the losses of our Black Kings and Queens won't be in vain."
She continued, "Enough is Enough! I'm praying for UNITY! I'm praying for the powers that be to unite and decide that it's time for a change! ❤️✊???"
Ciara had her son, Future, with her ex, the rapper Future. She also has a daughter, Sienna, with her husband Russell Wilson, and she's currently pregnant with her third child.
Wilson commented on his wife's post, echoing her sentiments about the 6-year-old Future: "Young King. We need a change now. Enough is Enough."
Ciara previously posted about the deaths of Floyd and Arbery on Twitter. "My heart can't take it, seeing what's happened to #GeorgeFloyd," she wrote on May 26th. "This is eerily similar to the death of #EricGarner. There has to be a stopping point in the process of arresting someone. It's all senseless."And on May 7th she wrote, "Crushed ?#AhmadArbery. Praying for Justice. ??"
But while more terrible news is reported every day, life still marches on. For Ciara, that means quarantining in light of coronavirus (COVID-19) with her family. The couple has already donated a million meals to their local Seattle food bank to help amid the pandemic.
Lia Beck is a writer living in Richmond, Virginia. In addition to Best Life, she has written for Refinery29, Bustle, Hello Giggles, InStyle, and more.
Read more