11 chunky dad sneakers worth trading in your strappy sandals for
Whether it's white booties, chain link necklaces, or sweater sets, we've all pined over a trend—and been crushed when sky-high prices prevent us from even experimenting with the style. With Stylish Steals, we'll bring you the latest trends seen on the runway, Instagram, in-store, and on the street—all at affordable prices. Consider us your new, price-savvy personal shopper.
Love it or hate it, the dad sneaker trend is here to stay. Thick platforms, unexpected color block choices, and patterned laces have replaced the classic white sneakers that everyone and their mother have been wearing for years. Even Ryan Gosling's character in Crazy, Stupid, Love wouldn't be throwing Steve Carell's character's New Balance sneakers away nowadays—he'd be buying a pair for himself. So, if you ever poked fun at your dad's choice in shoes, now's the time to apologize (and maybe ask for his recommendations?), because it seems like he (and Cal Weaver) were ahead of the trends after all.
I had a friend in college who wore her Adidas sneakers with fancy dresses to our sorority formals, while the rest of us tip-toed around in uncomfortable heels, laughing at her typical "IDGAF" mindset. Although she mainly swapped strappy stilettos for chunky sneakers in search of comfort rather than a style statement, it seems she was onto something. Today, models, influencers, and regular old folk like us are pairing satin slip dresses and floral sundresses with dad sneakers like it's old hat. These chunky kicks offer the comfort of tennis shoes and the height boost of heels, which is a win-win in my book. I guess I should have followed my friend's lead back in 2017.
I have to admit: I'm still a sucker for a classic pair of Converse or Keds—which complement every outfit—but chunky platform sneakers add a certain edge to your look that those tried and true tennies just cannot.
Sure, the trend might dissipate in a few years, or it could become as much of a wardrobe staple as mom jeans, so why not dip your toes in it you fancy?
Designer brands like Balenciaga and Gucci are taking the chunky sneakers trend to a crazy-expensive place that my penny-pinching dad would not approve of. To help you weed through the overpriced shoes and find your new favorite pair of chunky sneakers, I rounded up 11 affordable dad sneakers for you to shop. Because if you're like me, you're planning on emerging from this coronavirus (COVID-19) quarantine in both style and comfort.
1Adidas Magmur Runner Shoes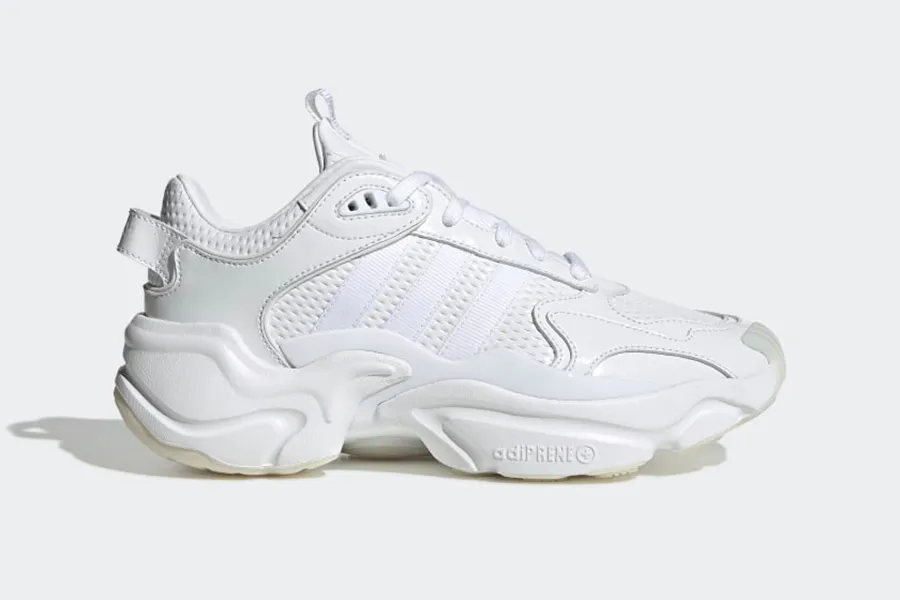 If you're looking to just slightly dip your toes into the dad sneakers trend, this Adidas pair will do the trick. With a minimal faux patent leather design that still includes the iconic Adidas stripes, these chunky white sneakers are subtle showstoppers.
2New Balance 997 Sport Sneaker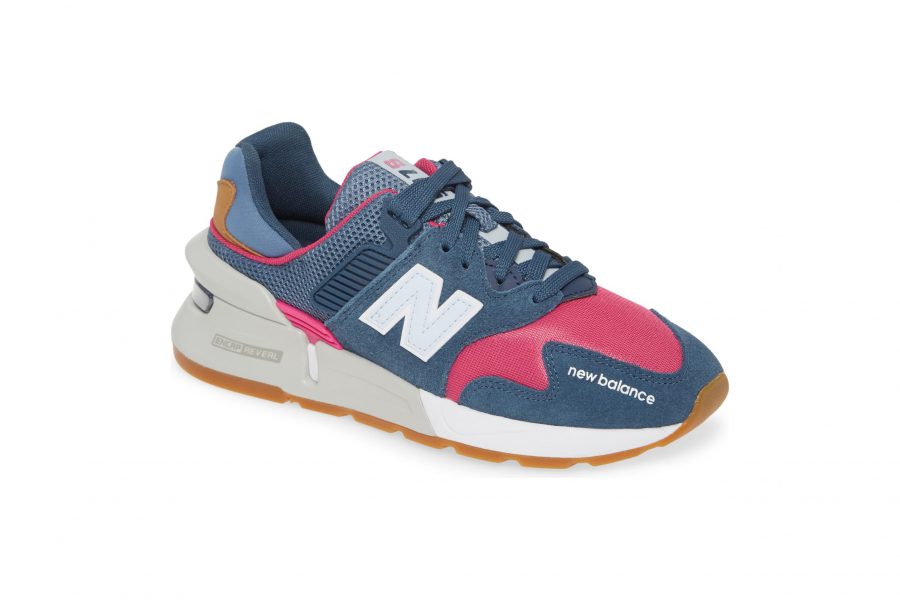 Although they're not his trusted 407's, these New Balance dad sneakers would do Cal Weaver proud. Blue suede and pink leather add a more feminine touch to this pair, but they also come in black and purple if you gravitate towards those colors instead.
3Coconuts by Matisse Sneaky Platform Wedge Sneaker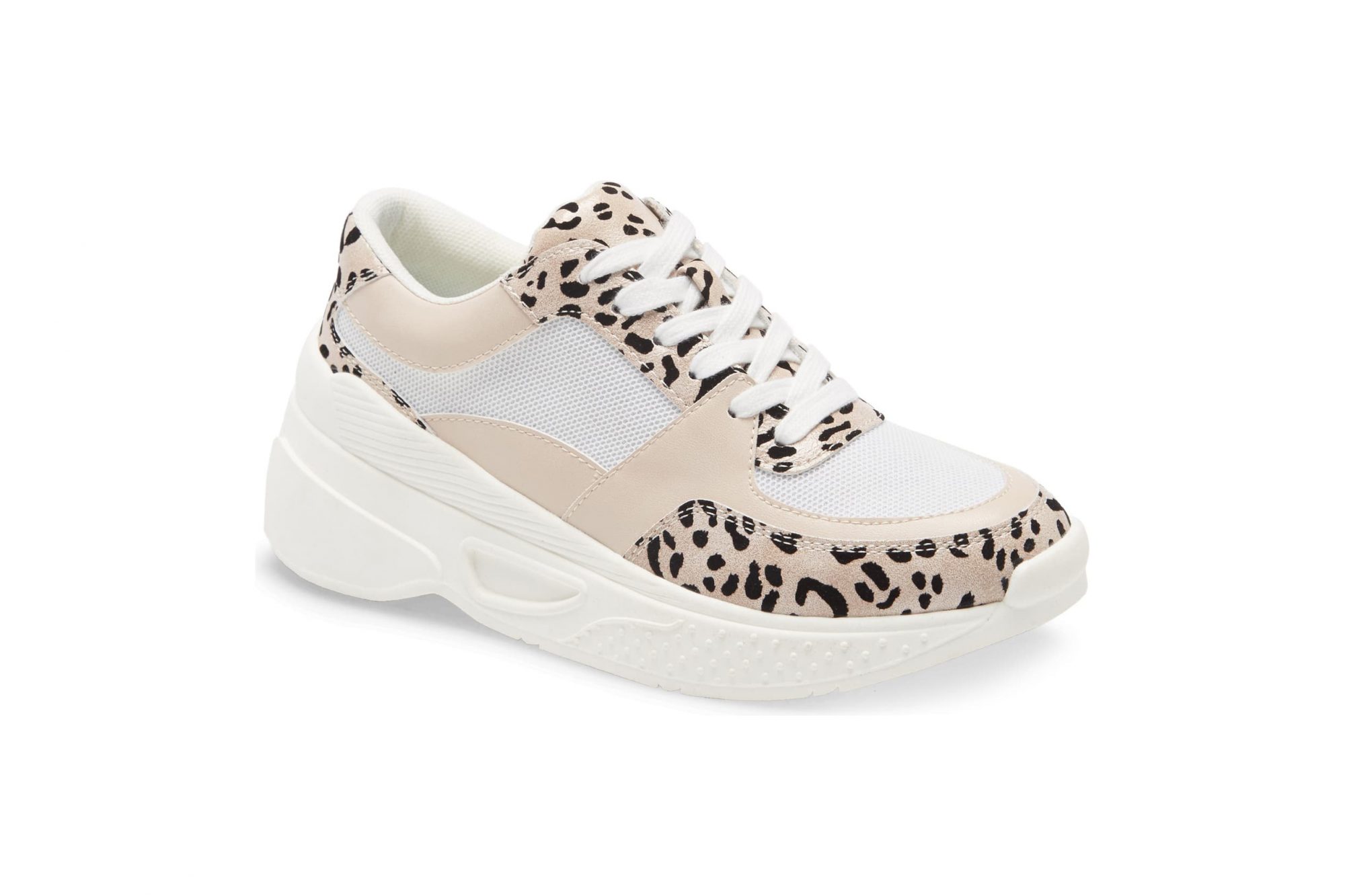 $52.46 (orig. $69.95)
Shop it
Nordstrom

Okay, so maybe your dad wouldn't wear cheetah print on his shoes, but these are modernized dad sneakers we're talking about here. A soft blush color and mesh insets make these chunky sneakers neutral without leaning toward boring.
4Fila Disruptor 2 Liquid Luster Sneaker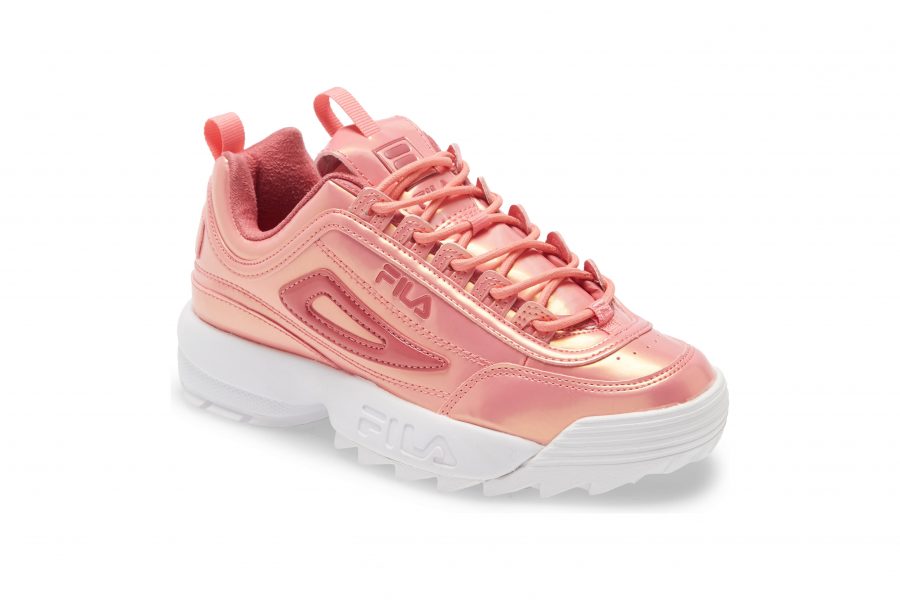 Again, shimmery pink doesn't exactly scream "dad," but the shape of these Fila shoes are exactly what '90s dads used to rock on the daily. The bold color will add even more of a statement to your look.
5Public Desire Boe white pastel detail chunky sneakers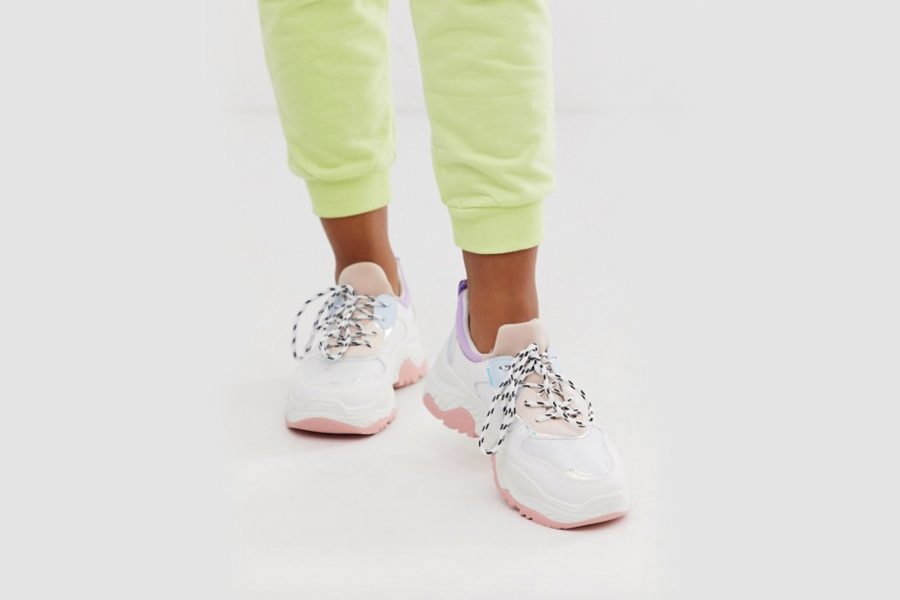 The dreamy pastel colors on these chunky sneakers are giving us major Easter vibes. Pair these pretties with your equally springy dress for Easter brunch, because sneakers are the new heels.
6Steve Madden Myles Blue/White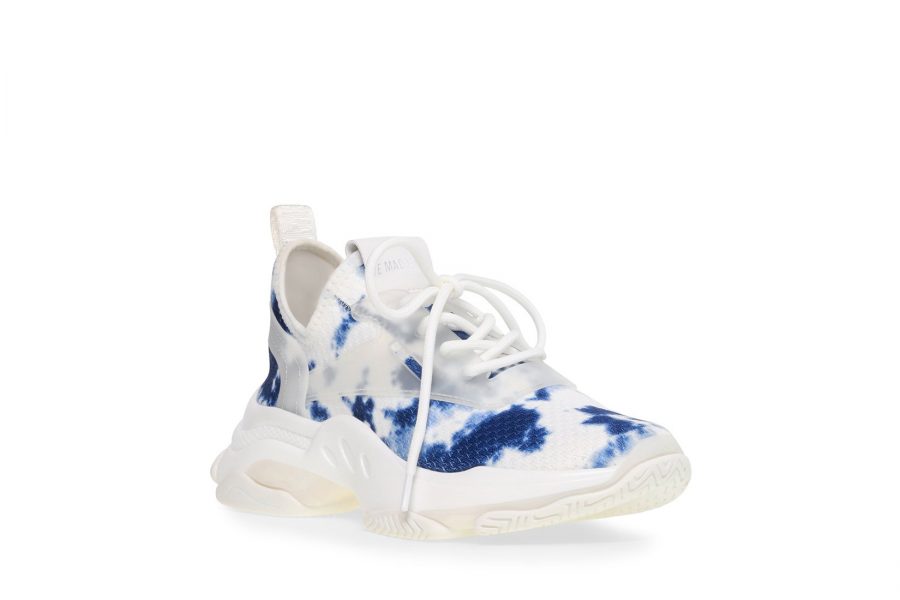 Tye dye is a huge spring fashion trend, and this subtle blue and white pattern is the perfect way to implement the look into your wardrobe. If you're into the raised-collar look, this shoe shape comes in 8 other colors.
7Adidas EQT Gazelle Shoes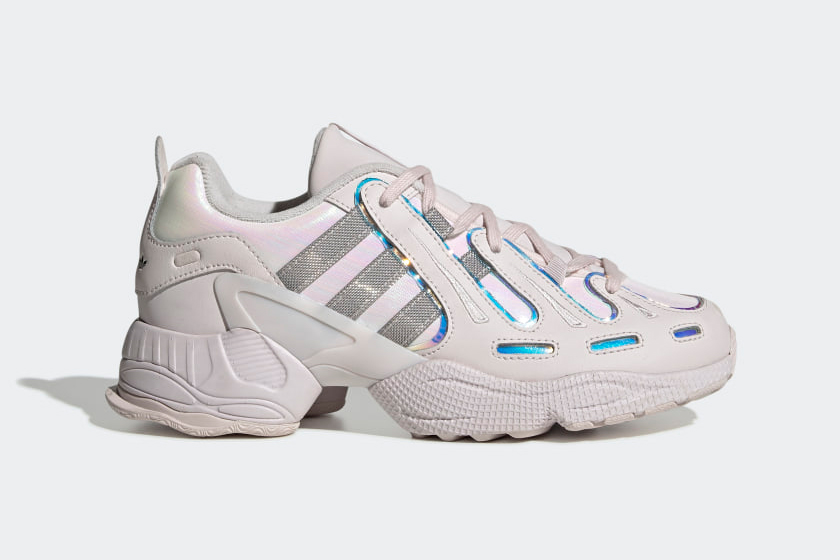 We might feel like Zenon Girl of the 21st Century while wearing these spacey kicks, which is always a good thing. From the sparkly stripes to the iridescent blue and pink accents, Zenon would totally rock these in space and on earth.
8Puma Rs-X Toys Casual Shoes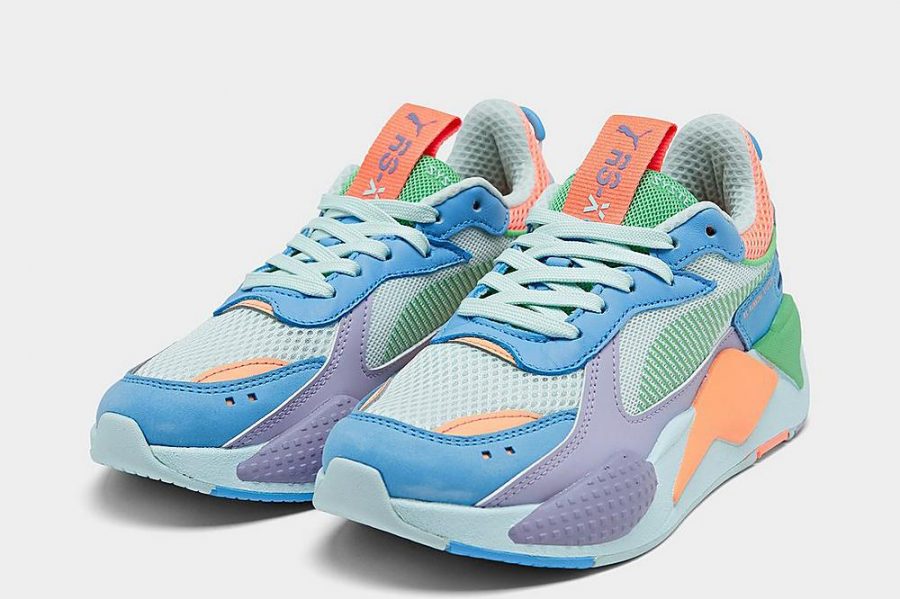 These Puma chunky sneakers are transporting us to the colorful world of Candyland, and we're loving it. Pair these bold babies with distressed jeans and a plain tee, and you're good to go.
9Calvin Klein Jeans Marvin Mixed Media Sneaker
We're loving this beige, burgundy, and cream combo that can transition seamlessly between the seasons. While you're at it, buy a pair of Calvin Klein mom jeans to round out the parental-cool look.
10Nike LD Victory Sneaker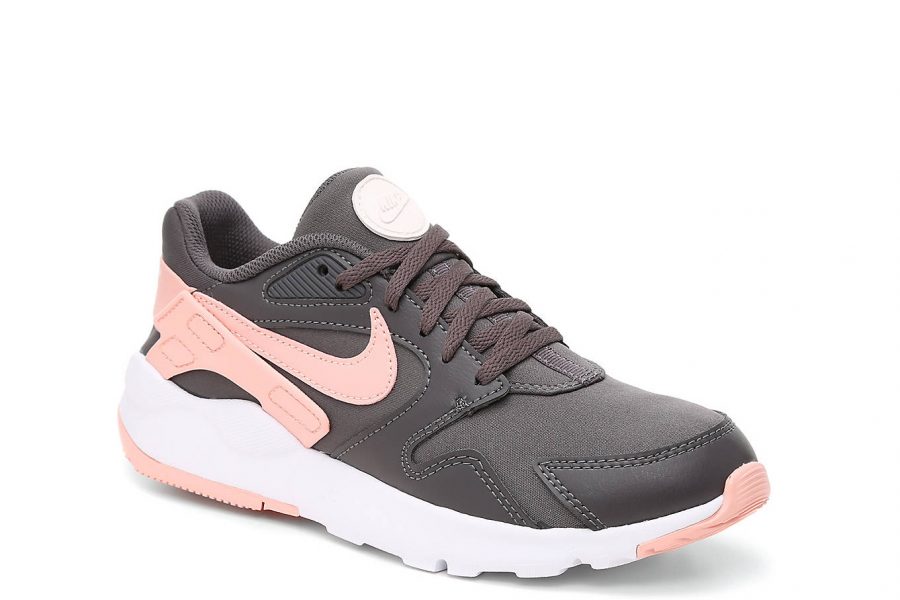 Obviously, Nike knows its sneakers. We trust the brand for our athletic shoe choices, but it has also stepped up its street style game recently. These grey and pink chunky sneakers offer retro vibes that we're all about.
11Fila Disruptor II Sneaker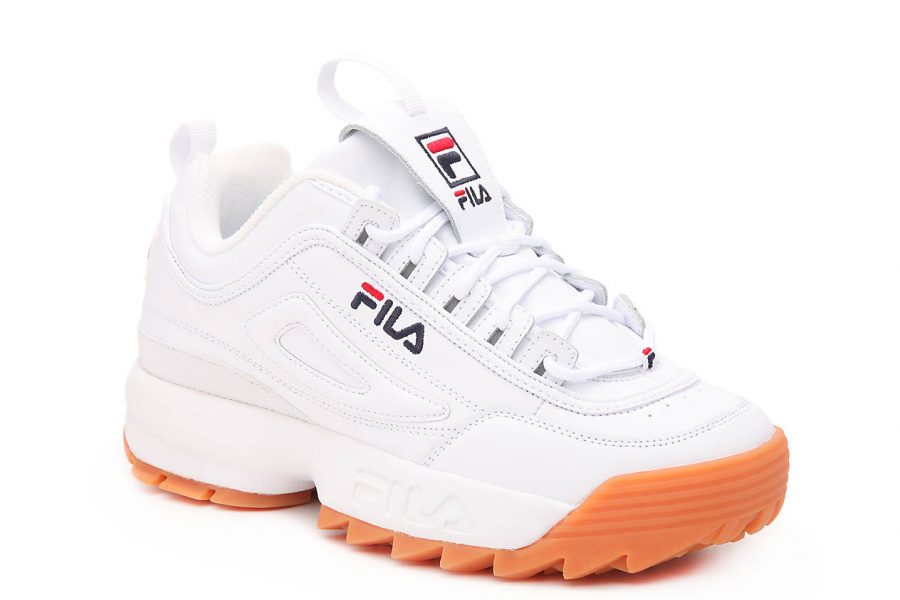 We had to include two pairs of Fila shoes, because the brand makes dad sneakers like nobody's business. This pair is sportier than previous options we've included, and the orange sole is totally old school.