Christy Carlson Romano penned a powerful essay about her private struggles with drinking and Disney Channel fame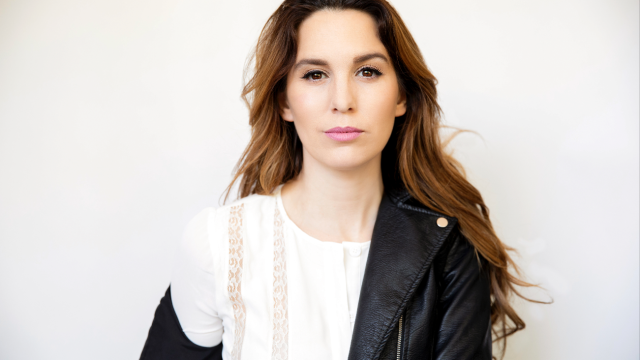 If you came of age in the early aughts, chances are you idolized Disney Channel star Christy Carlson Romano. While many of her co-stars and contemporaries have publicly struggled with the pitfalls of young superstardom, the Even Stevens actress appeared to be one of the few who transitioned seamlessly from their Disney Channel days. But in reality, she was struggling behind the scenes, which she opens up about in a powerful essay for TeenVogue.
Romano revealed that while she presented some of her character Ren Stevens' best qualities on the surface, teen fame and life as a child star took a toll on her, which led to a period of drinking and self-destructive behavior. Calling her young life "a confusing mix of sheltered and overexposed to the public," she wrote that her intensely structured schedule—working all day, being tutored at night, and having to make new friends weekly with whoever happened to be on set that week—led her to miss out on many of the social and emotional experiences her peers expereinced. She revealed that because she missed out on a "normal" upbringing, she became obsessed with the idea of normalcy. As her obsession intensified, it began to eat away at her.
"A tape inside my head softly began to play, telling me I wasn't good enough in either the normal or entertainment world. Despite all my public successes, inside I was insecure," she wrote. "I had a swinging confidence in my abilities which pushed me to get on camera, perform, and make money. My personal value was irrelevant until validated by my most recent accomplishment."
Unfortunately, Romano's desire for normalcy didn't pan out the way she expected.
She stepped away from the spotlight after Even Stevens ended to attend college, but she didn't find the sense of normalcy that she craved, so she dropped out and continued acting. Romano wrote that at 19, feeling more lost and lonely than ever, she began her path toward self-destructive behavior—abusing alcohol and self-harming—which culminated in spending $40,000 on a "life-changing crystal" from a seedy psychic.
"It's hard for people to understand that oftentimes child actors appear to have an inflated ego to make up for the fact that they have no idea who they really are underneath it all, a defense mechanism that many young people are familiar with."
Fortunately, Romano's story has a happy ending.
After a decade of struggling privately, Romano returned to school, where she met her husband in a screenwriting class. Now a mom to two young daughters, she has a healthier perspective on the entertainment industry. And she has some advice for those looking to follow in her footsteps:
"Having a clear understanding of your personal value helps to positively shape everything you do. If you don't, if you aren't careful, you just might end up getting what everyone else wishes for but wondering what you want yourself."
Read Christy's full essay on TeenVogue and check out her newest project, Christy's Kitchen Throwback, on YouTube on June 27th.