Everything we need to know about Christopher and Rory's reunion on the "Gilmore Girls" reboot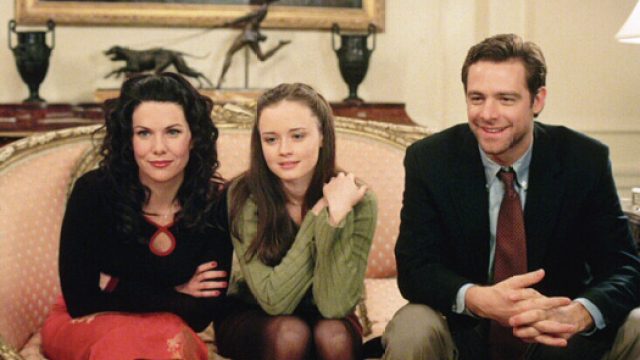 Whether you love him or hate him, we knew that we'd be in for a Christopher sighting in the latest installment of Gilmore Girls. We just didn't know how it would possibly go down. We now know that this little reunion took the form of a brief, slightly uneasy meeting between Chris and Rory at his fancy office. First things first, we hate to say we told you so Christopher, but WE TOLD YOU SO!
He's obviously finally caved and is working in his family's business, just like we always knew he would. So much for fighting it for literally decades! He's right where we always knew he would be. We aren't crying for him, though. He's rich again, and even if his job is boring, he's clearly attempting to find peace. We commend him for trying.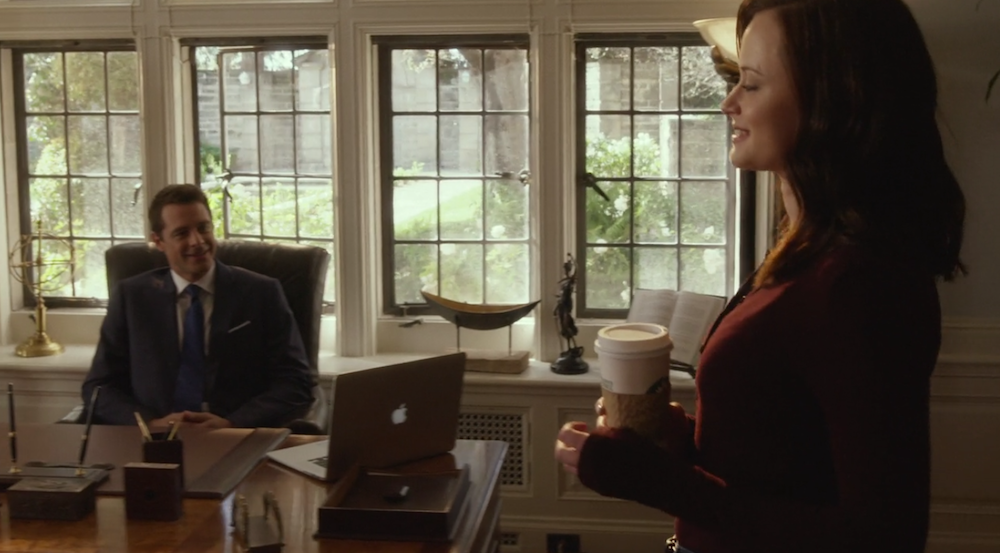 When we finally caught up with Christopher in the final installment of A Year in the Life, it became pretty clear that he's still trying to figure out how to be a good father, both to Rory and Gigi.
We find that Gigi is living in Paris with her mother, and it looks like history is repeating itself in terms of his parenting. The mood in the room between Rory and Christopher is a bit awkward and tense. But it's unclear at this point (though it becomes much clearer later!) what Rory is worried about.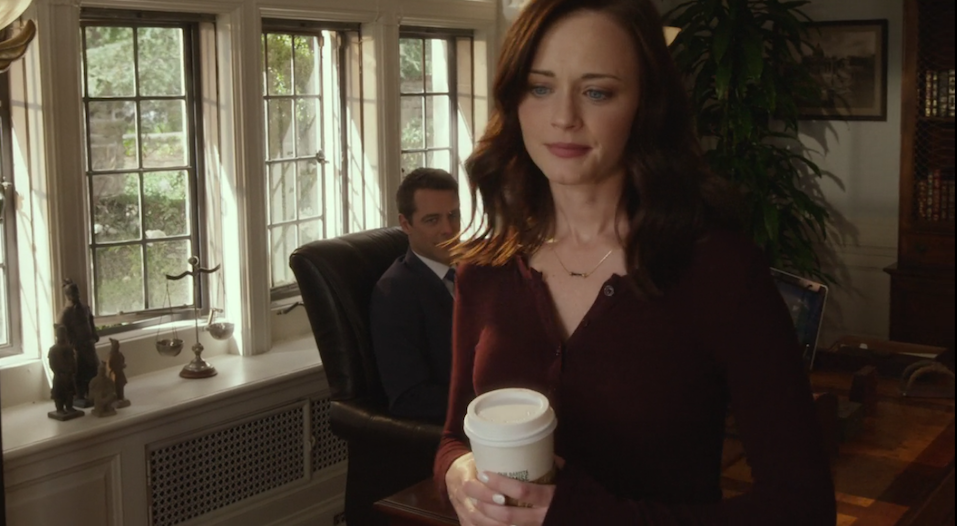 Rory lets Christopher in on the information that she's writing a book about her and Lorelai's life. Naturally, he's going to be a key player as well. 
She grills him on why he never tried to raise her. Christopher tries his best to explain that it's what Lorelai wanted, without making himself seem too much like a deadbeat.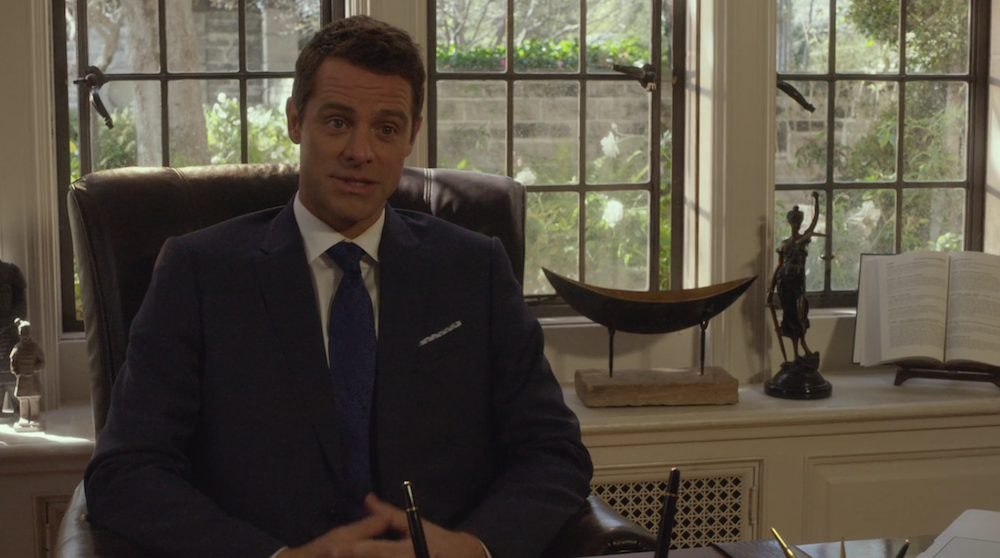 Rory seems unimpressed, though, and who can blame her.
She has a lifetime of experience with Christopher letting her down, so it makes sense that she can't fully wrap her head around why he didn't try harder.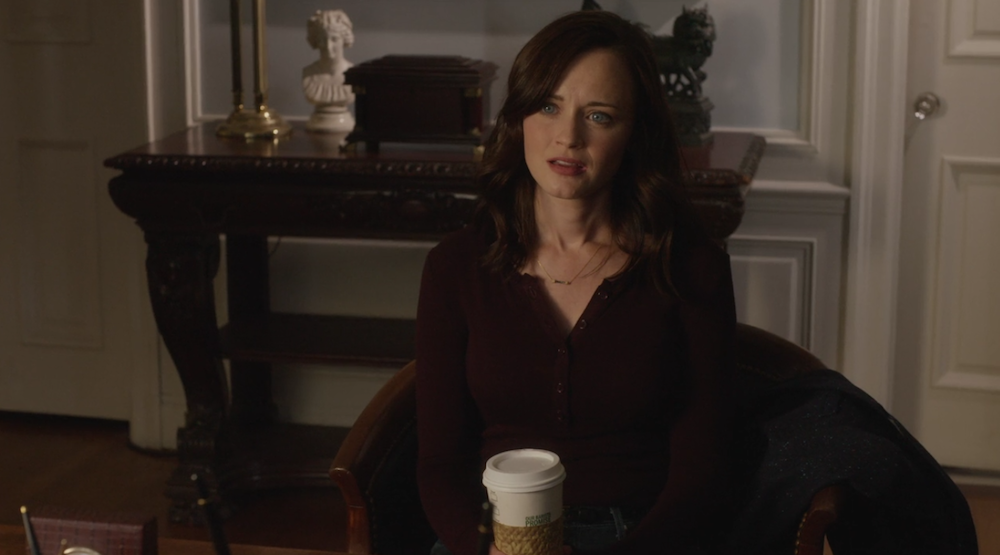 Rory also lets him in on the fact that Luke and Lorelai are finally getting married.
Christopher mercifully reassures her that he won't be showing up and crashing the wedding, in true Christopher-ruins-everything fashion. (Can you tell where I stand on Christopher?)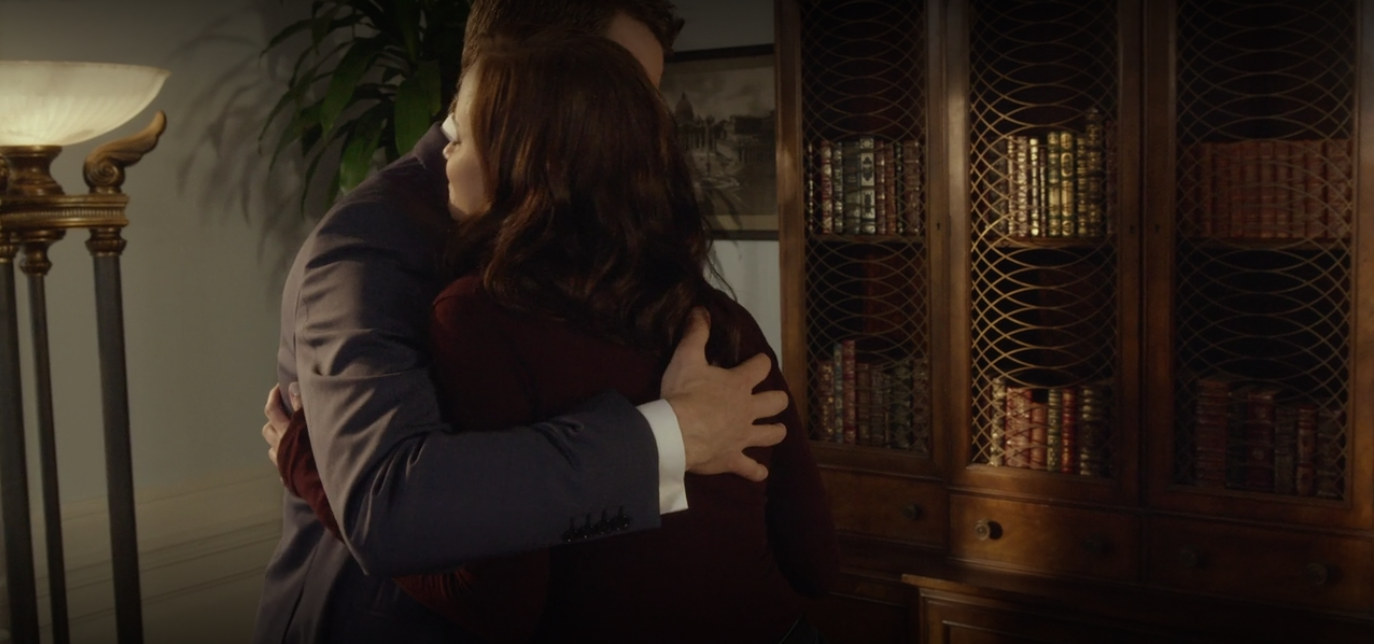 At least he's grown up enough to know that it's over between him and Lorelai, and he needs to let Lorelai find her happiness with Luke. FINALLY.
It's satisfying to see Rory isn't letting Christopher off the hook for the choices he's made in their relationship. But it's clear that she's still looking for clarity and peace. Christopher is clearly right where he is supposed to be in life, where he was always destined to be. That stability that he always fought will hopefully provide the basis for a lasting and healthy relationship with Rory, and we're hopeful that he will respect Lorelai's life choices and stay away from her!
Did the Christopher reunion go down how you thought it would? Or did it leave you wanting more? Were you slightly disappointed that he didn't clash with Lorelai at all? We are just glad he's finally matured enough to know when a chapter is closed!