Christopher Meloni says he's "open" to returning to "SVU"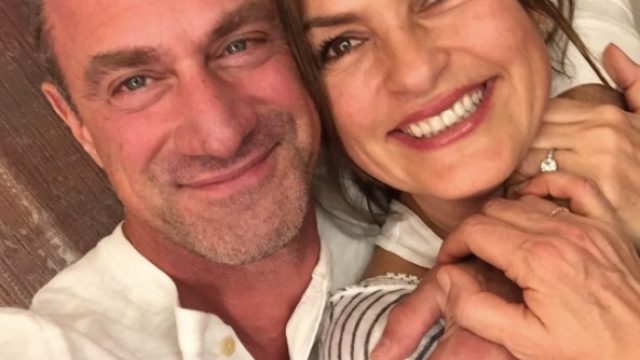 When an actor is a critical part of a great show for so long, it can be hard to let go. We certainly have trouble with it…BUT, in an exclusive interview with Entertainment Tonight, Chris Meloni said he'd be open to returning to SVU. And suddenly, everything feels right!
Meloni played Elliot Stabler for a whopping 12 seasons, and we'd be totally lying if we said we hadn't been hoping for the character's comeback — even if only for a few eps — since the moment he left.
"I have always said I would be open to it," Meloni shared with ET. "[The] circumstances have to be right, that is all."
Okay, okay…that's not A LOT of information to go on, but we'll take it as a positive sign!
"We will see [if I return for the series finale]," he added. "It has never been brought up to me, so that is the kind of question that's kind of out of my hands."
Meanwhile, in a 2016 interview with The Hollywood Reporter, the show's former showrunner Warren Leight confirmed that if season 17 had been the last season, they would have definitely tried to bring Meloni back for the finale. So we can confirm it's definitely on the creative's radars.
Even though we might have to wait a while for Meloni to actually make a return to Law and Order: SVU, we can still enjoy photos of him reuniting with costar Mariska Hargitay.
And if the withdrawal is really bad, he's had a slew of major credits since SVU, so take your pick of True Blood, Man of Steel, Wet Hot American Summer, or Diary of a Teenage Girl.
And whenever the SVU return happens, we'll be ready for it.