We have new evidence that Christopher is returning to "Gilmore Girls"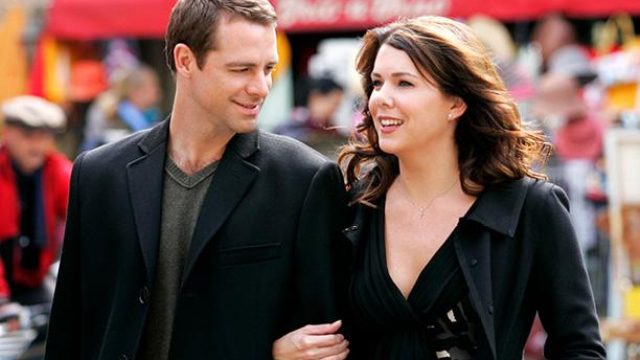 Rory might not be the only Gilmore with old flames back in town.
Over the past week, we've been focused on one thing, and one thing alone: news from the Gilmore Girls revival, brought to us by our best friend, Netflix. The show is coming back for four season-themed episodes — Spring, Summer, Fall, and Winter — and we've got a ton of announcements out of Stars Hallow as to who exactly is going to show up. Though his name hasn't been included in the revival yet, it looks like all signs point to the return of Christopher.
YES, CHRISTOPHER. As in, Rory's dad, and Lorelai's on-and-off-and-on-and-off again boyfriend/fiancé, and brief husband.
Right now, this is all speculation, since his involvement with the show has not been officially announced. But we've got two big clues. For starters, the actor behind Christopher, David Sutcliffe, has been tweeting out hints that he'll make an appearance.
Maybe it's just wishful thinking, because don't we ALL want to be in the Gilmore Girls revival? But then, spotted on the Warner Bros lot*, there are items labeled for "Christopher." These items also look like things that belong in Christopher's house, since they're all rich, deep wood colors, and quite fancy.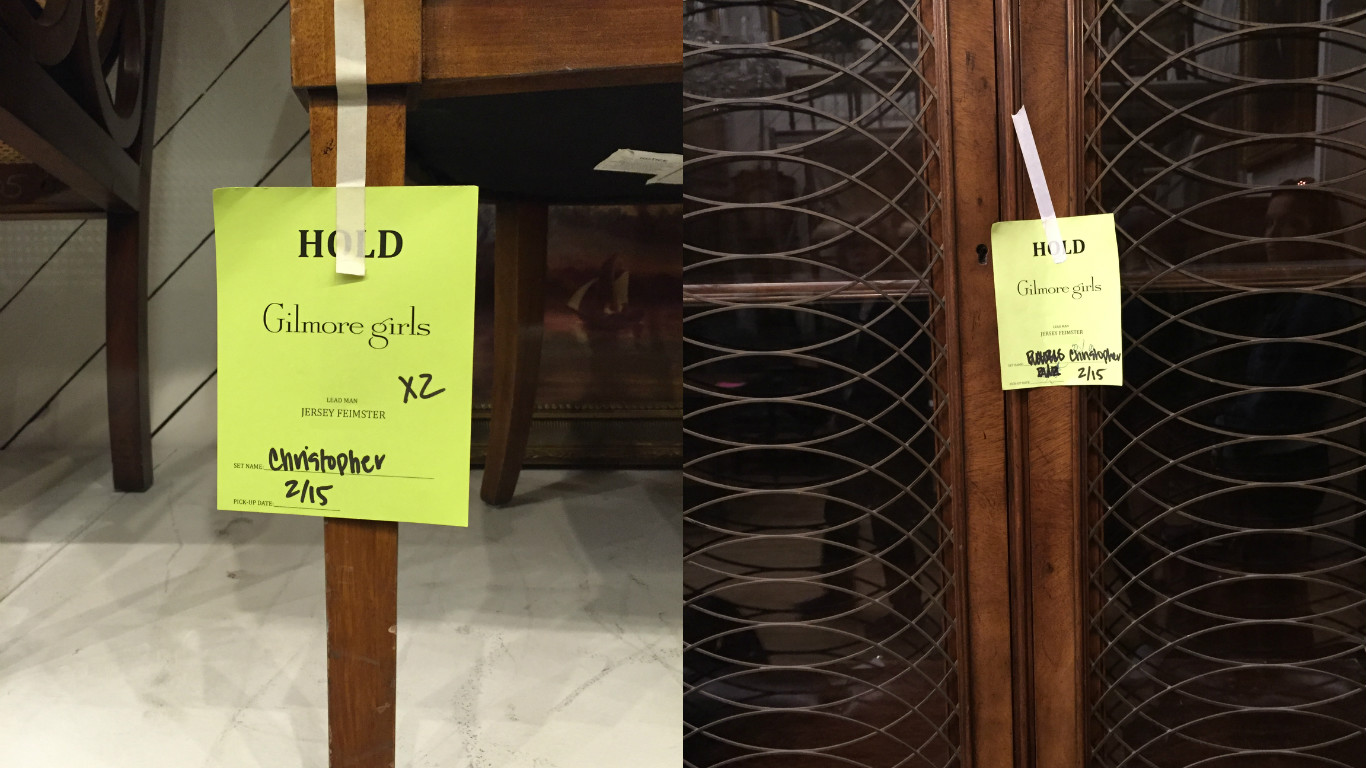 So now the bigger question: What does this mean?? Last we saw Christopher, he and Lorelai were on good terms (even though their relationship, and marriage, had just ended). His return could be nothing more than a cordial visit with his daughter, or maybe stopping by Emily's for Friday dinner (Emily always loved him). Or, his return could hint at the fact that Lorelai might not be living happily ever after with Luke — in our perfect dream Gilmore Girls world — because Christopher is back in the picture!!
So many questions, so few answers right now. Stay Tuned, GG friends.