This woman's Christmas tree is a creative tribute to all of the stars who passed away this year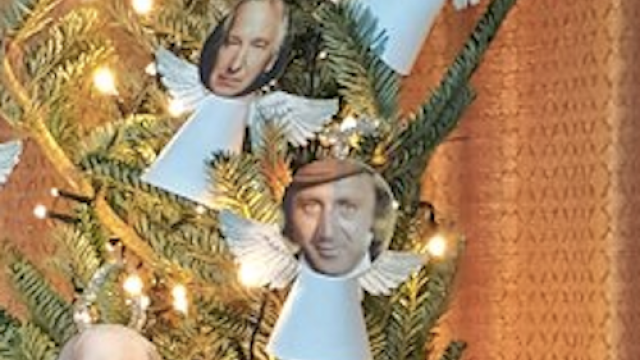 'Tis the season for Christmas decorations to fill up your social media! From extravagant Christmas trees to massive light shows that take up the entire house, there are so many ways to spread the holiday cheer. And one woman is using her Christmas tree to pay tribute to all of the stars that have passed away this year, on top of bringing the holiday spirit — and that's pretty amazing.
The creative woman, who resides in York, England, goes by the pseudonym of "Lydia," as reported by BuzzFeed.
This tree is special because it pays tribute to all of the iconic celebrities who have passed away in 2016 (and we lost so many), complete with homemade paper dolls -- resembling angels -- placed all over the Christmas tree.
The image of the tree has received over 4,000 likes after Lydia shared it on social media, and the rest of the world can take a look at the joy that one person is helping to bring for the holiday — while also memorializing those we lost in 2016.
This year's tree pays tribute to stars like David Bowie, Muhammad Ali, Alan Rickman, Harper Lee, Prince, Leonard Cohen, and Gene Wilder... just to name a few.
No matter where you are in the world, there's guaranteed to be someone on this tree that brings a tear to you eye. And to make things even better, Lydia has set up a donation page to raise money for a cancer organization, using her newfound internet fame to keep spreading the holiday cheer to those who need it most.