Netflix has noticed that some people are watching "A Christmas Prince" every day — and to them, we bow down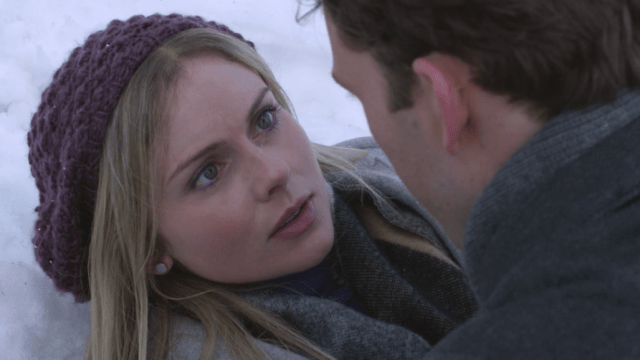 Listen, we're all about streaming services. Quick, easy, affordable ways to stream the massive amount of TV and trashy movies we want to watch instantly to whatever device is closest? We're living the dream, baby. But it's never occurred to us before what the folks who collect and see the data at Netflix must think of our viewing habits. And now, we can't stop thinking about it, because Netflix called out 53 subscribers who have watched their new Christmas movie A Christmas Prince every. single. day. for the past 18 days.
Like, we all have our media-related crosses to bear. Some of us binge watch the same shows over and over again on loop. Some of us start prestige shows only to get bored and quit halfway through (nobody needs to know, guys.) Some of us look forward to the onslaught of trashy holiday movies streaming services serve up every winter and make it our temporary life goal to see them all.
The tweet reads:
"To the 53 people who've watched A Christmas Prince every day for the past 18 days: Who hurt you?"
Obvs some people were immediately a little defensive of Netflix, even anonymously, sharing viewing data with the public, but turns out, Netflix is just lookin' out for us.
There's definitely something a little 1984 about this level of insight. But we appreciate that Netflix has our best interests at heart. And also, it's kind of hilarious, so we'll give it a pass.