Is this Netflix movie the next "Christmas Prince"?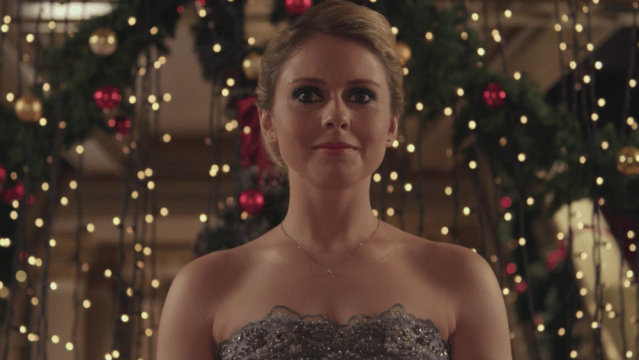 By now, many of us have seen Netflix's breakout holiday hit, A Christmas Prince. And if you haven't seen it, you've definitely heard of it.
After all, Netflix made a pretty public fuss about the 53 subscribers who watched A Christmas Prince once a day for 18 days in a row. (And then Netflix apologized for revealing the data, which is a legit concern, but we were just delighted by that vague-enough intel. Your mileage may vary.)
The Netflix original, starring Rose McIver (aka Liv from iZombie), has a pretty familiar holiday movie logline.
"Christmas comes early for an aspiring young journalist when she's sent abroad to get the scoop on a dashing prince who's poised to be king."
Familiar in a "yes we will watch this 400 times by the time Christmas actually rolls around" sort of way, 'cause if you're not a sucker for holiday rom-coms, we think you're lying to yourself.
Now, Netflix has released a trailer for another holiday movie starring another familiar face: It's called Christmas Inheritance.
The logline for this shiny new flick full of holiday cheer is, likewise, a pretty familiar set up. Female Scrooge meets Hallmark rom-com. Yes, please.
"To inherit her father's company, socialite Ellen must first visit his small hometown, where she learns the value of hard work and helping others."
Sounds like we might have to stop our daily binge of A Christmas Prince for this new contender…Or perhaps, just watch two Christmas movies every day forever. Priorities.
Check out the charming trailer below!
https://www.youtube.com/watch?v=K4STcvndzbE?feature=oembed
And yes, that is Clark from The 100; this is a movie where Wanheda, Commander of Death, falls in love and discovers the true meaning of Christmas in a winter wonderland-y inn. And no, we never thought we'd write that sentence, but we are 100% in for this!