This Christmas pic of Drew Barrymore's daughters in matching Christmas dresses is almost TOO cute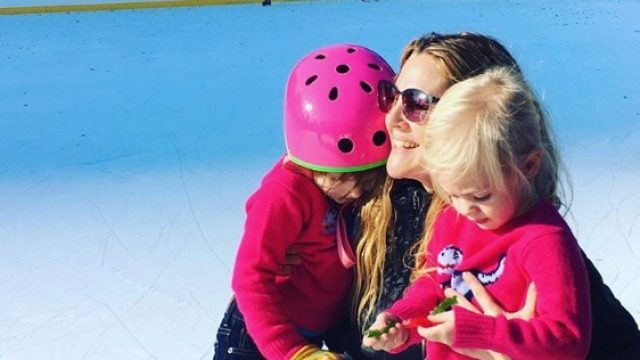 Tiny humans in festive clothes always make us smile. So, we couldn't help but let out a loud "awww" when we saw Drew Barrymore's Christmas plans come to life. The star is no stranger to sharing adorable photos of her kids; Barrymore and her daughter doing yoga is still a favorite of ours. She's also got her mom hat on 24/7, and Barrymore is all about sharing her practical parenting secrets. Today, though, it was all about early Christmas festivities.
Barrymore posted the photo of Frankie and Olive in matching red dresses. Fringed with white fluff on the hems, the dresses make the girls each look like a miniature Mrs. Claus. TBH, we can barely handle the cute.
The girls * look * like they're spying something exciting. Is it a gift from Santa? We don't know, but they're rapt with attention. Barrymore is definitely winning the holiday festivities. Instead of getting their usual exercise through yoga, she recently took the girls ice-skating, and it was just as cute as it sounds.
https://www.instagram.com/p/BNDXk8kjYNH
Also, each daughter got their own Christmas tree. Mm-hmm. That's #momgoals right there.
Barrymore told Women's Wear Daily that she was planning, "A massive Christmas, I've already gotten the girls two trees - I said, 'Let's do two short trees, instead of one tall tree,' and then they can each decorate their own tree, and express themselves.
That. Is. So. Cool. It's like an elementary school art project, but giant. We totally love it. Barrymore elaborated, "There's the Olive tree and the Frankie tree. That's what I did this Christmas for my little girls – and they're little trees, but I think it will be fun.''
We bet Frankie and Olive had the time of their lives decorating those trees. And, we're sure they're having a spectacular Christmas celebration. We'd be envious, but they're so cute that we can only wish Drew Barrymore & co. the happiest of holidays!