How this wellness entrepreneur overcame burnout and keeps sane at work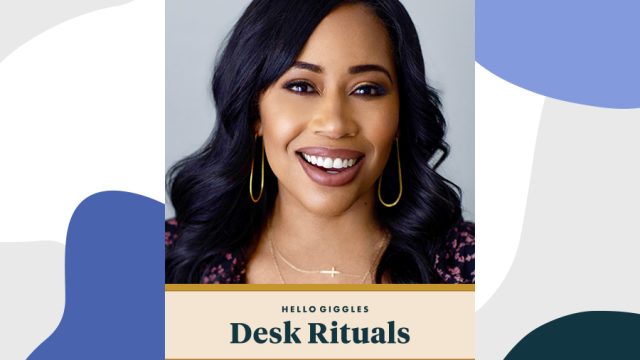 Without realizing it, our work schedules can affect our mental health, whether we're working 40+ hours a week to answering just one more email. In the Desk Rituals, we're connecting with working women from across all industries to see how they tackle their everyday workday stresses during their nine-to-five routines, so we can incorporate their tactics into our own work schedules. Because if there's one place we need to put our mental health first, it's when we're at our desks.
Christina M. Rice is a wellness queen. After experiencing complete burnout from running her own PR firm in New York City back in 2015, she decided to take her mental health into her own hands by getting a yoga teacher certification—but something didn't feel right. As a woman of color, Rice noticed that she felt out of place in an industry that was supposed to make her feel seen and heard. That's why in 2017, she launched OMNoire, a social wellness community for women of color, where like-minded women can connect with each other by going to events, retreats, and workshops.
Now as the founder of a wellness company and a certified yoga instructor, Rice has a work routine is as flow-y as her yoga classes—but just like the rest of us, she's still learning how to navigate her mental health and work schedule. How exactly is she doing this? Below, she gives us the rundown of the workday rituals that help her stay zen.
Read a daily devotional.
Typically, the first thing I do when I wake up in the morning is a brief 5-10 minute meditation—my sessions are sometimes longer if time allows. After getting dressed and before checking emails, I read my daily devotional and write in my gratitude journal. I try to write at least five to seven things I am grateful for each day. Then I'll light incense or a candle from one of my favorite brands Posh Candle Co. to bring in some fresh new energy for the day.
Exercise if you need a break from work.
I keep a bottle of water and crystals at my desk, and my Peloton Bike is about five feet away from my desk (intentionally!). Sometimes during the day, if I need a break from work or if I'm just feeling a bit blah, I'll take a quick ride on the bike to level-up my energy.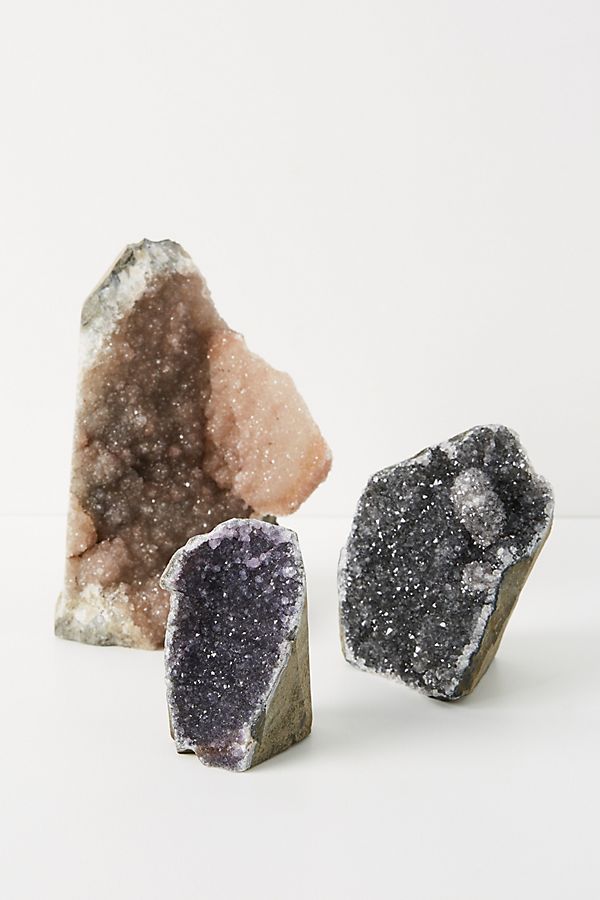 Meditate to deal with uncertainty at work.
I stay consistent with my meditation practice, and I'm so grateful to have it in my toolbox. When a stressful moment arises, I close my eyes, find stillness, and breathe through whatever I am feeling. Then, whether it's two, five, or ten minutes later, I find I'm able to come to a solution with a lot more ease.
Choose what your priorities are.
I don't believe there is such a thing as work-life balance. I believe it comes down to choosing what is a priority and what is not priority every day. And I give myself grace to make that choice day by day.
Decorate your office with peaceful trinkets and light-colored furniture.
I need tons of light in my office. It has big windows (I work from home) and is filled with light-colored furniture, such as a glass and gold desk with a cream rug underneath, a blush office chair, and a light tan bookshelf. One of my favorite Buddhas I brought back from Bali resides on the bookshelf, and several types of crystals are placed around my office.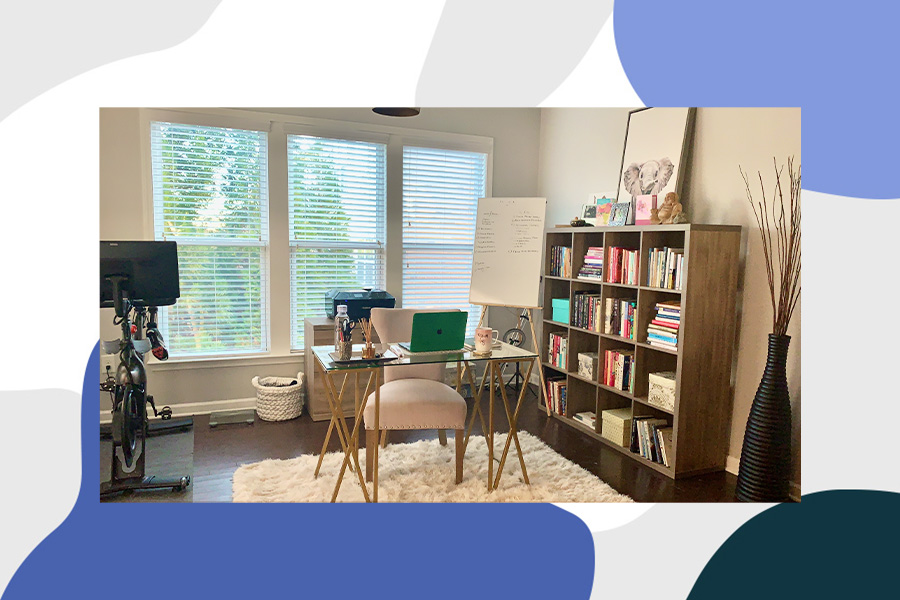 Delegate in order to do your best work.
I've been an entrepreneur for 16 years. I have learned (am still learning, honestly) to be better at delegating. My work is very personal to me, so it's difficult to hand over various tasks to my team. However, I will never forget when our brand designer said to me, "We have to move you from workhorse to CEO so that you can do what you do best and give your all to the community you have built."
Incorporate coping tools into both your wellness and your work routine.
I've learned that even people in the wellness space have trauma that they're still working through. Prior to getting my yoga certification, I thought yoga teachers had discovered the meaning of life. But now I know that you learn to put certain coping tools into practice (e.g. yoga, meditation, spirituality, etc) and use them to work through whatever you're being challenged with at the moment.
Be the change you want to see.
As a WOC in the wellness space, I've had to adapt to the idea that this space isn't (or rather wasn't a few years ago) inclusive for women who look like me. It's better today, but we still have more work to do.
Use your lunchtime to reconnect with yourself.
[At lunch] I'm definitely back on my Peloton Bike. However, if I didn't get a chance to journal or read in the morning, I will give myself a break to pour back into myself by doing so. Also, I try not to eat at my computer.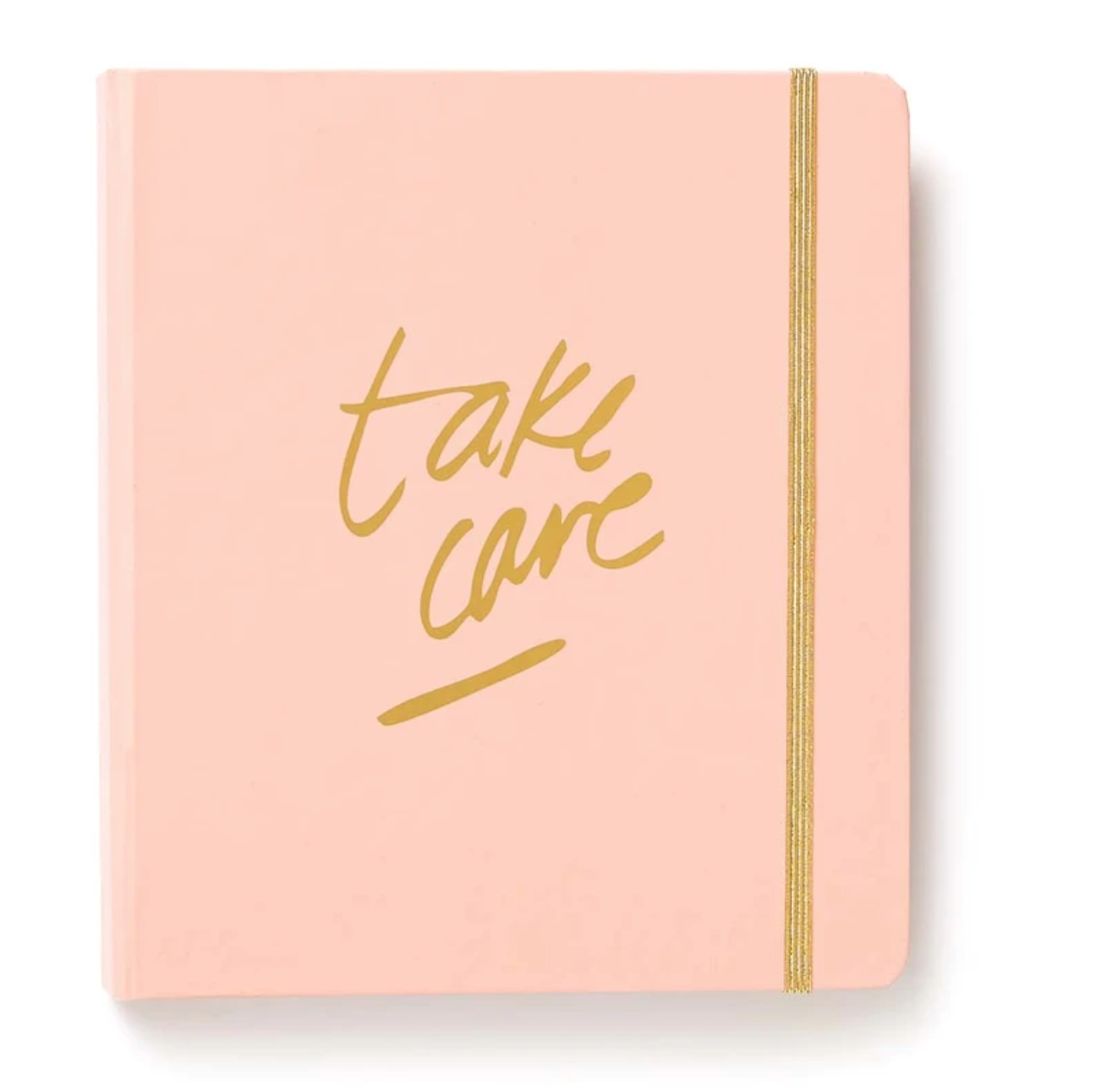 Give yourself grace and take personal time off.
I listen to my body and give myself grace (I say this a lot). I find that many founders feel guilty for taking personal time for themselves, as if they're supposed to live by this unrealistic barometer of what "success" looks like for everyone else. Being in the wellness space, I give a lot and I also ingest a lot of trauma and pain from our community. I am strong and built for this, but the only way I can continue to show up is if I recharge my battery as often as needed.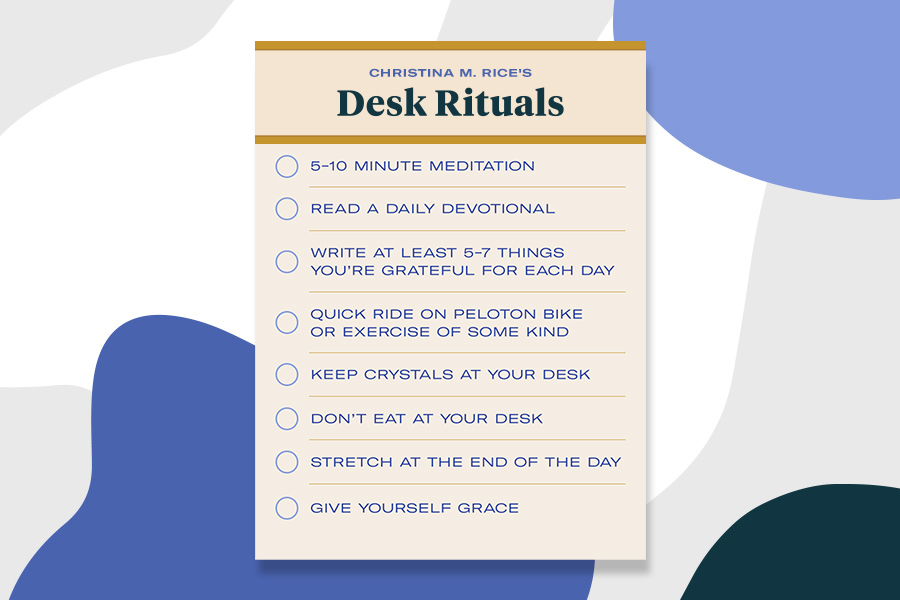 Find out what energizes you.
I know what works for me, what energizes me, what helps me to show up fully each and every day doing the work that I love. I also know what does not work for me. I am a very decisive person, and I know exactly who I am. It's cliché but the word "no" is a full sentence; that is one of my versions of self-care.
Find a way to leave the stress of work behind.
I stretch at the end of the day. A good yoga and/or meditation helps me release any heaviness from the day so that I can end my day with ease.