Christina Aguilera's montage of personal moments gives a behind-the-scenes look into her life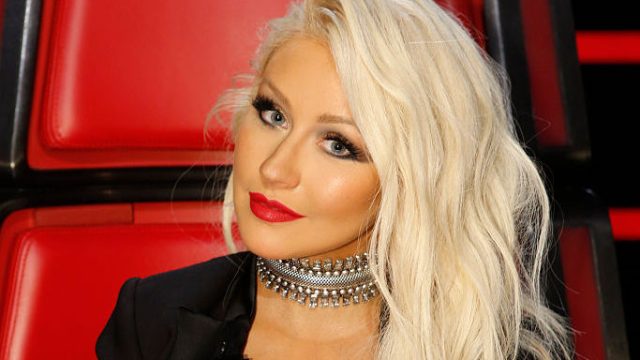 If you've been wondering where your favorite judge from The Voice has been, you're in luck. Christina Aguilera's montage of personal moments gives a behind-the-scenes look into her life. And finally explains where the hell she's been hiding all this time.
When Christina isn't busy turning her chair around for talented singers on television, she's at home with her kids and making music. The songstress revealed in an Instagram post that she's finishing up touches on a new music project. Talk about an overachiever!
Then again, what did you expect from the queen of the early '00s?
Oh where, oh where, can our favorite singer be?
While Christina disappeared from the public seemingly overnight, she's been busy behind-the-scenes. Need proof? Two days ago, she posted a video clip showing fans a second of her day starting from March 31st to April 30th. Aguilera's montage includes everything from family time, to clips of her hanging with Sia. (Fans are holding their breath for a possible musical collaboration between the two.)
https://www.instagram.com/p/BTpQtCBFQ9n
A lot of the personal moments shared by Christina in the video feature her 9-year-old son Max and 2-year-old daughter Summer. The "Dirrty" singer can be seen frolicking in the pool and playing dress-up with them. In addition, Aguilera can be seen inside the studio, presumably making hit after hit.
What kind of new music should we expect?
All things considered, any music Christina Aguilera releases will be good. Have you heard the pipes on this megastar?
https://www.youtube.com/watch?v=M70xlOrK0Nw?feature=oembed
But Christina isn't working on just one album. No. She's working on TWO!
"When I'm not doing The Voice, this particular time around, I'm working on multiple albums, she told ET in 2016. "One being a follow-up to my debut Spanish album, [and] a few solo projects with some incredible producers.
Seeing Aguilera's montage put a smile on her fans' faces. Christina is enjoying her personal time with her children and fiancé Matthew Rutler. While we may not see the paparazzi photos outside of her house, this more intimate look into her life is more than welcome.