Christina Aguilera graced the red carpet with fiance Matt Rutler for the first time in a long time
If it feels like we haven't seen Christina Aguilera in a while (not including, of course, on Halloween, when Kylie Jenner rocked some major #tbt Xtina vibes), there's good reason for that. The hardworking singer-songwriter-mother-of-two seldom comes out to red carpets unless it's for a great cause. Cue the 5th annual Baby2Baby gala, held at 3Labs in Culver City, California. The organization aims to provide "low-income children ages 0-12 years with diapers, clothing and all the basic necessities that every child deserves." Mommies of all kinds came out to honor this year's honoree Jennifer Garner (ever heard of her?), including the "Telepathy" singer slash ex-Voice judge and her handsome fiance Matthew Rutler. Aguilera kept it classy, polished …and dark.
Check out the superstar's monochromatic look below.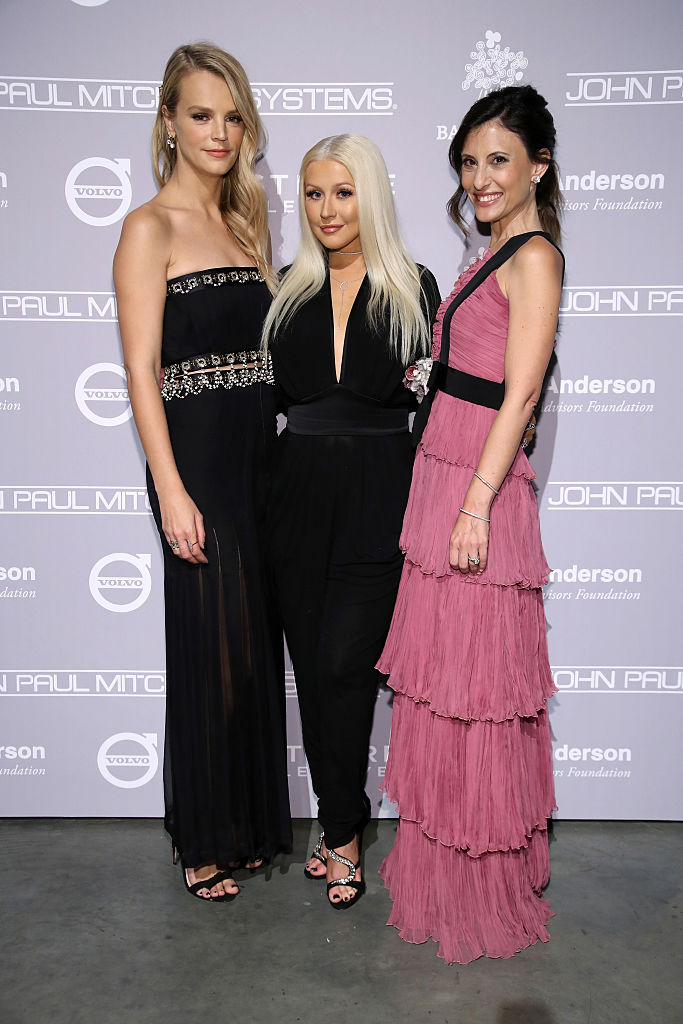 Aguilera rocked a slinky black jumpsuit, layering some delicate necklaces to add some subtle sparkle.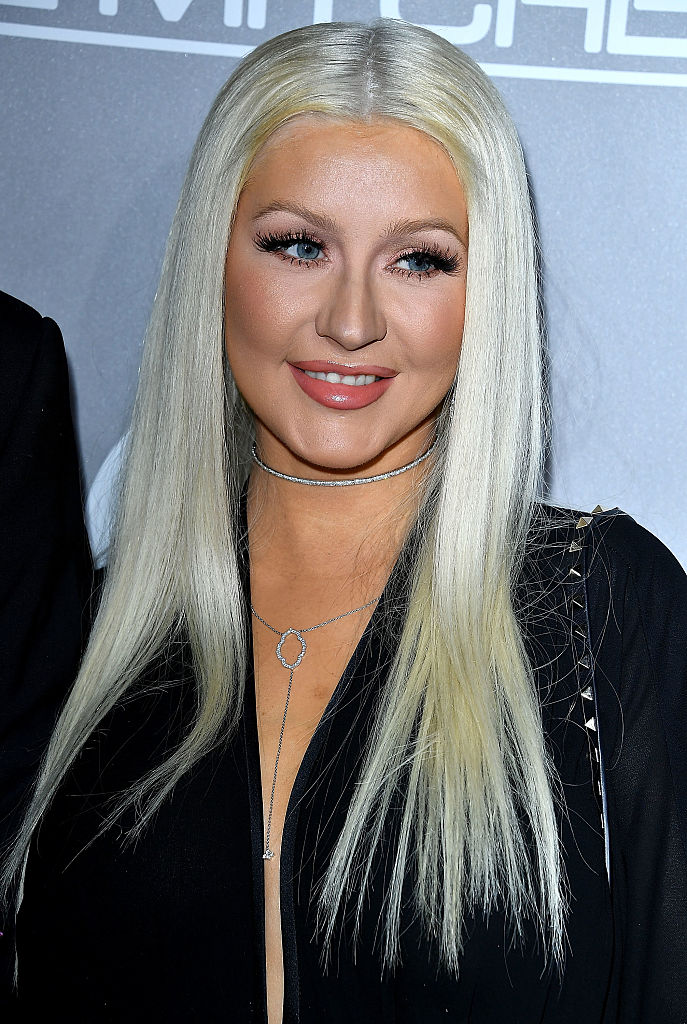 The singer clung to her fiance's arm as the two proved that they certainly clean-up well. Rutler paired a casual sneaker with his matching black suit. Christina kept it cool with a shoulder bag and strappy, detailed heels.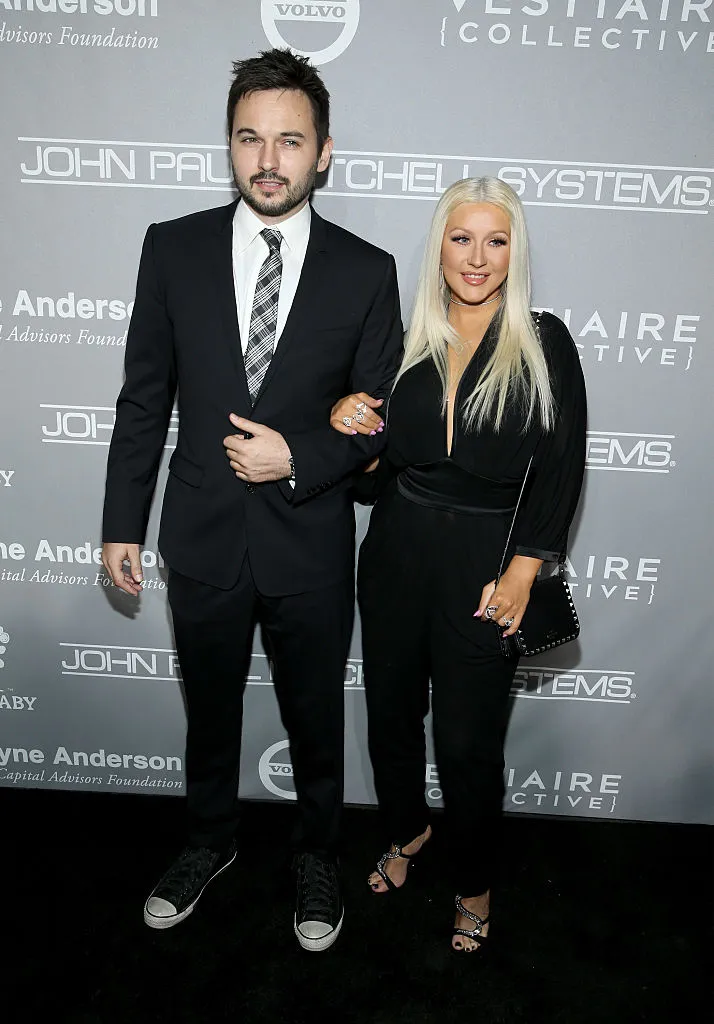 The jumpsuit featured a low neckline and textured, belted waist which cinched and made for an elegant yet easy ensemble.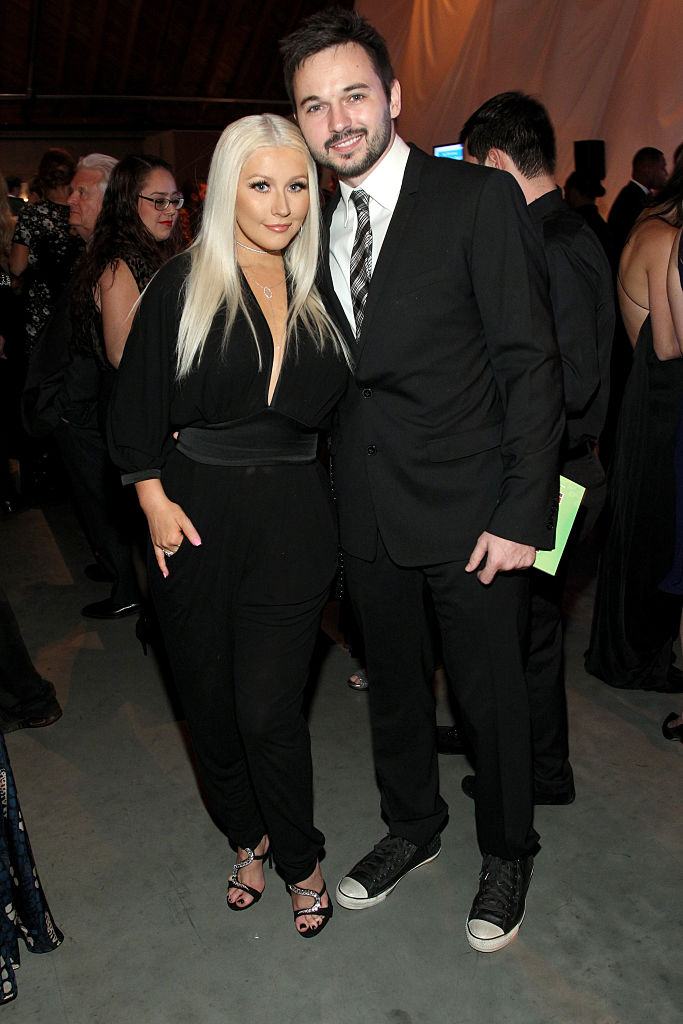 The mom-of-two paired a super shiny nude lip with her signature bold lashes and penciled brows. She stuck with a simple highlight that accentuated her blue eyes and platinum locks.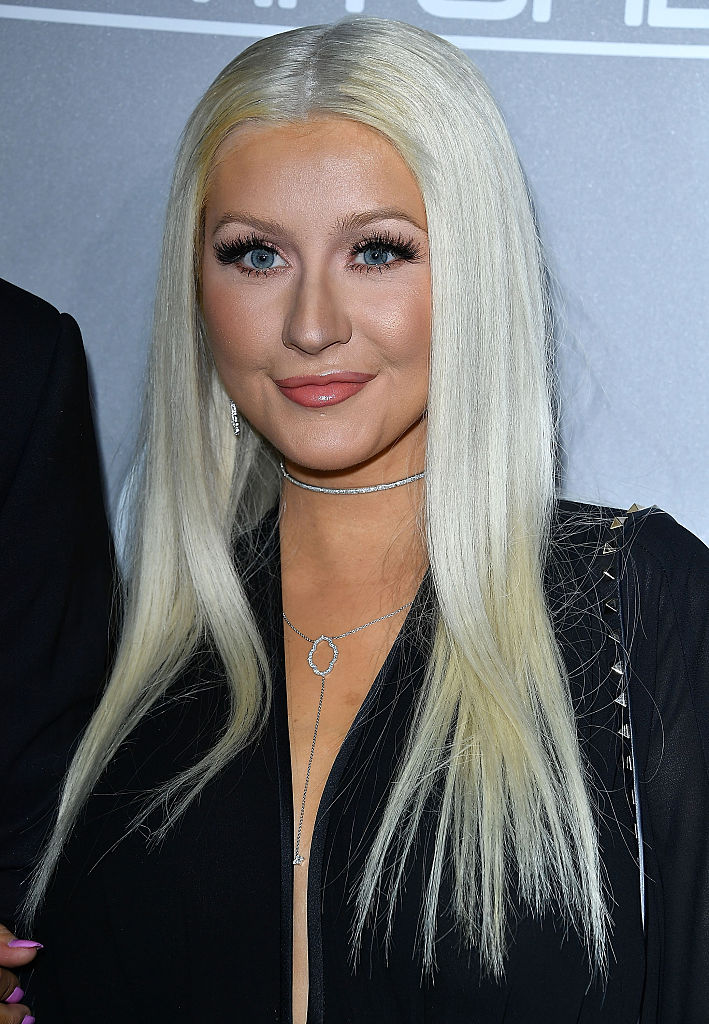 Christina doesn't need to make too many public appearances to remind us why she's been a style icon since her "Genie in a Bottle" days. She knows how to wow in everything from sleek, simple, all-black-everything to a fringy blue tank top and orange bungee pants. Oh, 1999; what a time for fashion. We think it's time to revisit.