Christina Aguilera explained why she's tired of "masks" in this bare-faced new video interview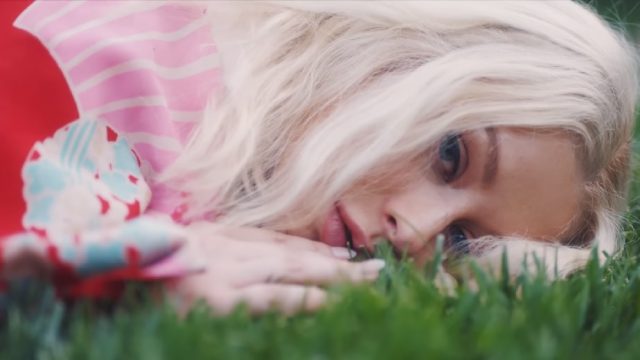 Christina Aguilera isn't afraid to put her best face forward — literally — in a new bare-faced video interview. In case you haven't heard, Aguilera is releasing new music for the first time in six years with an album entitled Liberation, coming out June 15th. Aguilera says the album was inspired by the little girl she used to be.
"The inspiration of the album, to me the purest of reasons, is to get back to that little girl who just wants to be inspired again by truth and by that sense of passion for music and singing and just feeling free and alive again," Aguilera says in the video, released  May 4th. "A big break through for me has been trying to let go of masks and perfectionism," she continues. "I think being a performer, I can put on a mask and put on a face and be a character. Being okay to strip back, and be vulnerable in a new way."
She also narrates a spoken-word poem, presumably a letter to herself:
"I'm sorry for covering your freckles. I'm sorry for hiding your scars. I'm sorry that I put you down. But I'm willing to let you be now. But I'm willing to let you free now," she says, before ending with "F*ck it, this is who I am and whoever's not on board can suck my d*ck."
https://www.youtube.com/watch?v=jQS_kpH9xfA?feature=oembed
This isn't the first time Aguilera has gone natural. She made her makeup-free debut on the cover of Paper magazine back in March and has since posted photos on Instagram with a noticeably minimal aesthetic.
That's not to say that Christina will never wear a full face of makeup again — she's just comfortable not doing so, and that's beautiful.
We love this girl now more than ever, and can't wait to hear her new music on June 15th.