Christina Aguilera is BACK! Listen to her new discotastic song here
Guys, this isn't a drill – Christina Aguilera is BACK with a brand new song and it's the disco #throwback that we never knew we wanted.
The track, titled "Telepathy," features disco legend Nile Rodgers, and is taken from the soundtrack to Netflix's upcoming Baz Luhrmann created series, The Get Down.
Starting on the streaming service this Friday with its first six episodes, The Get Down is an musical drama set in the Bronx, New York, and charters the birth of hip hop, disco, and punk in the '70s. The show stars the likes of Jaden Smith, Herizen Guardiola, Shameik Moore, Jimmy Smits, and Giancarlo Esposito.
https://www.youtube.com/watch?v=usv442G6H8A?feature=oembed
This being a Baz Luhrmann production, the sound track was bound to be excellent, and it's certainly delivered. The OST features the likes of Zayn Malik, Janelle Monae, Jaden Smith, Miguel, and of course Christina Aguilera. 
Christina's song is a disco delight, and is the first taste of new music from the diva we've had since her emotional tribute song to the victims of the tragedy in Orlando.
The track was written with Xtina's longterm collaborator and friend, pop behemoth Sia, and is a totally vintage inspired bop.
Speaking about the track, The Get Down's supervising producer, Nelson George, said, "Its underlying beats are a reference to the 1970s vogueing anthems popular at vogue-club balls like the House of LaBeija." 
We can totally see us voguing to this!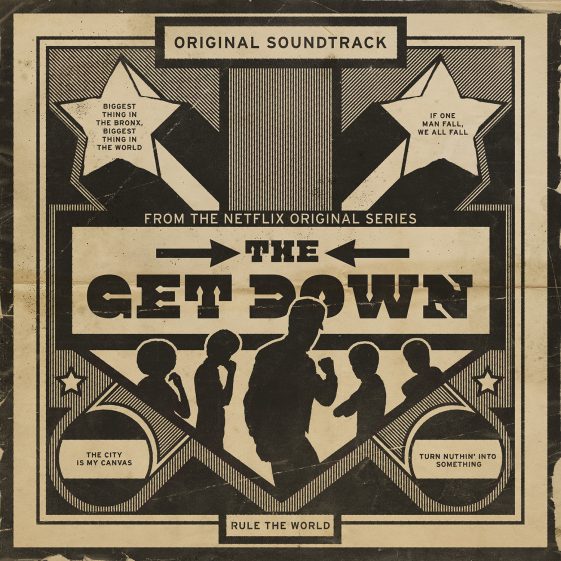 Baz Luhrmann, who's previous credits include the iconic Moulin Rouge and Romeo & Juliet, said that the sound track was "an introduction to the many musical genres and styles that can be heard in The Get Down."
"While our production is a musical that embodies many classic hits," he said, "we also use contemporary sounds and techniques connecting the dots between then and now. 
"My great privilege is to have associated with such a diverse musical community."
The soundtrack to The Get Down will be released August 12 exclusively on AppleMusic, the same day the show premieres on Netflix.
You can listen to a snippet of Christina's brand new track, "Telepathy," below and the full thing on Apple Music.