Christina Aguilera is back to blonde and we're loving her new look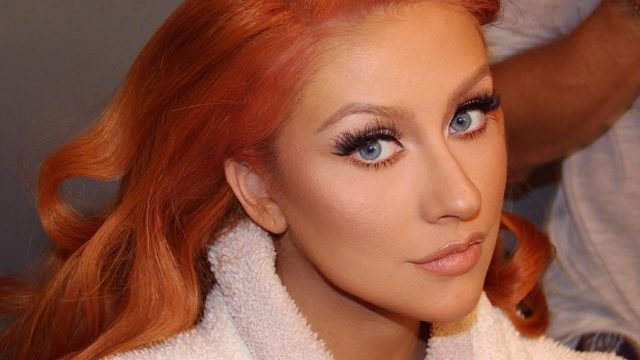 Pop singer Christina Aguilera is not afraid to experiment with her hair. She's been brunette, lavender, and most recently, red. But in her most recent Instagram, she admits:
"Blondes really do have more fun."
https://www.instagram.com/p/BKuSVwaj9qc
She looks great, as always! According to People, Christina's "retro bombshell" look was made possible thanks to the glamorous finger waves by Christina's go-to hair stylist Chris Appleton and a Pat McGrath-inspired red lip courtesy of celeb-loved makeup artist Etienne Ortega. She looks fantastic.
Until recently, Christina was sporting red locks that would make the little mermaid Ariel sing with envy and earned her comparisons to Jessica Rabbit:
https://www.instagram.com/p/BHBAm4Qjglx
https://www.instagram.com/p/BGV9d3-Bsfh
And, of course, we can't help but remember fondly Christina's lavender-hair days, which she acquired thanks to the help of Shah Karegar at Salon Benjamin:
https://www.instagram.com/p/BFSCJ2VBsVT
But, really, Christina looks fabulous no matter what hair color she is sporting. So if she's happiest as a blonde, go for it, Christina! And she sure looks happy. (Not to mention, gorgeous.) We can't wait to see what look she wears next.