Christie Brinkley's daughter Sailor shares a powerful body image message after the Victoria's Secret Fashion Show that all girls should read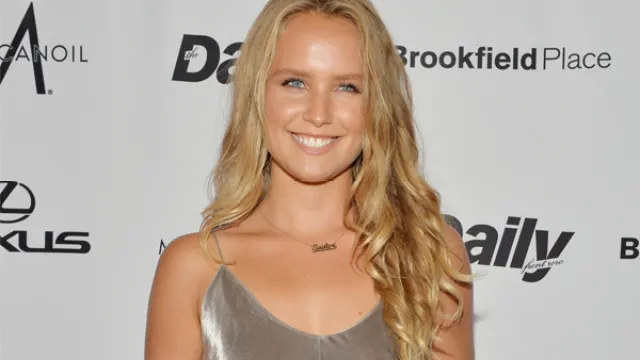 Christie Brinkley's daughter, Sailor Brinkley Cook has a powerful body message for girls everywhere after watching the 2016 Victoria's Secret Fashion Show, and you should really hear this.
On Monday, the Victoria's Secret Fashion Show aired on CBS, after filming in Paris last week and while a model herself, Brinkley Cook doesn't want any girl to feel like they need to look like a model, especially the seemingly perfect ones they see walking down that lingerie runway.
"These girls are such beautiful boss hard working strong determined women...But to all the young girls watching tonight...don't forget that if your body doesn't look like theirs it is totally OK," Brinkley Cook began her powerful body image message on Instagram.
"No body type is superior to another. Every body is different and each and every one of those body's are beautiful and strong and important and worthy of great things," she continued.
"Don't freak out if your stomach doesn't look like theirs. Don't hate yourself for your thighs. Embrace your body type, work hard, set goals, be healthy and constantly remind yourself that you are good enough!"
"VS is a celebration of women and awesome beauty. And comparison to anyone is never healthy! Don't turn this fashion show into something negative. ❤️," she added.
https://www.instagram.com/p/BNR–w0hBZR
While the 18-year-old model was all about being yourself and loving your own unique body — thighs and all — she had only great things to say about the show and the Angels who walk in it.
"Congrats to the VS angels on tonights show! I've seen how dedicated these girls are and you all really do kick ass on and off the runway. 💪🏽💕," Brinkley Cook wrote. "So much respect for you guys and everyone at VS!"
Wow, this is a model we can get behind. Way to go Sailor, we totally agree with you and your body positive outlook on life and the modeling world.