Christian Siriano and Brad Walsh have separated after 11 years together, and we're sending them so much love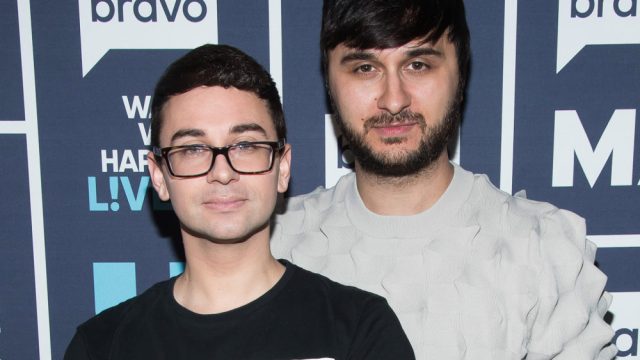 Our hearts are breaking. Christian Siriano — the man who turned Cardi B into IRL Cinderella, who dressed Leslie Jones when other designers would not, and who filled a New York Fashion Week show with curvy models — has just announced that he and his musician and artist husband Brad Walsh have split. Siriano and Walsh tied the knot in January 2016 after nine years together, and Walsh broke the sad news via his Instagram Story on Monday, June 25th, 2018.
"Bit more than a month ago my husband and I separated. I was contacted by a writer for a website who somehow found out, so rather than let them break it, I'm telling you myself. It's nobody's business and I don't want to discuss, but that's what up," Walsh wrote.
Siriano has yet to speak publicly on the matter, but his rep told Page Six, "They were together for 11 years, love each other very much and request privacy at this time."
The couple was the epitome of creative power duo: a designer and an artist. Their life together was not just a romantic one, but a creative collaboration. The couple opened their storefront, The Curated NYC, just two months ago so you could shop Siriano's designs and Walsh's art in the same space.
Last year, Ciriano and Walsh collaborated on a graphic tee that said, "People are People," with all proceeds from the sale filtering to the ACLU.
Even their 2016 wedding felt like a personal art show. Siriano dressed his husband for the occasion, the wedding was at their Connecticut home, and the bridesmaids all wore Siriano bridal collection gowns.
Sending love to Walsh and Siriano as they process this new chapter in their lives.