Christian Louboutin's new "unicorn skin" boots are mesmerizing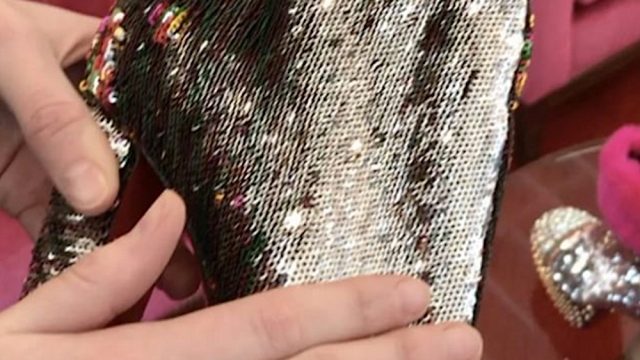 Leave it to Christian Louboutin to create a pair of boots made from unicorn skin.
Well, sequins, really. That's just the name given to the material by Los Angeles fashion stylist Samantha McMillen. She posted a Boomerang of a pair of the magical things, and they are absolutely mesmerizing.
Fancy unicorns will be dying to adorn their hooves with these fall/winter 2017 Louboutin boots. In the Instagram post, Samantha brushes the monochrome metallic sequins in the opposite direction, revealing a hidden delight! Carnival-colored sequins in hot pink, red, emerald, and gold lie just beneath the surface. These heeled booties are truly rare and precious.
We could watch this forever.
https://www.instagram.com/p/BTSFdxYhNRR
Though the fashion house has branched out successfully into the world of beauty, they're still a major force in the footwear world. The brand is name-checked by rappers, and worn by celebs from Kristen Stewart to the legendary Jennifer Lopez. They're cranking out all manners of creative kicks for all seasons, though the classic nude and black pumps with the iconic red bottoms are still a favorite.
It certainly isn't the French brand's first unicorn rodeo. (Wait, unicorn rodeo? How can we get tickets to that?!) Louboutin's beauty line incorporates spiked and pointed packaging that evokes the horns of the mystical beasts. Earlier this year they released a limited-edition collection of three prismatic nail lacquers that were so very unicorny.
The unicorn nail polish from the limited-edition Loubichrome collection.
https://www.instagram.com/p/BRyh_3flxDA
Allure asked Louboutin for a price quote or style name but company reps remained tight-lipped. Apparently, the booties will be available mid-May, and we're sure they'll be spendy as heck. (Insert the flying stack of money emoji.)