Beauty Guru Christen Dominique on Finding Confidence and Incorporating Her Mexican-Guyanese Heritage Into Her Makeup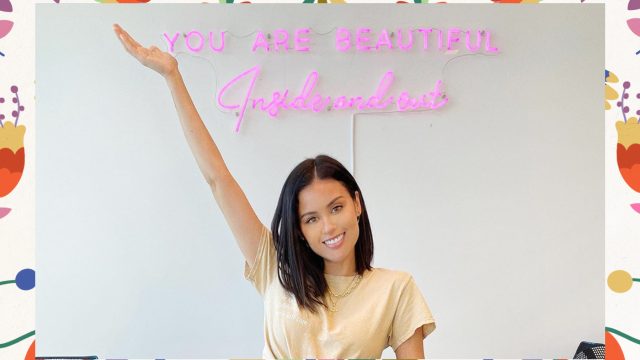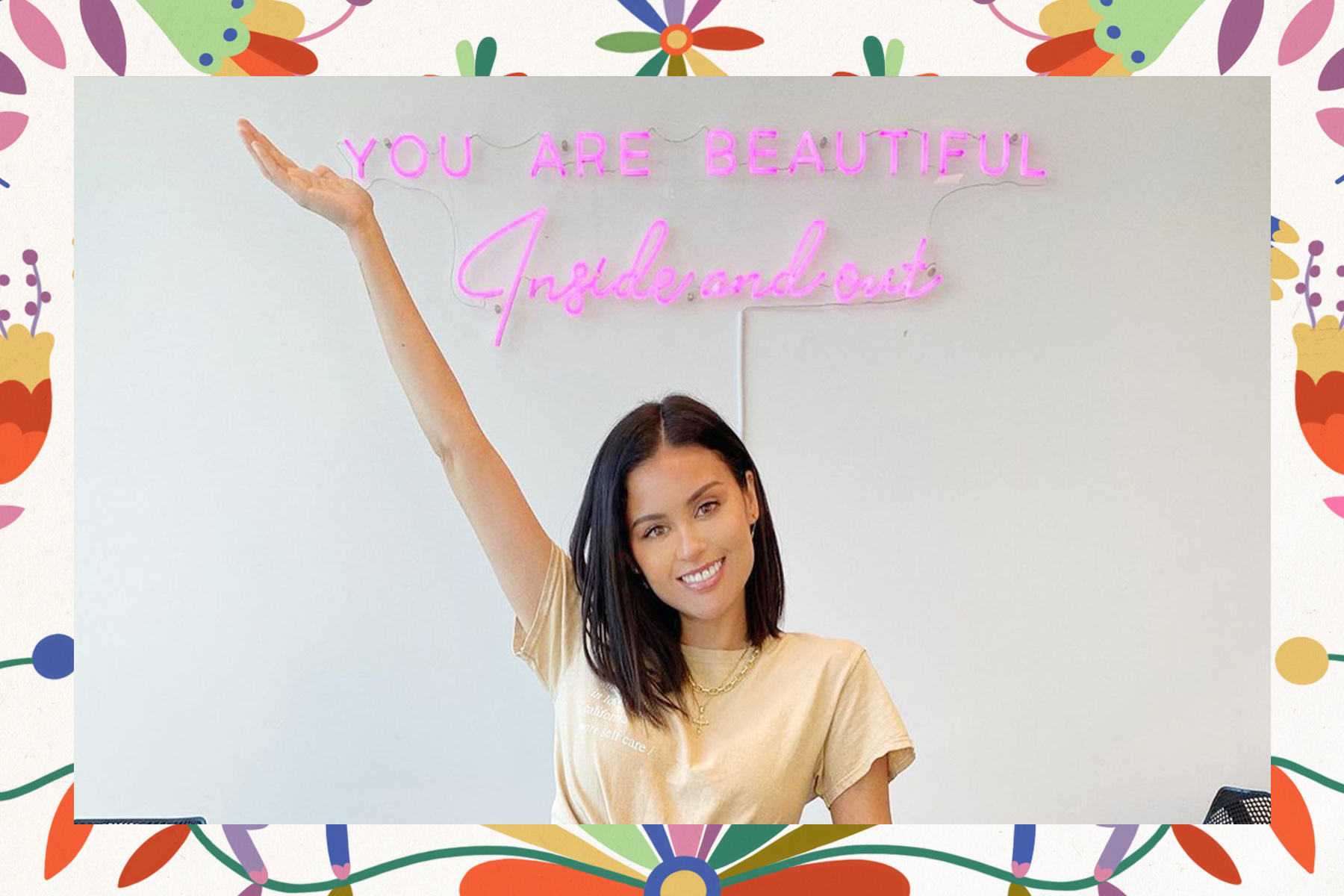 In 2009, Barack Obama became president, "Boom Boom Pow" by the Black Eyed Peas was the #1 song in America, Glee aired its first episode, and Christen Dominique uploaded her first YouTube tutorial. It's only been a little over a decade since all these events and cultural moments took place, but we can all agree that a lot has happened since then. In Dominique's case, the last 11 years have changed her life in ways she couldn't have predicted, turning her from an insurance rep living in Austin into a makeup mogul and influencer killing it in L.A. 
Now, the 33-year-old has over one million Instagram followers, over four million YouTube subscribers, and a successful cosmetics company, Dominique Cosmetics. It all started back in Texas, when she was forced to quit her side hustle as a makeup artist due to the time commitment. "I had to let it go. I was going to school full-time and working full-time, I'm a mom, I'm married—it was getting to be too much," Dominique tells HelloGiggles in a Zoom interview. Her clients, upset they couldn't see her anymore in person, encouraged her to start putting tutorials on Youtube so they could still learn from her. She did, but although she fell in love with creating content, she didn't realize it could turn into an actual career.
"I didn't know you got paid for anything [like that]," she recalls. After all, back in 2009, there were only about three billion beauty-related YouTube video views, compared to 169 billion in 2018. But Dominique steadily built up her audience, posting beauty how-tos and lifestyle and fashion try-on videos on her channel. By 2014, she had about 45,000 followers on Instagram, where she frequently promoted her Youtube videos and soon she was "asked to move to L.A. and do it full-time," she says.
Three years later, she started planning the next big step in her career—Dominique Cosmetics. Her namesake cruelty-free makeup brand launched in 2018, and is now sold in retailers such as Sephora, Nordstrom, and Ulta. For Dominique, it's more than just a cosmetics company. It's also about boosting her consumers' confidence, an area she's struggled with herself.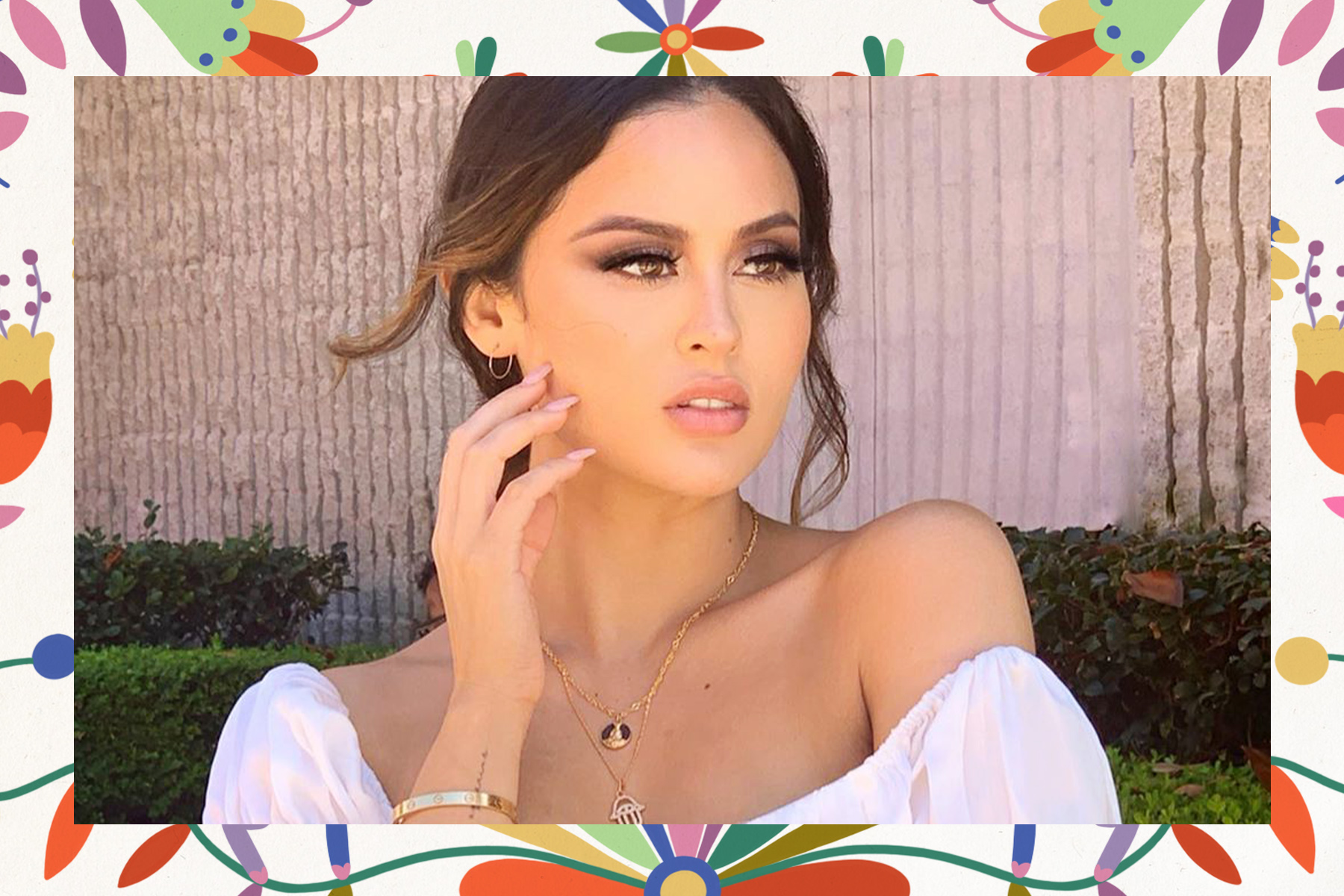 "When I was younger, I was teased for my dark undereye circles often and became insecure about them," she explains. When she decided one day to use her mom's yellow corrector, the resulting look—not to mention the self-assurance it gave her—made her discover, "the transformative power of makeup," she adds. Now as an adult she wants her customers to feel they, "don't necessarily need [makeup] to be beautiful because they're beautiful within."
All of Dominique Cosmetics' products have motivational words on the packaging like, "Know your worth. Then add lipstick." She aims for her users to make a deeper connection to her the more they unpack, both in regards to her views on confidence and her Mexican-Guyanese culture. For example, her Latte eyeshadow palette (the first product she launched) was inspired by family memories shared over coffee. "When I think of coffee I think of my grandma and my mom. My grandma loved her cafecito," Dominique explains. "My grandmother was very Latina in the way she spoke, her energy, and everything." The Latte palette was so successful that Dominique Cosmetics launched a second iteration of it earlier this year, adding Spanish names like Cafecito and Cafe Con Leche to make it even more personal. 
Dominique's heritage isn't just weaved into her company; it's a big part of the way she uses her platform. As a Latina, she says she strives to inspire others to embrace their Hispanic roots. "We're such a proud culture and we have a lot of flavor—I love that about us," she says. "We're out here and we can do these big things, no matter who you are or what ethnicity you are."
Although there have always been numerous Latinx beauty influencers with large audiences, including two of the top 10 beauty vloggers of 2020 (Yuya and Musas), many mainstream media companies didn't start to cover Latinx-owned beauty brands until recently. Dominique's success is meaningful, and it's due largely to her authentic personality and how she connects with her consumers. Watch any of her tutorials and you'll notice how she ends each video by encouraging her viewers to find the beauty within themselves. Eventually, she says, she aims to eventually have her products in everyone's homes—not just to see her business grow, but to help people to feel good about themselves through her brand's motivational messaging and high-quality cosmetics.