Chrissy Teigen's thigh-high boots and over-sized sweater dress is what autumn dreams are made of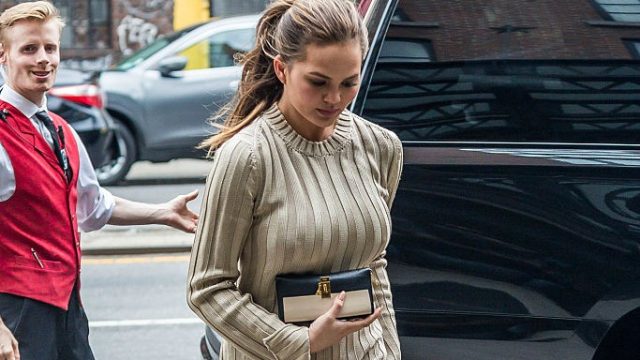 It's safe to say that Chrissy Teigen is a goddess among us mere mortals — between her *amazing* sense of humor, the fact that she is a *queen* in the kitchen, and her insanely great style, did anyone really expect anything less than perfection with her?
The 30-year old mother of one recently stepped out in what we're calling the PERFECT fall outfit out in New York City (where it, you know, actually is starting to feel like fall, unlike LA), and we NEED to recreate this look ASAP!
First of all, let's talk about the different shades of nudes and different textures going on with this look. Her suede, thigh-high boots and chunky sweater look so rich and luxurious! Perfect for fall!
A low maintenance high-pony, nude nails, and a black leather clutch are perfect accessories!
OMG! We almost looked past the bell-sleeve detail! How chic!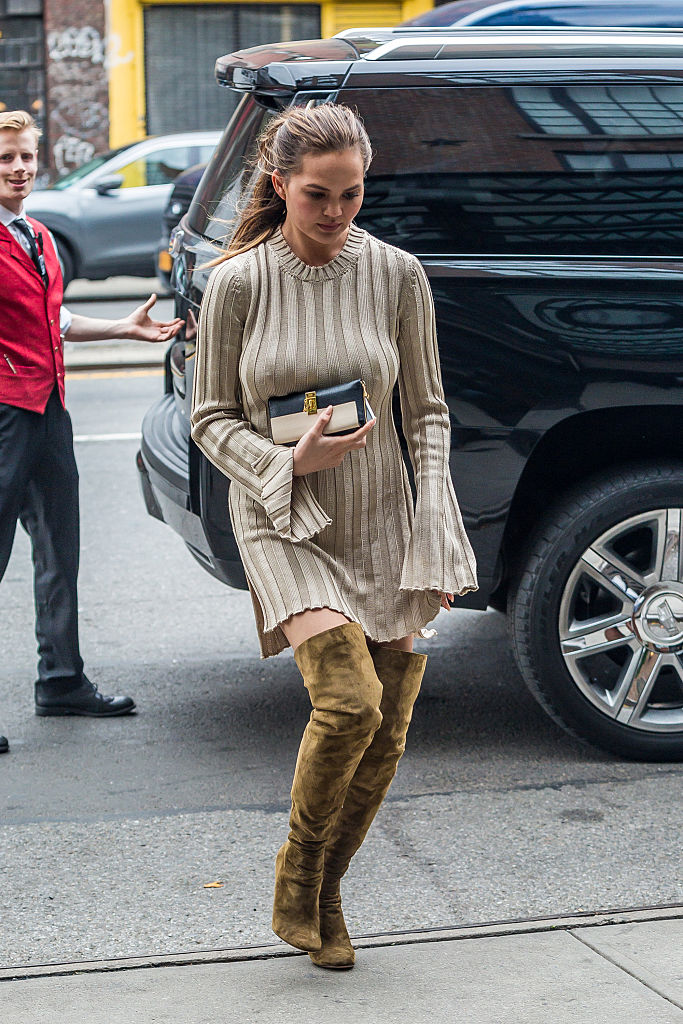 We seriously LOVE this look. Now only if we could get some type of fall weather out in LA so we can look this cozy and chic!