Chrissy Teigen's Snapchat of her stretch marks proves once again that she *loves* her body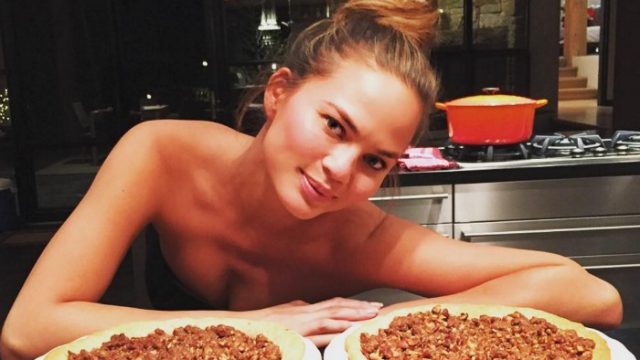 Nothing gets our feminist heart warm and fuzzy quite like a rad gal who knows how to live a body positive lifestyle, and Chrissy Teigen just proved once again that she's body positive AF. In a world where women's bodies are still totally policed from women who breastfeed in public being shamed to women struggling to love their bodies, it's *so* major to have role models like Teigen who love, love, love their bodies. And who encourage others to be the same.
Remember that time she gave her "stretchies" a shoutout?
"Bruises from bumping kitchen drawer handles for a week," Teigen wrote. "Stretchies say hi!"
Well, she's back at it again with a lovely tribute to her stretch marks.
Our fave supermodel posted a Snapchat about her love for her body.
"Lol my thighs have tributaries," she wrote on the Snap.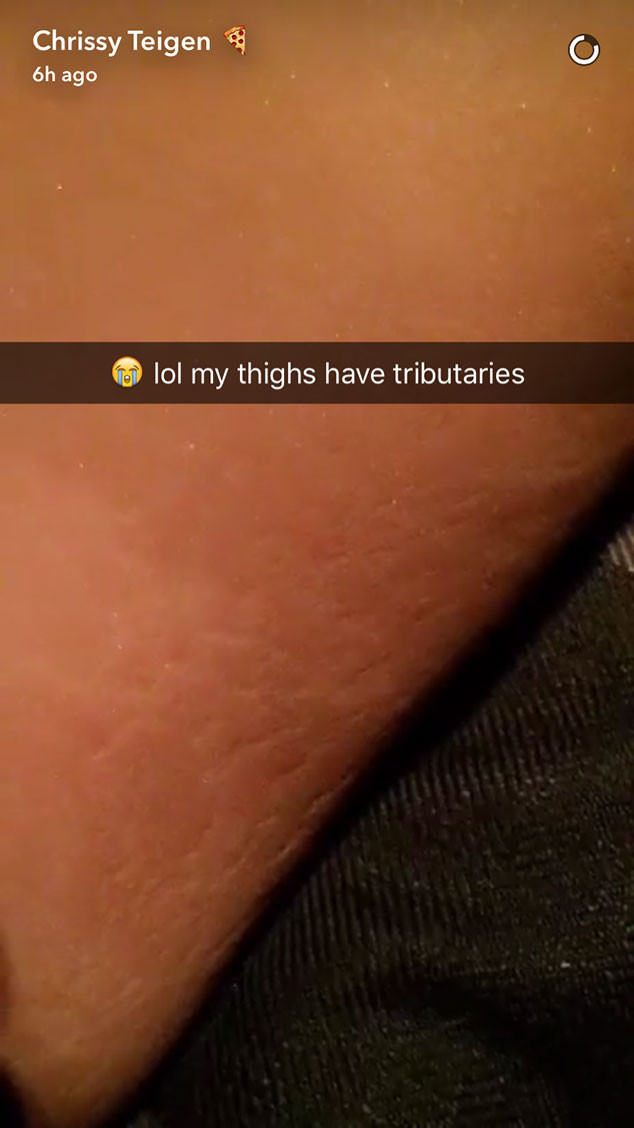 Her comment *totally* encouraged us to do something we probably NEVER would have done otherwise: reach down and show our own tributaries some love. We are SUCH major fans of Teigen and all the ~snarky goodness~ and warm support she brings to the world.
We love you, Chrissy!
Here's too more of us being less ashamed of our bodies, and more of us just being good ol' cool with the natural lumps, bumps, dips, and indents that make our bodies and our skin unique.