Chrissy Teigen's hilarious baby bump selfie is relatable for anyone who's ever kept a pregnancy secret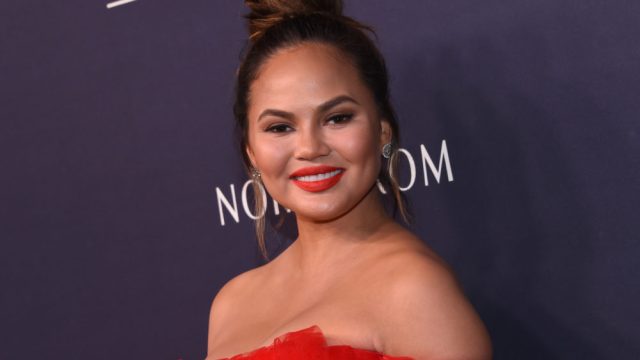 Model and social media aficionado Chrissy Teigen is pregnant with her second child. That means we're about to be gifted with some very high-quality internet content. After all, Teigen is a pro at using Instagram and Snapchat to share relatable moments her fabulous life.
Her most recent relatable moment of pregnancy thus far? The unveiling of her baby bump on Snapchat. Teigen posted the pic of her budding child on Tuesday. The photo also included a funny caption, as per usual. Though she only recently started telling her friends and family, it turns out the bump was, uh, pretty apparent to everyone around her.
It helps that the people who know her best were probably already on the alert. Back in January, she told Entertainment Tonight that a little boy would be next "for sure." And in October, InStyle published an interview where she talked about how she and husband John Legend were planning for a second child via in vitro fertilization. It was only a matter of time.
In addition to Snapchat, she and daughter Luna announced the pregnancy on Tuesday with an adorable video. In it, Teigen asks one-and-a-half-year-old Luna what's in her stomach. Luna cutely responds, "Baby." It is social media GOLD. Luna is learning from the best.
The Snapchat caption is typical candid Chrissy — and recounts a moment that anyone who has kept their pregnancy under wraps can probably relate to.
"Very excited not to have to hide this anymore," she wrote. "Everyone I told first was like, 'Uh yeah, we knew thanks.'"
Teigen also celebrated her second pregnancy with a new hairstyle: super cute, wispy front bangs, courtesy of her friend and stylist Jen Atkin. At this point, we're sure she could pull off basically any hairstyle though.
We can't wait to follow Teigen and Legend's baby journey. Here's to checking her Instagram, Snapchat, and Twitter obsessively for the next 6 plus months (okay, forever).