Chrissy Teigen's drapey, golden gown is the stuff of goddess-filled dreams
When Chrissy Teigen isn't setting #familygoals with her perfect husband John Legend and their extra-perfect baby girl Luna, she's blowing us all away with her fashion sense. The latest in her seemingly never-ending collection of stunning dresses? The draped, golden gown Chrissy rocked while on a night out with her hubby.
Chrissy is no stranger to serving up killer looks, particularly on the red carpet. And even better, she's never afraid to take fashion risks. Remember that dangerously high-slit gown she wore to last year's American Music Awards? Instantly iconic.
But her latest goddess-inspired dress is classic and 100% risk-free (at least in the sense that a wardrobe malfunction doesn't seem imminent). Chrissy debuted the stunning dress, paired with an updo and hoop earrings, in a Instagram post that instantly got everyone talking. Because, seriously, just look at her.
According to the photo's caption, Chrissy and John are in Marrakech, Morocco. The reason why is unclear, but the couple clearly love the city — they've visited several times before, including for John's 37th birthday in 2015.
Here's a closer look at the flow-y, belted gold dress, courtesy of Chrissy's Snapchat.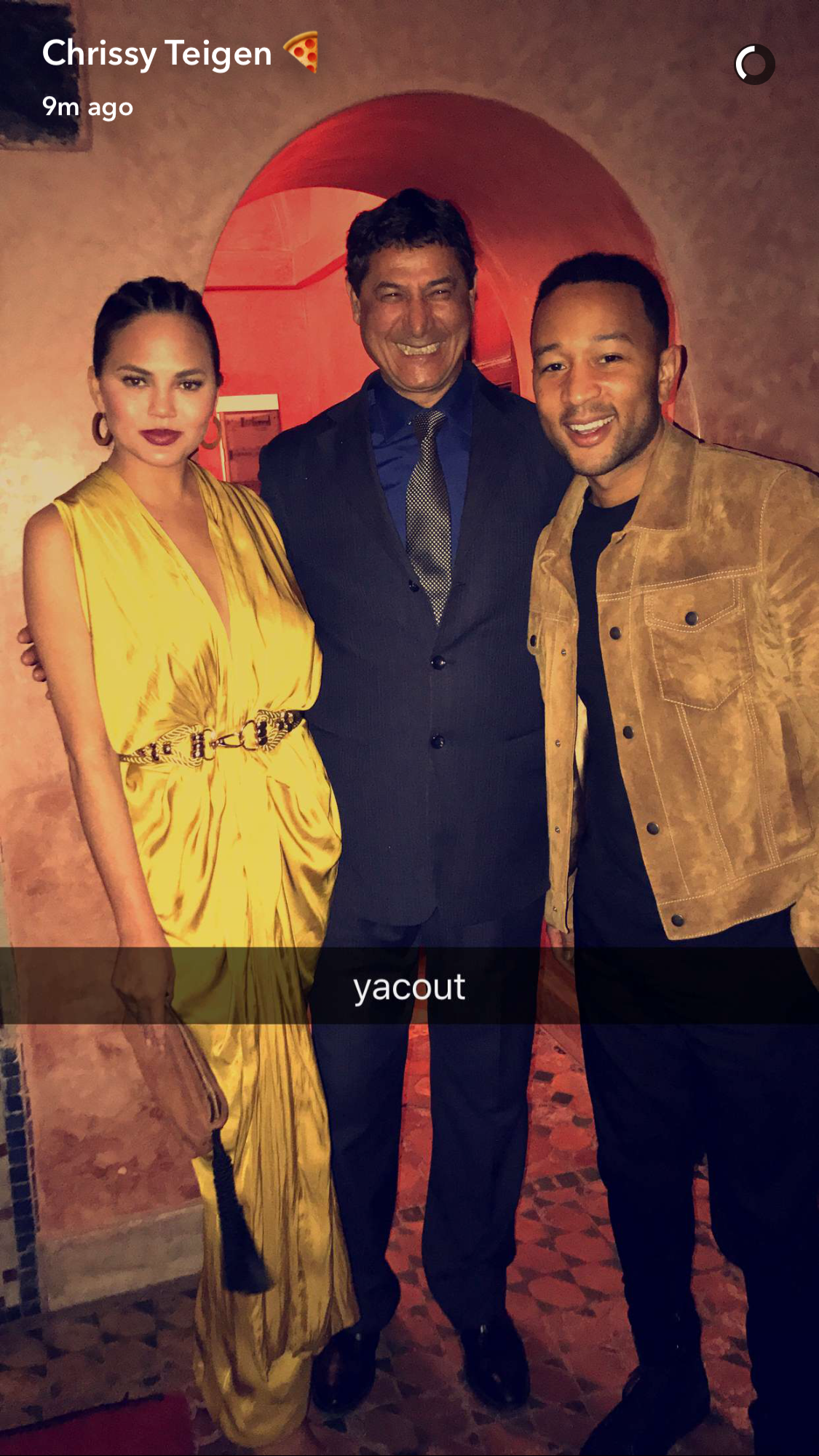 From some preliminary Google-sleuthing, it seems that Dar Yacout is the name of a well-known restaurant in Marrakech. It looks like a pretty fancy place, which explains why Chrissy is dressed to the nines for this particular date night extravaganza.
The married pair even brought baby Luna along on their trip — their little girl made an appearance in several of Chrissy's snaps this weekend. Here she is, adorably wrapped in a gorgeous Moroccan blanket/scarf.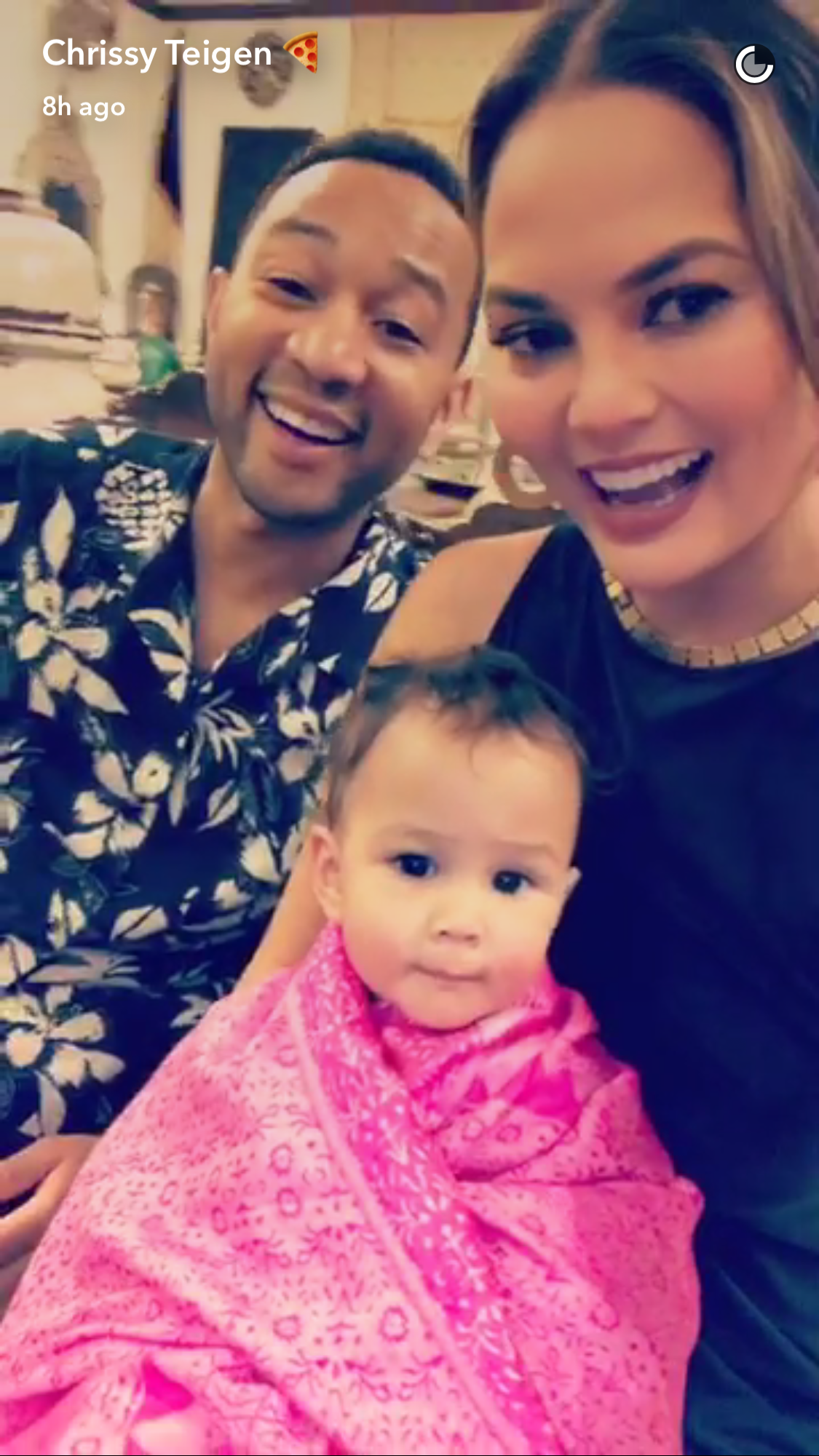 It seems like our fave Hollywood couple is continuing their tradition of re-visiting all of their noteworthy pre-baby destinations with their daughter. In 2016, they took 3-month-old Luna with them to Italy. While there, they stopped by the house where they filmed the music video for John's "All of Me."
Hats off to Chrissy for putting Aphrodite herself to shame with this stunning number!