Chrissy Teigen takes on Piers Morgan to stand up for Jennifer Aniston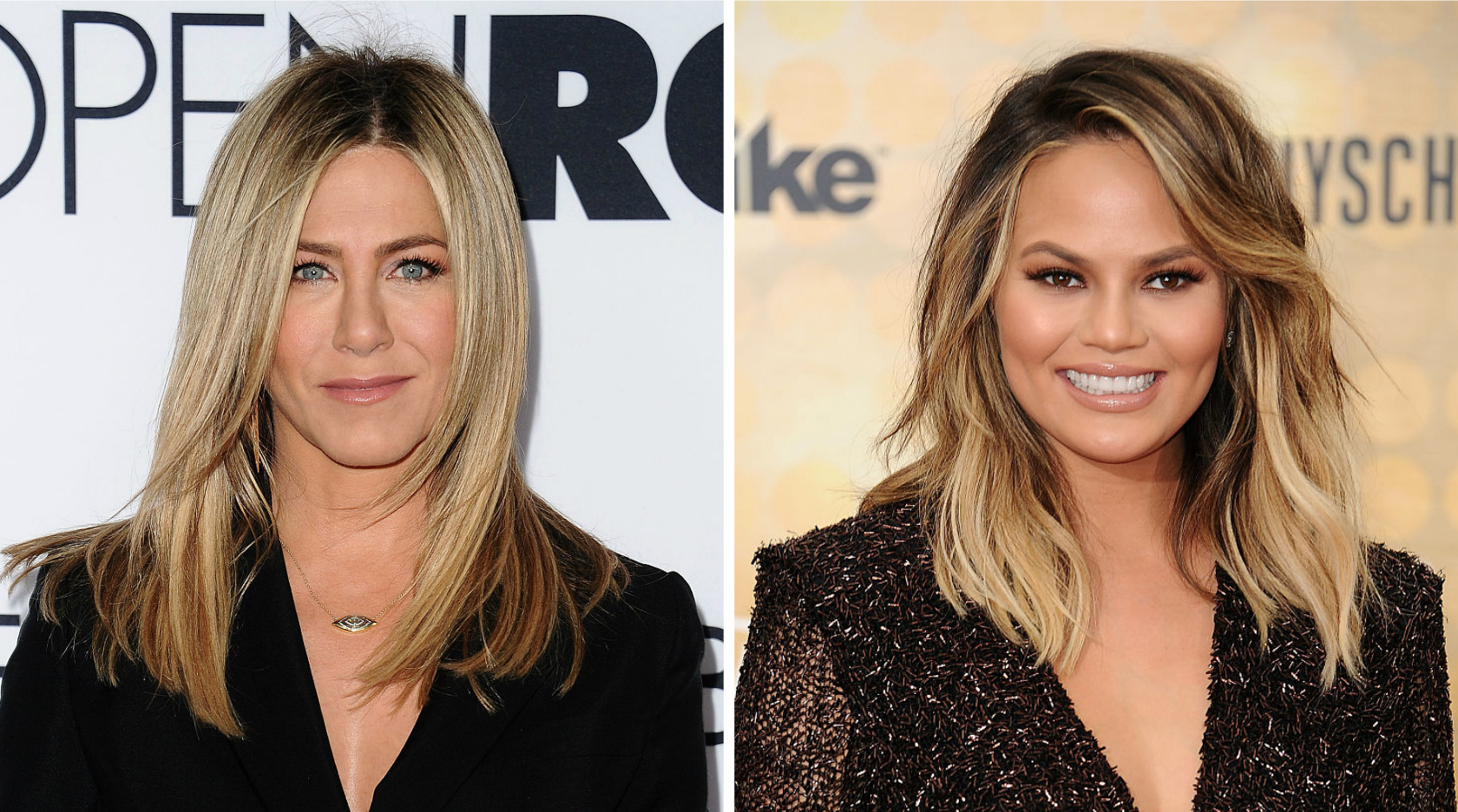 Jennifer Aniston blew our minds in the best way when she released her "For The Record" essay yesterday. In her piece, the Friends actress stood up for women everywhere by stating that no woman should be shamed for making choices that feel right for them – whether it comes to their bodies, motherhood, or anything else they face in their lives.
Though Aniston's essay struck a positive chord with many, British journalist Piers Morgan took on a different perspective. In his own essay written for the Daily Mail, Piers fired back saying that Jennifer is not helping her cause by allowing her body to be photoshopped on magazine covers.
"[I]f she really wants to make a difference to this ugly process, she can start by getting a tiny bit uglier herself and letting us see what she REALLY looks like on a magazine cover," stated Piers. "Then the little girls she's so worried about can know exactly what they are aspiring to be."
Though Jennifer has not responded to Piers' comments, Chrissy Teigen supportively came to her defense by tweeting her displeasure at Piers:
false false false
He, of course, had his own words for Teigen:
false
And back to Chrissy:
false
Piers:
false
Chrissy:
false
Piers:
false
Chrissy:
false
This one is particularly painful:
false
Chrissy's last tweet before she blocked Piers:
false
With all this information before us, we'd like to take a moment to applaud Chrissy Teigen for using her voice to stand up for fellow strong woman Jennifer Aniston. Because no matter what happens, we're all stronger when we stand together.