Chrissy Teigen is considering a unisex baby name for her second child, and we're obsessed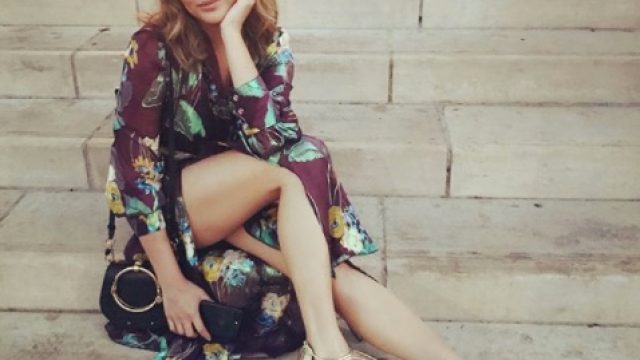 Celebrities have a long and storied history of giving their children names that trend toward the, uh, unique. North West and Blue Ivy are gorgeous names, but they're still fairly non-traditional. And yet, they look downright tame compared to names like Jagger Snow (Ashlee Simpson's daughter) and Rocket Zot (Sam Worthington's son). John Legend and Chrissy Teigen are currently brainstorming unisex baby names for their second child, and it's proving to be more difficult than expected.
The couple named their first daughter (who is now 20 months old!) Luna Simone Legend, a beautiful name that, TBH, might be difficult to beat. It's downright perfect. Chrissy Teigen recently gave us a peek into her baby-naming process. According to a recent tweet, Teigen and Legend are considering unisex baby names. She has a running list, but unfortunately, the couple doesn't seem to be having much luck in finding the perfect name for baby number two.
Unisex names have come back into fashion over the past few years, and the world has filled with more gender-neutral baby names like Quinn and Reese. But with unisex names comes a lot of non-traditional options. Teigen appears to have found this out firsthand. She tweeted a screenshot of a running list of unisex names that ranges from precious ("Ash") to more out-there ("Cedar") and everything in between ("Basil" and "Berry").
Chrissy Teigen might have to go back to the drawing board.
She quickly followed up with a joke name confirmation.
We have to admit, Blaze Legend does have quite a nice ring to it.
That kid would practically be destined for superstardom based on his or her name alone.
It's official. We're pulling for Blaze Legend.