In the BEST beauty news of the day, Chrissy Teigen is teaming up with Becca Cosmetics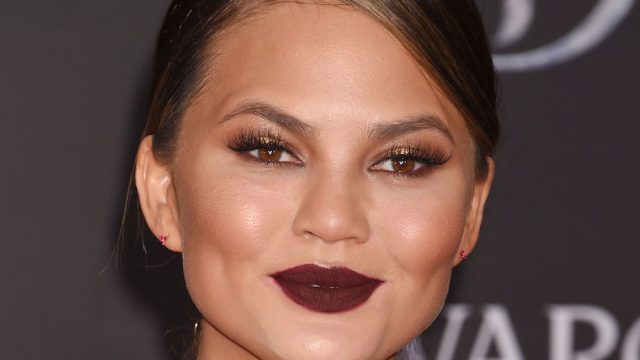 Just when we thought nothing particularly inspiring would be happening today, we find out that Chrissy Teigen and Becca Cosmetics are collaborating together on a beauty product! If there's something we can all agree on during these fraught political times, is how much we all love the hilarious Chrissy Teigen — girlfriend can do no wrong! She's gone and won our hearts yet again with the announcement that she'll be collaborating with one of our favorite beauty brands, and we are losing our minds over this exciting announcement! This is big news!
Can you just imagine how incredible this union is going to be? Chrissy always looks FLAWLESS, and BECCA has impeccable taste and they create interesting and luminous products, so this is going to be off the chain! Just like the rest of us, Chrissy has been a huge fan of their highlighters for a long time, so it makes sense that they'd come together to make some magic.
What could it possibly be?
Chrissy's glow is always on point, so we wouldn't be surprised in the slightest if it was some kind of highlighter or glow kit, but we're also mentally preparing for something totally out of left field — like what if her collab is inspired by her fave food or hubby John Legend??
Thinking about Becca's latest launches inspired by crystals, prisms, and an out-of-this-world vibe — their purple-hued First Light Filter Face and purple Prismatic Highlighter — could there be a possible Luna-inspired palette? We really hope this is the case because baby Luna is adorbz, and we can't think of a cuter name for a makeup product!
These are two incredibly creative forces coming together, so anything is possible!
https://www.instagram.com/p/BS1eK2Zh58x
Chrissy rocked a ton of BECCA products during awards season, and she looked drop-dead gorgeous.
https://www.instagram.com/p/BPBmR3tjvYd
They're the perfect match — we're actually surprised this didn't happen sooner!
Chrissy Teigen and BECCA Cosmetics fans alike are absolutely thrilled with the news, and we can't blame them. This is a huge coup for BECCA Cosmetics, and they've earned it with their spectacular products.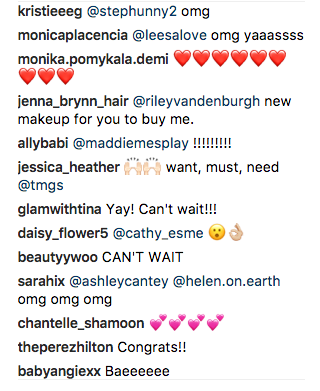 We concur with all these comments.
You better believe our eyeballs will be glued to BECCA and Chrissy's social media feeds for more information on this collaboration, it's almost too good to be true! Are we dreaming?