Chrissy Teigen shared her totally normal stretch marks on Instagram, and thank you queen for this relatable PSA
Chrissy Teigen gave birth to her son Miles Theodore Stephens on May 16th, 2018, and she's back to business-as-usual already, aka tweeting up a storm and inviting us into her life through social media. One of the reasons we love Teigen so much is that she embraces her body and has a very casual attitude toward the post-partum changes it can go through. Case in point: Today, May 29th, 2018, Teigen kept it real and shared an Instagram Story of her new post-baby stretch marks on her hips. ICYMI: Teigen also calls stretch marks "stretchies," and we think that's just super cute.
Teigen coined the term "stretchies" over three years ago and was met with tons of praise from fans for her body-positive attitude, though she says that's not why she gets real about her stretch marks. "I do not post stretchies for the praise. I post it because the wine also I like the pattern and they're so soft," she tweeted in 2017.
Today, Teigen shared her latest stretch mark discovery via Instagram Story.
"I thought I did such a good job with my creams. My hips!" Teigen declared with mock-horror in the video.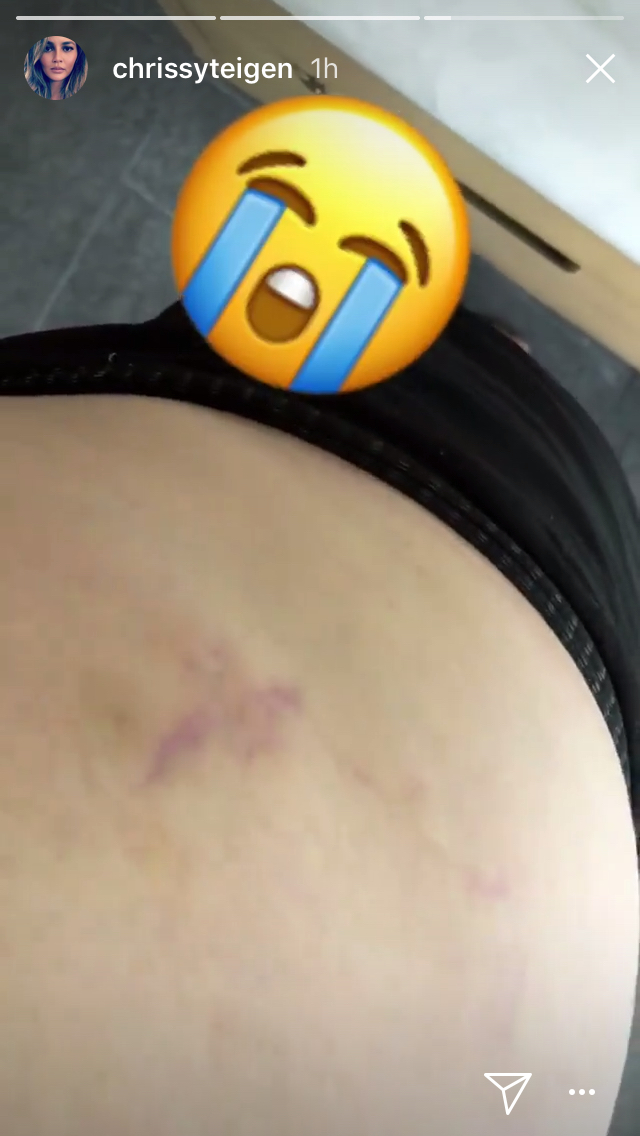 Though she's not self-conscious about her stretch marks and says she comes "from a real stretch mark-prone family," the creams she's referring to are coconut oil and Lumière de Vie body lotions, two products she told Refinery29 last month that she liked to lather on during her pregnancies.
https://twitter.com/udfredirect/status/822069198893432833
Teigen also revealed to Refinery29 that she really doesn't see the big deal with having stretch marks.
"People are so worried and so self-conscious of them, but I've never seen a woman without them," she told the publication. "I've worked with every supermodel in the world. I'm lucky to know that the most incredibly beautiful women all have stretch marks and all have the butt dimples. It really is our common bond."
It really IS our common bond. Stretchies unite!