Chrissy Teigen looks like a punk rock snowball at the 2017 Met Gala
Leave it to Chrissy Teigen to pull off the high fashion snowball look.
With her sense of humor, there's really nothing that surprises us about Chrissy, especially in terms of fashion. She does what she wants, says what she wants, and wears what she wants. Period. And Chrissy's Met Gala gown proves that she's the boss. This sheer, feathery Marchesa gown is giving us glamorous snow queen vibes. 
There's so much going on, and we're into it. This gown has the appeal of the beaded and sheer look that is very on-trend right now and it also has much, much more: Fluffy white accents on the collar? Check! How about the sleeves? Check! Oh and don't forget to add plenty to the train.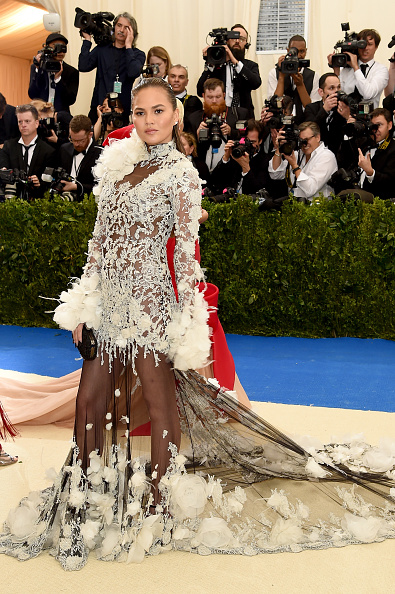 The best part about this ensemble is how Chrissy is owning it. A striking smize, perfectly highlighted cheeks, and rosy lips just make us love this look even more. Even with an overwhelming amount of embellishments on this gown, Chrissy still looks like the kind of person we'd pick to have on our side of a fight.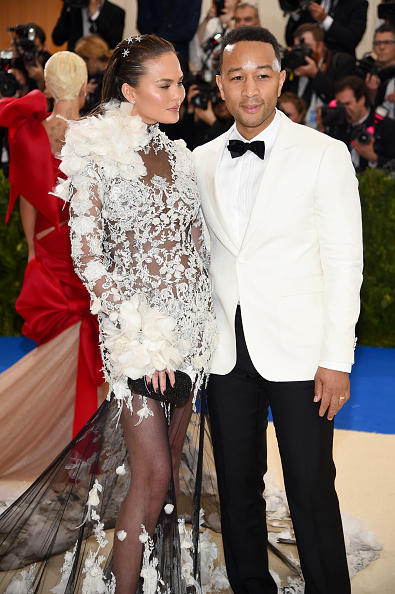 And of course, Chrissy has thought through every detail. Our favorite is the little stars she put in her slicked back hair. More is more, right?