Chrissy Teigen showed Luna that video of John Legend on "Sesame Street," and OMG the cuteness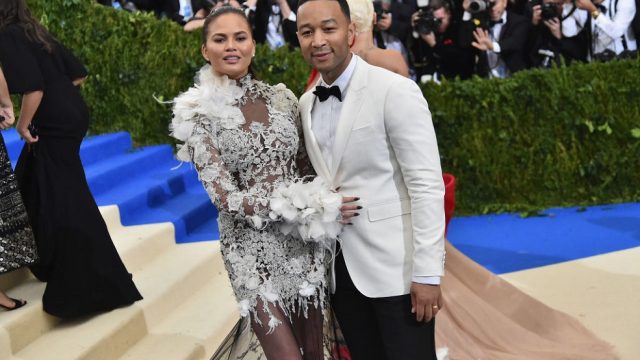 Even if you haven't been watching since childhood, you're probably aware that some of our favorite celebrities have appeared on Sesame Street. Chrissy Teigen showed Luna her father John Legend's Sesame Street gig the other day, and her reaction to seeing dad hang out with a few good Muppets is simply adorable.
Back in December, Legend got the Muppets to record a very special greeting for his daughter that would make anyone, big or small, jealous. Posting it on Instagram, he captioned the magical moment by saying that one day, Luna would be "very excited by who daddy hung out with today."
All of our favorites were in on the greeting, from Grover to Big Bird.
Teigen, who should get the title of "World's Best Mom," decided that yesterday would be the perfect day to share the video with little Luna. And let's just say that Legend was correct — she was very excited.
As she explained in the caption, Luna was sick when Legend made his appearance. So unfortunately, she couldn't meet the Muppets herself. The fact that he made sure to create such a special memory for her regardless is one of the sweetest dad gestures ever.
This wasn't Legend's first time hanging out on Sesame Street. In fact, this video of Legend performing with Hoots came out around nine years ago, well before Luna's time.
https://www.youtube.com/watch?v=Kdni-YMw9ks?feature=oembed
We can't get over how much younger he looks.
We have a feeling that John Legend will be invited back soon — and hopefully this time, Luna will be able to tag along and get to meet Elmo and the gang in person.