Chrissy Teigen debuted short hair at the Grammys, and this is definitely going to be a spring trend
In the latest of her hair transformations, the celebrity hairstylist Jen Atkin chopped off Chrissy Teigen's hair for the Grammys, and the results were unsurprisingly flattering. In typical fashion, the Kardashian's favorite hairstylist did a number on the hilarious master of tweets, Teigen. The model has now traded in her long flowing locks for a shorter wavy look and it looks completely natural.
It's a good thing the haircut was a fit because making your first appearance with a new haircut at the Grammys seems like it would be a bit nerve-wracking. Imagine if she'd hated it and had to hide it all night?
We're just relieved she is loving her haircut and didn't have to hide hair-related postpartum depression at one of the biggest award shows of the year.
To be fair, we don't know her life. This COULD be the case, although we suspect not based on how good it looks.
Unsurprisingly, Teigen premiered her dramatic new haircut with an equally dramatic form-fitting strappy dress.
She looks like a neo-goth fairytale.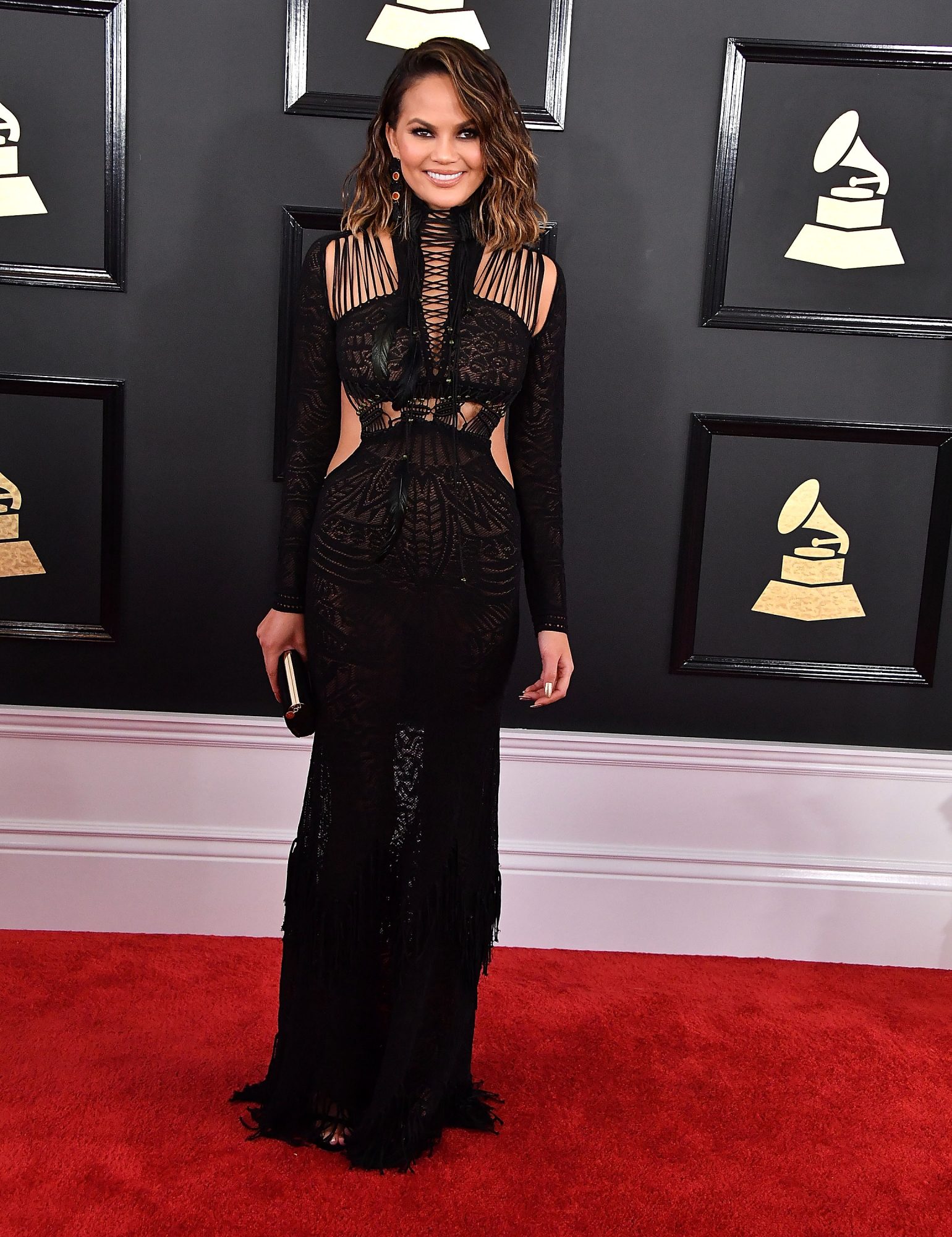 Her and John Legend looked disgustingly happy and attractive as ever.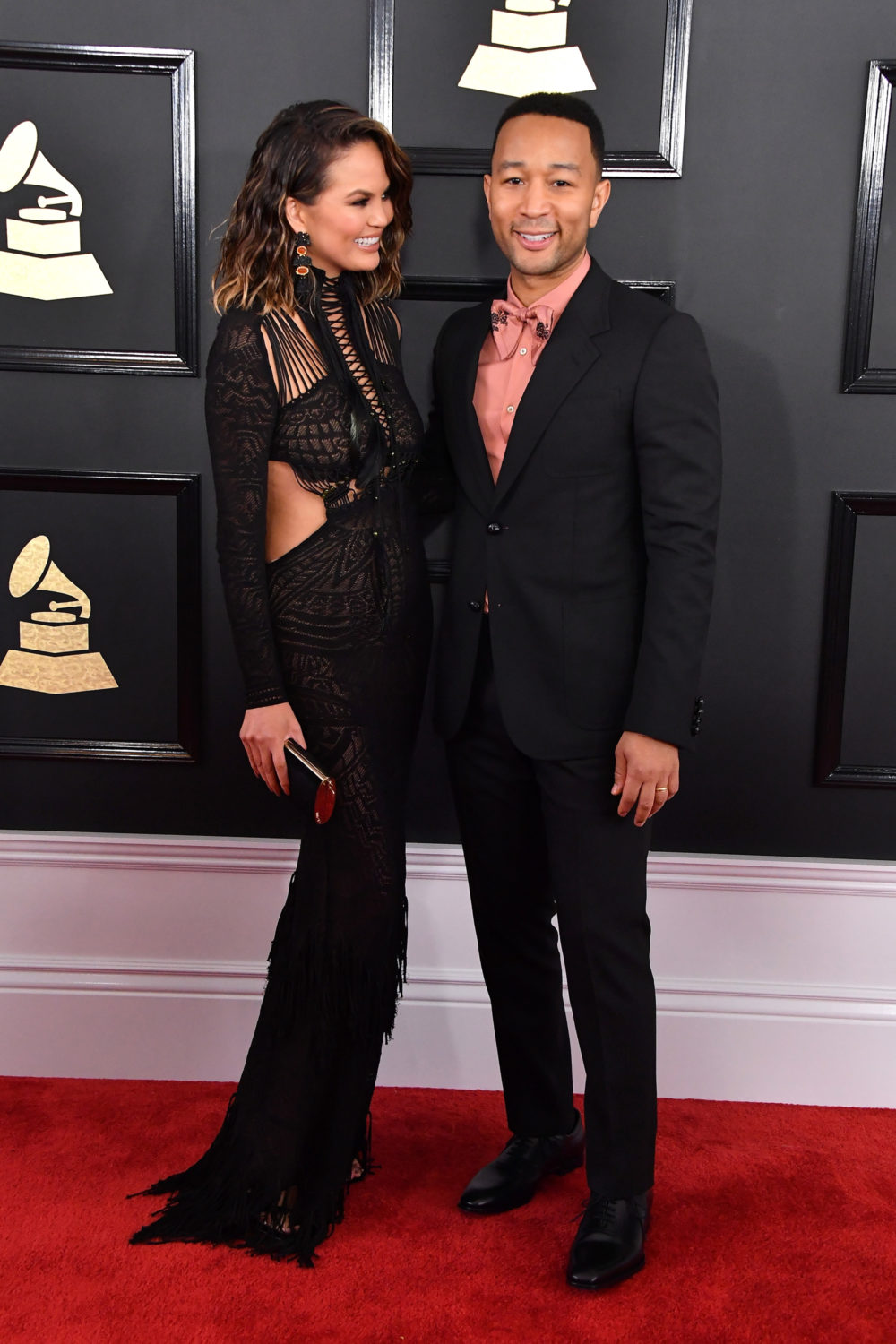 We have a feeling we'll be seeing some Teigen-inspired haircuts in the very near future.