Chrissy Teigen revealed the part of her body that she thought John Legend never saw, and it's actually hilarious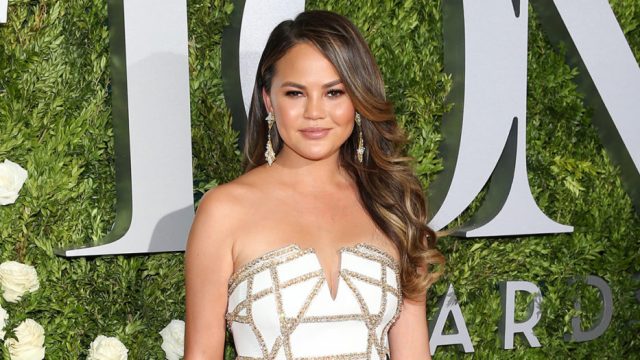 Chrissy Teigen isn't afraid to live her life on full blast, and we love her for it.
That's why it should come as no surprise the Chrissy has shared more intimate details about her life, this time about a part of her body that she thought that John Legend, her husband, had never seen: her butthole.
In a new interview with Marie Clare, which hits newsstands on June 20th, Chrissy got super real about her life. The model and writer spoke about being reticent about becoming pregnant again after struggling with postpartum depression after the birth of her daughter Luna, and shared how she had also considered adoption, too.
Of course, one of the things that we love about Chrissy  is that she isn't afraid to share hilarious and intimate moments of her life with us, and we adore how she always speaks about what's on her mind.
However, Chrissy Teigen's latest story might fall into the category of TMI, but it's totally hilarious.
The 31-year-old was talking about her relationship with John Legend, and spoke about how she thought that there was one part of her body that her husband had never seen.
"John and I had a double date, and we were joking around, and I go, 'John's never seen my butthole,'" she recounted. "And John says, 'Are you kidding? Every time anyone does anything doggy style, you see a butthole. I see it every time.'
"I was like, 'We are never doing it doggy style again.'"
Omg, we're SCREAMING. While this is certainly a *very* intimate detail about her relationship, it's also super funny!
Elsewhere in the interview, Chrissy spoke about how, sometimes, she's too honest.
"I'm the person who had the fake ID in high school and college, and I would show it and be like, 'I'm sorry; it's fake,' and run off," she joked. "I don't know if it's way too honest or way too anxious–maybe it's a combo of both."
Tbh, there's nothing wrong with being honest about your life, and we LOVE hearing all of Chrissy Tegien's stories. Not only are they often inspiring, but they also bring a smile to our faces, too.
Seriously Chrissy, don't ever change!