Chrissy Teigen opens up about her relationship with alcohol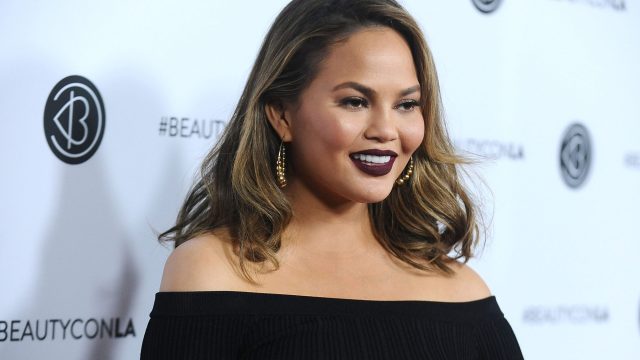 If there's one celebrity who we can count on for honesty, albeit hilarious honesty, it's Chrissy Teigen. From her tweets to her candid interviews, Chrissy reminds us that celebrities are people, too. We may not know her, but we feel like we know her and her family (aka hubby John Legend and daughter Luna) like they're our own.
However, there are always those facets of celebrities' lives we can't see from the outside. For instance, in a recent interview with Cosmopolitan, Chrissy opened up about drinking. She talked about her relationship with alcohol and how it's starting to change.
In the interview, Chrissy talks about her relationship with drinking. She explains,
"I got used to being in hair and makeup and having a glass of wine. Then that glass of wine would carry over into me having one before the awards show. And then a bunch at the awards show. And then I felt bad for making kind of an ass of myself to people that I really respected. And that feeling, there's just nothing like that. You feel horrible. It's not a good look for me, for John, for anybody."
While this is a realization that holds a lot of weight, Chrissy is taking strides to better herself and her relationship with alcohol. On a recent trip to Bali, she didn't drink at all, and says she felt wonderful. "I would wake up feeling amazing. My skin felt amazing. I was just so happy," she tells Seventeen.
Chrissy, who has a history of alcohol abuse in her family, also says she's not cutting out the idea of going dry. "I used to think it was kind of nutty to have to go totally sober," she states, "but now I get it. I don't want to be that person…I have to fix myself."
Looking at yourself in such an honest light is never easy, but it's a really important first step. Getting help, or changing your situation to better yourself, is so worthy. With this in mind, we're thankful that Chrissy is sharing her story.