Chrissy Teigen's beloved English Bulldog, Puddy, has passed away, and her Instagram tributes are breaking our hearts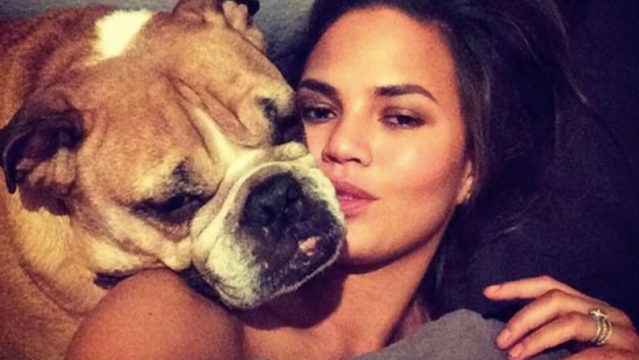 Because of social media, some of our favorite celebrity dogs have started to feel like our own dogs. Chrissy Teigen's dogs have become so enmeshed in our digital lives that we were completely devastated to learn that Teigen's English Bulldog Puddy has passed away. If you ever scrolled through Teigen's IG stories, you probably saw Puddy lounging on a couch in the background, doing his doggy thing, such a sweet little bb lump. Teigen revealed today, March 7th, 2018, that Puddy has "gone on to the pup heavens."
Teigen revealed how Puddy was *married* to her Frenchie, Pippa, and that Puddy was a half-birthday present that John Legend gifted his wife when they had only been dating a year.
Here's Teigen's entire emotional tribute to her furry companion:
"Today our baby, Puddy, has gone on to the pup heavens. John and I got Puddy in our first year of dating, when I convinced him half-birthday presents were a real thing. 10 years ago, on May 30th, I found the dog that would be there for us through every up, down, new house, new city, new tour, new travel. He welcomed new pups and loved on new babies and new bellies. He was there for everything. Every time I needed a taste tester, someone to kiss or needed to sob into his stinky rolls, he was there. It's true what they say. We are their entire lives and it is the greatest shame that they can only bless us with a short spark of time in ours. I always knew I would lose a piece of me when he left us. I feel the hole now. I will love you forever, my boy. My heart aches. Thank you so much for everything, everything."
Puddy and Pippa's doggy wedding was truly iconic.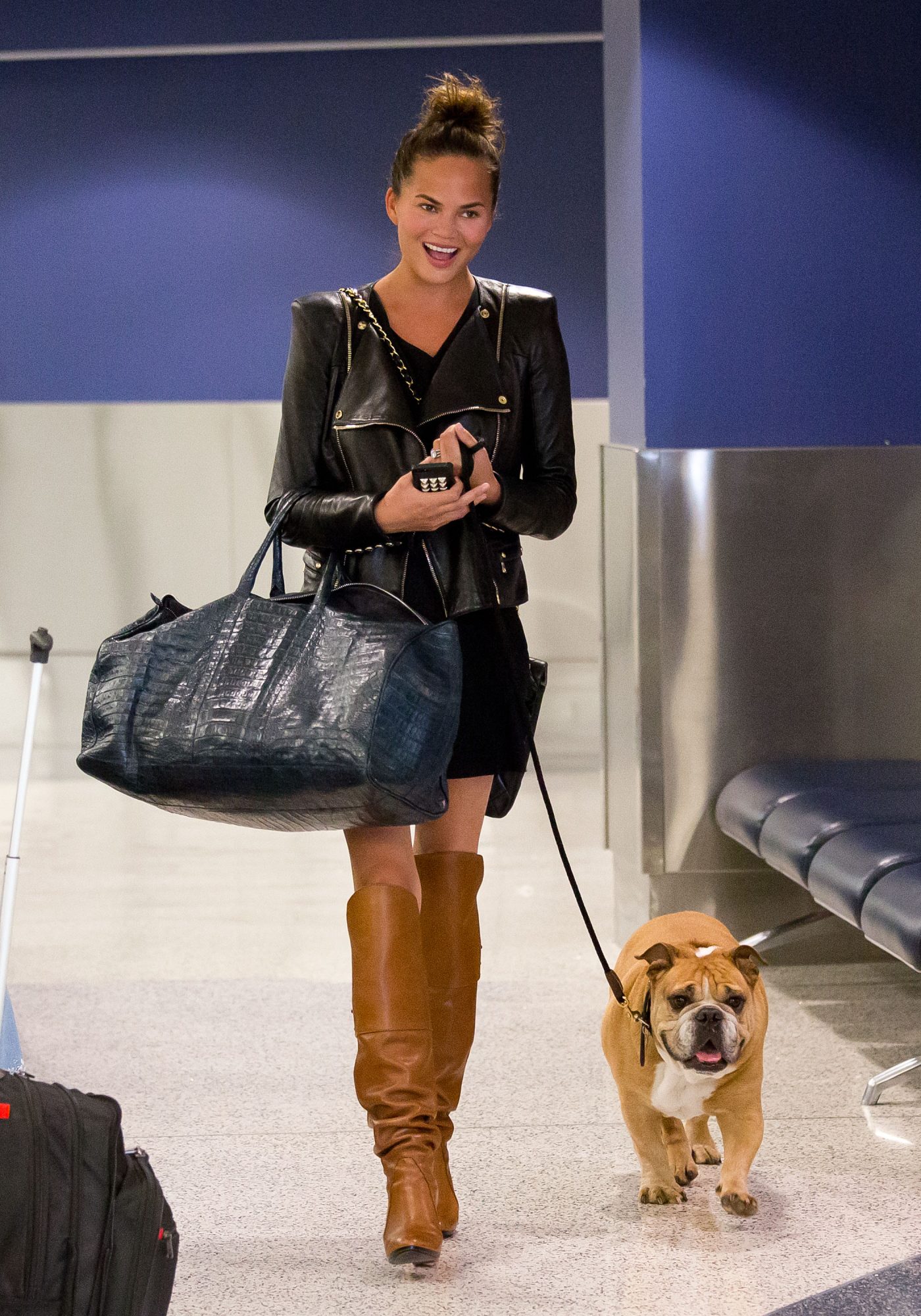 Back in November, Teigen confirmed that Puddy was struggling with a tumor on his heart.
Goodbye, Puddy. You were the best part of Teigen's (already amazing) Instagram, always waddling around in the background. We didn't even know you and yet you always put a smile on our faces. Wishing you all the treats and cuddles in pup heaven.