Chrissy Teigen pretended she was in the Victoria's Secret Fashion show all weekend, and LOL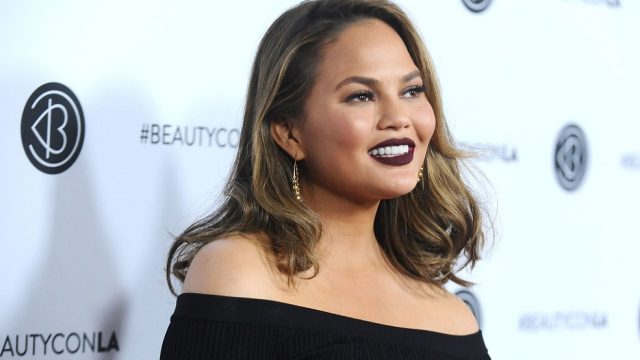 When she decides to take on a bit, she commits to it. After Gigi Hadid said she wouldn't be available, Chrissy Teigen acted like a Victoria's Secret Fashion Show model this weekend to make fans wonder if she was in the running to take her place. Securely from her home in Los Angeles, she posted on social media about how she's all ready for Shanghai.
Hadid, who some speculate had to back out after not securing a visa, wasn't the only model who won't appear during the fashion show, which is set to air on November 28th. Vanity Fair reported that models Julia Belyakova, Kate Grigorieva, Dasha Khlystun, and Irina Sharapova won't be walking this year. Page Six stated that the reason for all of these cancellations was due to the fact that visas were too difficult to obtain — but, as of now, nobody knows for sure.
It's a shame that Teigen wasn't already asked to join the annual show, as she got her start as a model. Currently signed to IMG, she first appeared in Sports Illustrated in 2010, and since becoming such an influential figure in pop culture today, has appeared on the cover of Cosmopolitan, Vogue, Women's Health, and GQ — just to name a few.
But while she's got the talent, her participation in the 2017 Victoria's Secret Fashion Show looks like it was just on Instagram and Twitter.
https://www.youtube.com/watch?v=H5hQzgjTwUQ?feature=oembed
She also made sure to tell her fans how a few top name celebrities were being supportive of the show, namely Gisele Bündchen and Justin Bieber — who, she said, sent flowers.
Still, she didn't manage to make it into the Victoria's Secret photo.
…Or, did she?
false
Next year, we're hoping to see Teigen's name on the roster — for real this time.